One property that stands out in South Beach is 1 Hotel and Homes. Imagine basking on a 600-foot ocean and beach frontage. Plus, panoramic views offer touches of serenity and warmth every day. How's that for a lifestyle? Indeed, this building is a perfect combination of nature and luxury in a location you couldn't resist.
1 Hotel and Homes features 156 condo residences over 16 floors. They're put together on the water's edge. Most units have balconies. Delight in the stunning views of the Atlantic Ocean and the Miami skyline.
Who are behind this magnificent property? The developer is Richard Lefrak. Meyer Davis Studio is the head designer, while Debora Aguiar is the resident designer. These designers have captured the charm and beauty of South Beach in the design of 1 Hotel and Homes. There are attractive details, and they're there for you to uncover. The design captures the beach's textures, sounds, and natural light. Each home reflects the blending of nature with Miami's luxury. How beautiful!
The floor plans of this property range from 866 square feet to 3,955 square feet, so rooms here are spacious. The expansive layouts show no clear divisions between indoors and outdoors.
Some of the amenities will blow you away. For example, unit owners can access the Bamford Haybarn Spa and Anatomy. It is the best full-service gym in Miami in 2019. Plus, the residents have a private entrance. Besides, there is a 24-hour concierge, bellhop services, and valet parking. For the complete details of their well-appointed amenities, refer to the list below.
Living in 1 Hotel and Homes is trendy, refreshing, and luxurious.
Location
You can find 1 Hotel and Homes at 24th Street in Miami Beach's South Beach neighborhood. This location is strategic. You are a few steps away from the restaurants, nightlife, and shops along Lincoln Road. The outdoor mall's restaurants and shops have South Beach palms as their backdrop. If you travel by car, it will be 20 minutes from Brickell, the financial center. But if you're a constant traveler, fret not. Miami International Airport is 25 minutes away. Fort Lauderdale is a 45-minute trip from the property.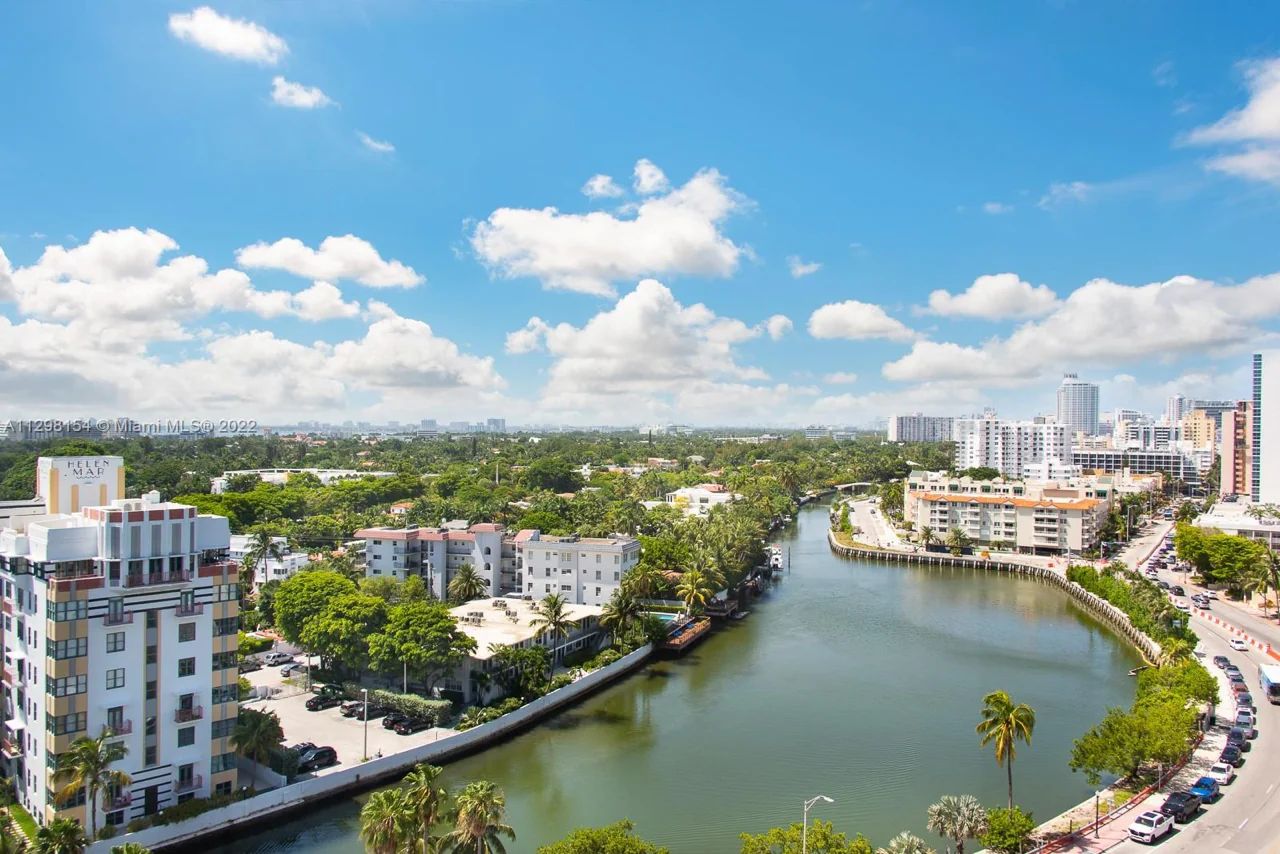 Deluxe Features and Amenities
All the residences at 1 Hotel and Homes in South Beach have energy-efficient windows. These are impact-resistant, too. Plus, they have floor-to-ceiling sliding glass doors.
Each home has Bosch and Sub-Zero stainless-steel appliances. There are Brazilian porcelain floors. There are quartz and travertine counters and tiles, too. Beach-inspired color palettes adorn the residences. Imagine all these aesthetics and comfort!
Worth mentioning is the Penthouse collection from 1 Hotel and Homes. It offers the residents all the hotel living comfort. Owners will have access to a full suite of services and amenities. Your life at the Penthouse is seamless. Also, residents will have signing privileges at the food outlets, pools, and more. Besides, each resident will have a tablet with state-of-the-art apps. This is for easy access to the hotel services. Having this extra feature is of utmost convenience for the Penthouse residents.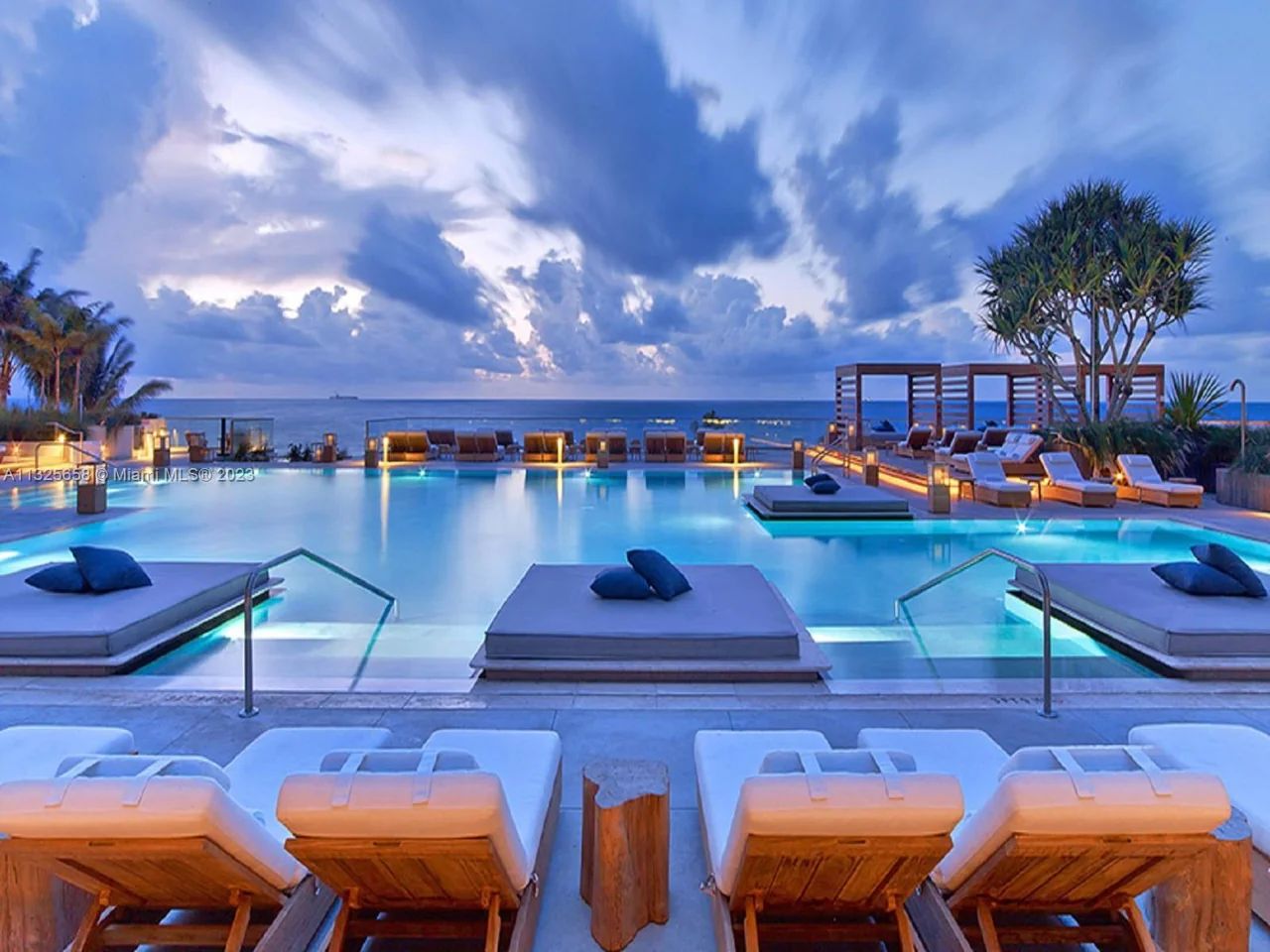 The complete Unit Features are on the list below.
The world-class amenities at 1 Hotel and Homes at South Beach will bring comfort and ease. There are four swimming pools. Aside from this, there's a rooftop pool and a restaurant. The fitness center is expansive at 14,000 square feet. There are in-residence massages, technical support, personal training, and more.
One of the best ways (if not the best) to enjoy the panoramic views here is to sit at the Watr at the 1Rooftop. It is one of the eight dining outlets at 1 Hotel and Homes. The experience is one moment to appreciate and remember.
1 Hotel and Homes is a dreamer's paradise. Where the ambiance is relaxing, there is also some fun and excitement. You get the best of both outdoors and indoors. You have a comfortable lifestyle. Enjoy all the luxurious amenities and building features. We will help you experience the kind of lifestyle you deserve. Check us out at BrokerOne so we can help you in every way.