Luxury redefined. Welcome to ARTE Surfside, where you can bask and celebrate in a lifestyle like no other. Each of the 16 oceanfront residences will be your exclusive enclave as you look out for the wide expanse of calm and stunning beaches. The residences are well-designed so you enjoy these gorgeous views as you drink your cup of brewed coffee in the mornings, or sip a bit of red wine in the evenings.
Do you know that each residence at ARTE Surfside dares the normal – it is intended for you to revel into the smooth and seamless indoor to outdoor living? Highlighted by the extensive terraces wrapped all-around even beyond the traditional balconies, this proposes to increase twofold the living spaces of the residences. Beyond visually appealing, the residences are ultra-functional with the latest state-of-the-art fixtures and finishes that speak of an incredibly privileged backdrop, reminiscent of the warm and vibrant Mediterranean lifestyle.
ARTE Surfside Residences is a creation of the renowned Italian architect, Antonio Citterio ( his 1st project in the US, after esteemed works in Dubai and London) in partnership with designer Patricia Viel, with Kobi Karp Architecture and Interior Design as collaborators. It is superior in every aspect with its first-class amenities and services comparable to most of the world's well-admired luxurious beachfront resorts. This building is predominantly new, built only in 2019.
Location
You can not miss it – a sculptural innovation near the waterfront, with direct access to the beach. The ARTE is a remarkable addition to Surfsides's list of extraordinary residences, a one-of-a-kind retreat in this portion of Miami Beach. It is nearby other beautiful spots, such as the Bay Harbor Island, Bal Harbour, and the Indian Creek. You also get to see the winning views of the Miami skyline and the Atlantic Ocean every day. The next time you're in this town – look no further and indulge in the ARTE Surfside brand of active indoor and outdoor lifestyle you couldn't resist.
Personalized Spaces
ARTE is suitably placed between the beach and a wide-open façade with an attractive outdoor pool, lush gardens, and refreshing spa highlighting the openings for one's relaxation and leisure. It has maximized the use of their property with personal and private areas meant to soothe your senses to appreciating your little world. Indeed, one can have the best of both worlds – a private space for introspection and a bright, exciting world out there to explore. At ARTE Surfside, the two are interspersed perfectly for you to thrive well and how!
Luxurious Lifestyle at its Best
Who doesn't love luxury? To say you're living a luxurious lifestyle at ARTE Surfside seems like an understatement. Who wants to be wrapped in a place where you can have 360-degree views that captures indulgence at its best.
ARTE Surfside is composed of residences defined by the efficient use of wide, open space along with minimal corridors. The remarkably huge terraces can be used alternately as outdoor living rooms in private. The bathrooms are considered airy, roomy spots of serenity with the high-grade fixtures and superior finishes with glass and transparent materials. The kitchens showcase the finest artistry and you'll know why they are the creative centerpieces of each residence. The tables and cabinets all show the best designs and materials but are still handy, too. All the appliances are the latest, lending the best aesthetic visuals and functionalities to the units.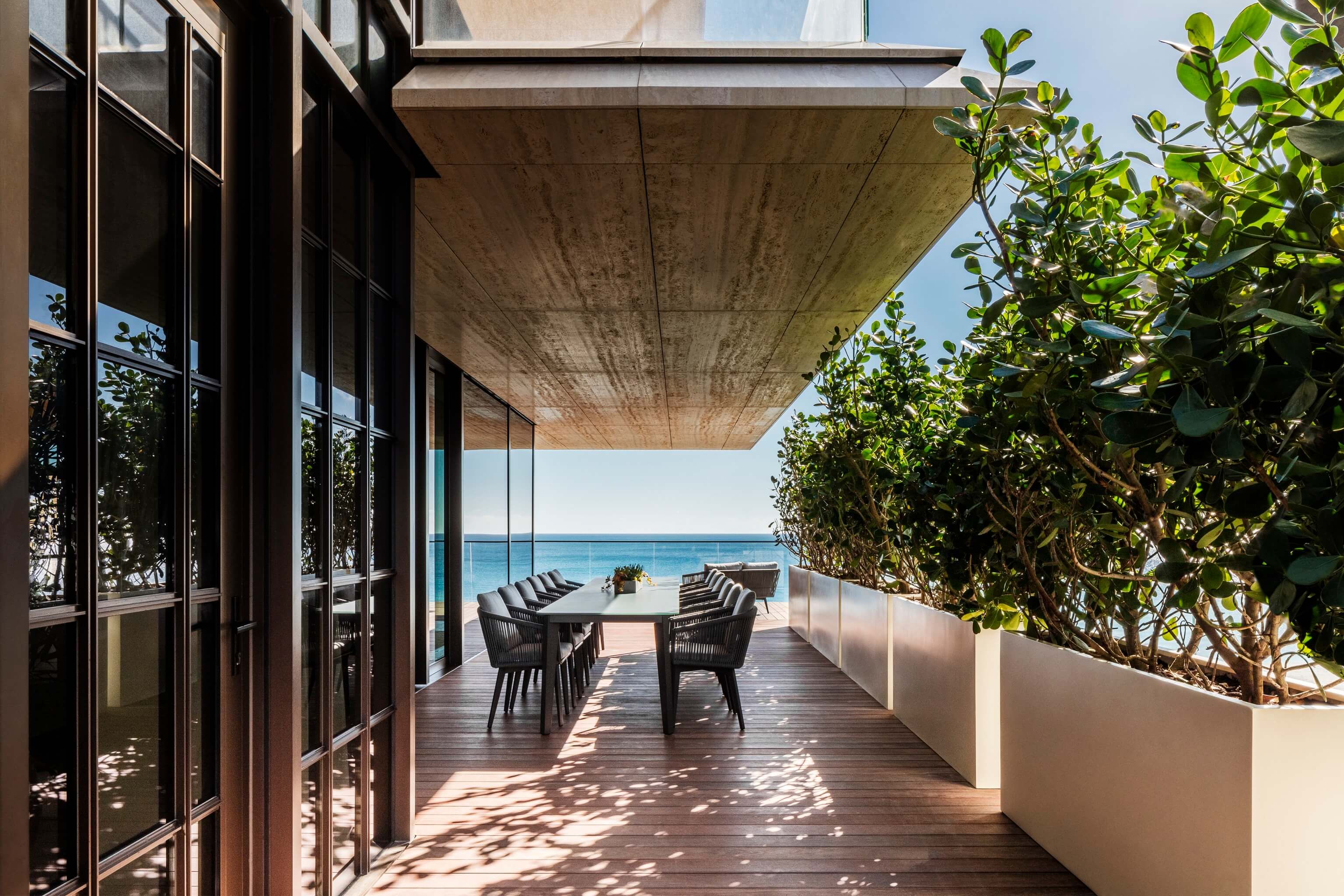 Just check these other features: direct elevator entry using fingerprint technology, floor-to-ceiling insulated and laminated glass walls, wraparound terraces with gorgeous ceilings and decks, and spacious living, entertaining, and dining areas with elegant accents. Even the floor is magnificently made with a pearl finish.
Having direct access to the beach as well as shared amenities with the other residents are welcome additions to the list of their first-rate amenities and services. They offer both an outdoor swimming pool embellished with natural stones in the deck inducing rhythms of tranquility and well-being. It also offers a 75-feet indoor heated lap pool open year-round, as well as modern spa facilities that you can pamper with. Check the relaxing sauna and steam rooms, a state-of-the-art fitness hub, a yoga studio, a meditation pond, a rooftop tennis court, and super lush gardens around the community, too. They also offer a residents' lounge with a children's playroom and a kitchen for out-of-home entertaining. There could never be a great set of recreation, fitness, wellness, and sports spaces housed in one building. An enhanced deluxe lifestyle for the discriminating residents is what ARTE Surfside is all about.
Are you interested and excited to enjoy all these first-rate amenities and services?
Availability is just limited for seasonal rental of residences at ARTE Surfside, with a minimum of 6 months.
For details on the residences for sale at ARTE Surfside, you may check the latest inventory below.