Do you want a luxurious balanced lifestyle in a desirable neighborhood in Miami? This is no other than in The Surf Row Residences. It is the latest private beach condo development in Surfside, Miami Beach. These beautiful, personalized homes are so unique. The designer is the renowned RGA or Rene Gonzalez Architects. The inspiration is Surfside's rich heritage and its gorgeous natural landscape. Add to this is the dynamic vibe of Miami Beach. This property's developers are the Lineaire Group and One Sotheby's International. These are both reputable companies.
The inspiration for Surf Row Residences is the modern classic brownstone living. But this is the South Florida version. You can see the iconic brownstones in Boston, New York, and Chicago. Surf Row Residences' beach homes will use natural light and rich materials. They will complement luxury and landscapes. The living spaces are daring and vibrant but still blend with the beachside location. There is a subtle natural beauty and distinctive elements in this property. They are all put well together.
Each home features wide outdoor living spaces of more than 2,000 square feet. This consists of a rooftop with a plunge pool, an expansive pavilion, and a summer kitchen. The summer kitchens are great for sunset dinners and festive barbeque sessions. There are also exclusive garages and a surrounding front yard. Indeed, this development offers a new standard in the urban beach lifestyle.
Surf Row Residences offer eight private beach homes with various floor plans. Your options can be between two and three-bedroom layouts for the two-story units. For the three-story homes, there are four and five-bedroom plans. Indoor spaces range from 3,500 to 5,600 square feet.
On top of the many features of each home, the residents will have access to many amenities. Check out the library and office space. They can also go to a meditation room and an exercise room. Plus, the garage has a feature for humidity control. There is access to a private beach club, too.
Kindly check the complete features and amenities lists below. Plus, there are optional home upgrade features, too.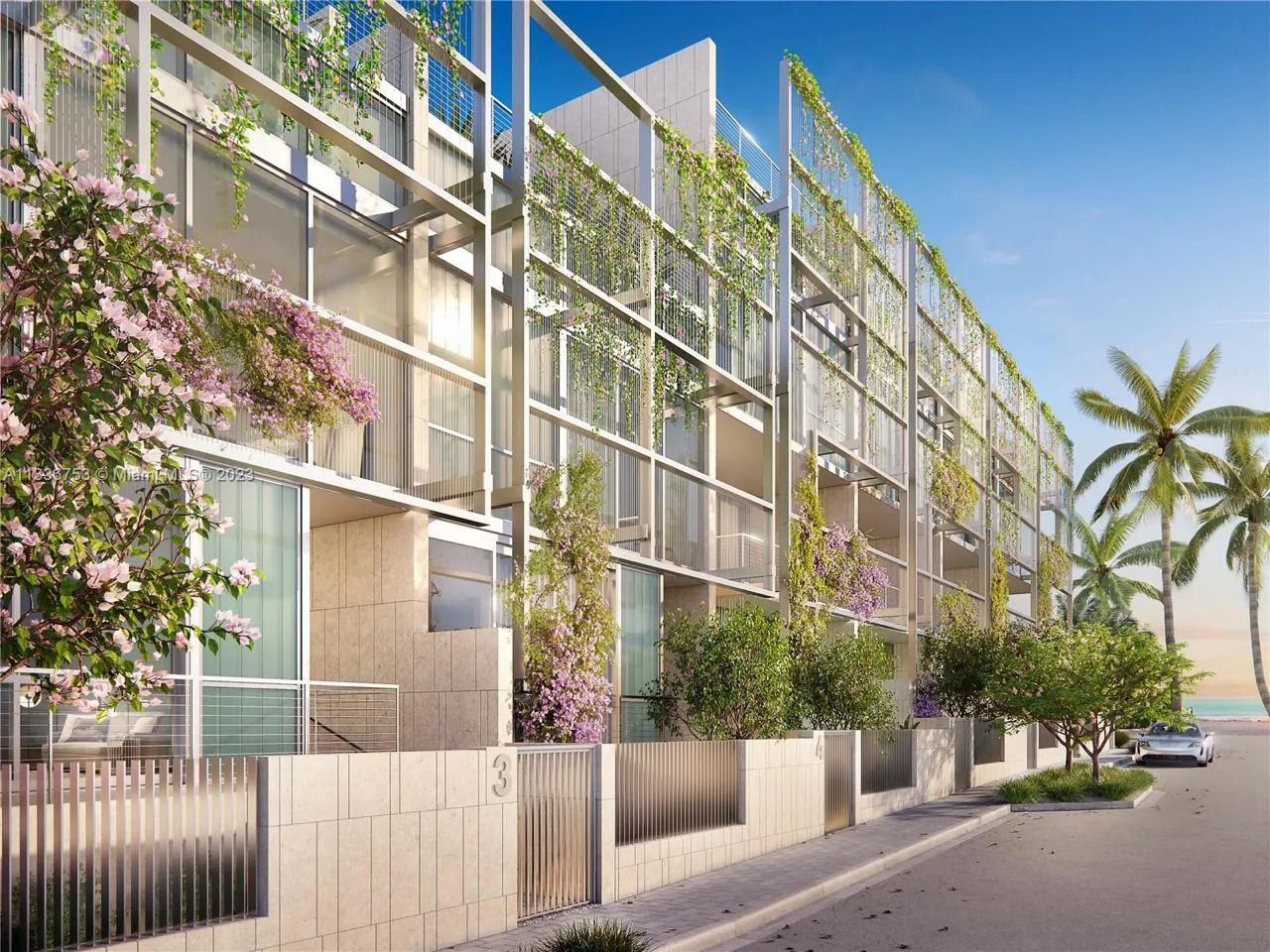 Location
Surf Row Residences is within a walk away from the beach entrance. The setting is a desirable coast with the Miami Beach and Surfside union. The location is at 8800 Collins Avenue in Surfside – one of South Florida's best coastal areas.
Imagine upscale shopping in a few minutes at the glamorous Bal Harbour. Other retail shops are offering a mix of unique finds like antique shops. You can check out pottery studios and medical spas, too. Or head to the famous restaurants for some gastronomic adventures.
Explore the top sports centers like tennis and golf nearby for leisure. Haulover Beach Park and Haulover Marina are also near the property if you are up for an adventure. Or go to 87 Park and North Shore Park. Other best places are the Four Seasons at the Surf Club and the Indian Creek Country Club.
Residents can enjoy the tranquil ambiance of Surfside. But, then, have convenient access still with vibrant Miami Beach. This property is also nearby other top spots like South Beach and Faena District.
What's so exciting about the Surf Row Residences?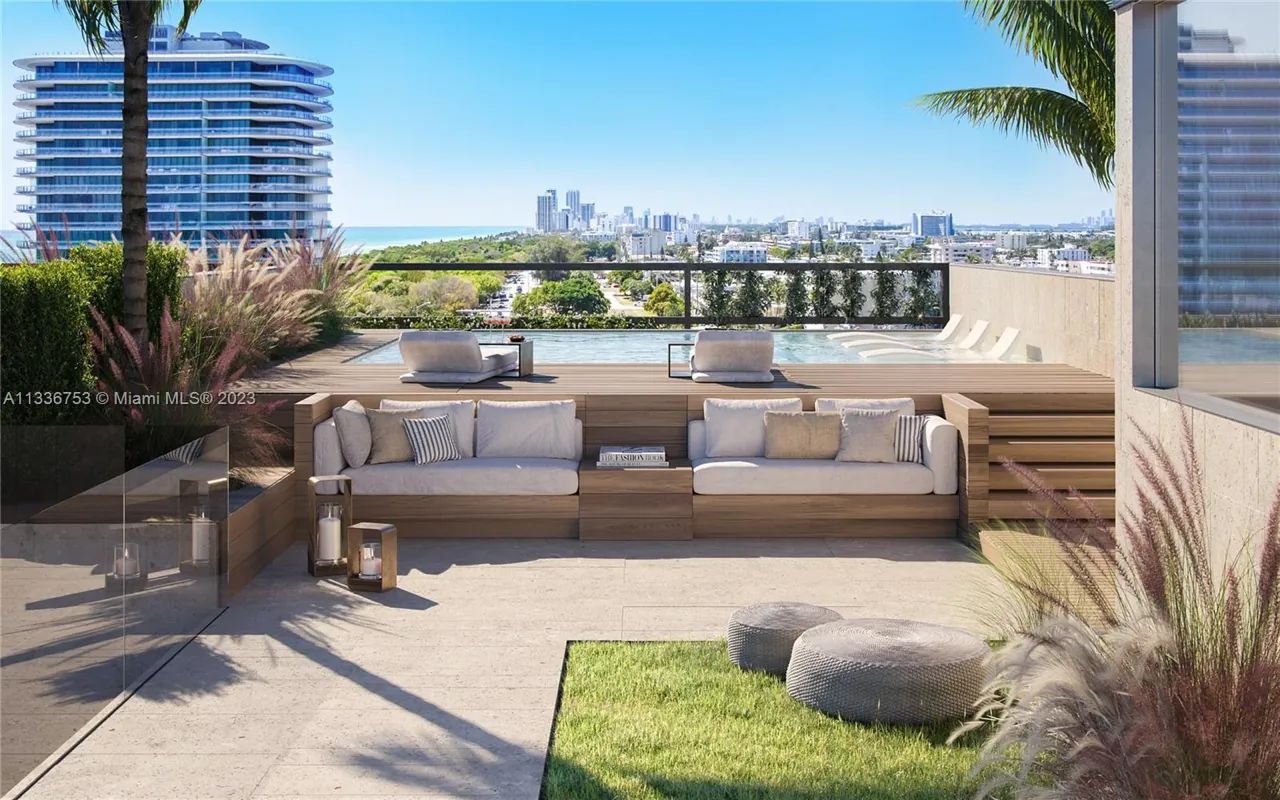 Architecture Complementing Nature = Distinctive Modern Beach Homes
Surf Row Residences offer a very personal approach to architecture. First, you have the entrance with a lush garden and a reflecting pond. Then, the sanctuary-inspired rooftop terrace. All the natural elements and modern conveniences motivate a wellness-driven lifestyle. But, unfortunately, many are dreaming only of this in their lives. In Surf Row Residences – this is the reality. Modern architecture is in complete agreement with both light and nature. Does this excite you? There's more.
The distinctive residences derive their attributes from the Surfside vibe and modern living. Each home is different from the others. There are no two homes that are alike. There are choices for three, four, and five bedrooms. There are different bespoke choices. All these feature the discriminating tastes and lifestyles of the owners.
Besides, residents can opt for diverse layouts with the two soft color palettes they deem fit. These options will provide elegance and artistry to their respective homes. The homes display the personalities of each one. The house is distinct for each owner and their character.
Imagine the textured Italian marble with warm French Oak tones for flooring. Do you prefer the unique elements of limestone and coral stones in layers for a seamless look? Weightless floating stone stairs in slabs lead to the expansive bedrooms. You can enjoy a spa-like primary bathroom with a freestanding tub and rain shower. These signature designs of the property reflect creative inspiration and tranquility.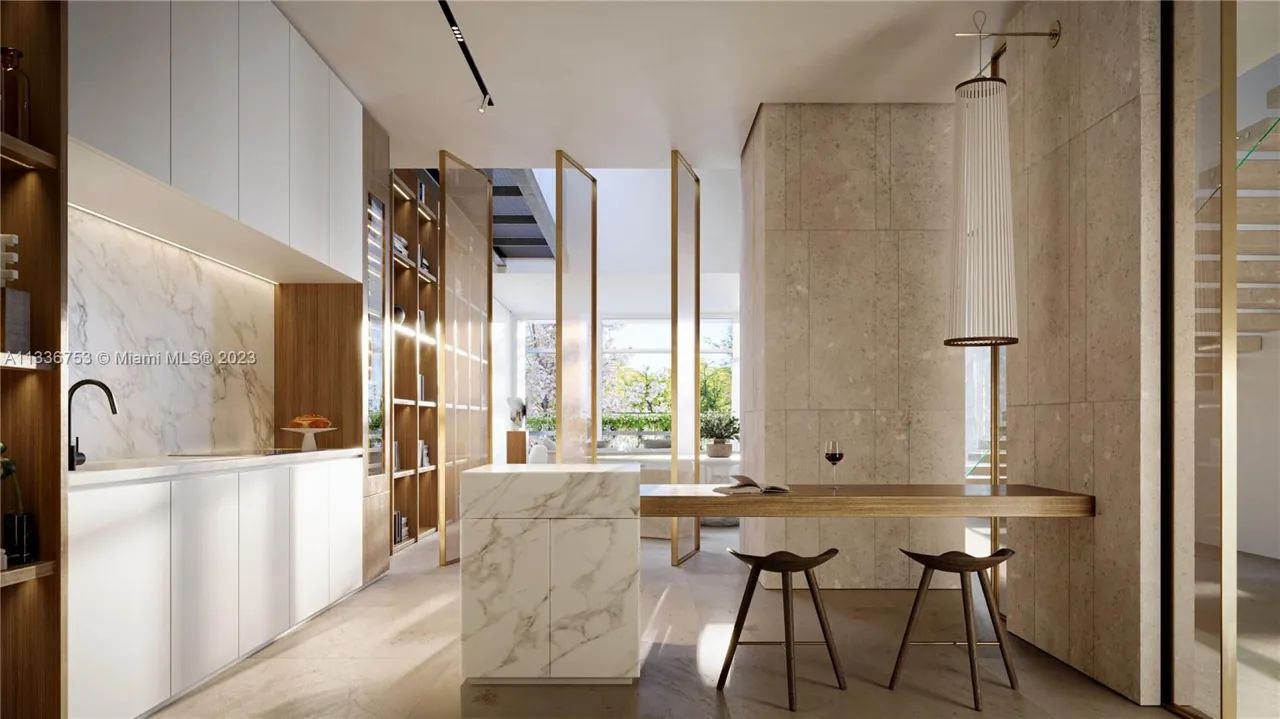 Balanced Lifestyle with Personalized Services
You'll experience a balance of work and pleasure at Surf Row Residences. A work-life balance is what many aspire to have. Take advantage of Miami's beautiful climate with these stunning homes.
The homes embody relaxed living in the South Florida fashion. The amenities will give residents their share of exclusivity and serenity moments.
For VIP access, a Dedicated Residential Concierge is on-call for you. They can secure access to places and experiences within Miami and even beyond. Plus, their Household Services group will ensure personalized services for your essential needs. These services include package delivery, landscaping, furniture moving, and emergency help. Whether at home or away on holiday, you can be at peace knowing everything is safe and well-taken.
Are you looking for the best comfort and luxury in a well-loved neighborhood? Do you wish to enjoy all the incomparable features and amenities at Surf Row Residences? Enjoy the exciting lifestyle of having both a sense of community and privacy. Then, contact us at BrokerOne, and we will furnish you with all the details.