Do you dream of living on the most peaceful stretch of a world-famous beach? Do you want an exclusive, quiet neighborhood? Care to check and shop for the most upscale brands you know in a refreshing, Zen-vibe mall? Weekend boating – will that excite you to no end? All these and more are the things you can look forward to at Bal Harbour.
Bal Harbour may sound familiar to many, but nothing could compare if you're right here in this cozy community. You can feel its quiet simplicity and appeal, the unique vibe and lifestyle all-around, and it's nothing short of being outstanding. Here, life happens out of the ordinary and the locals and residents love it. It's no wonder why some residents and even international clients believe that Bal Harbour is such a smart investment option. It can also mean a worthwhile secondary home – a perfect sanctuary in an ideal neighborhood. An eclectic mix of single-family homes, especially in the lavish Bal Harbour Estates, together with the ultra-luxurious high-rises on the water --- that's Bal Harbour for you.
What's BEST in Bal Harbour:
•
Notable Attributes: small-town vibe and strong community appeal;
•
Shopping Haven: Bal Harbour Shops for upscale shopping and sophisticated dining;
•
Beachside Living – just the way the locals and residents prefer it;
•
Luxurious Condos- the best options for residential living as a single or with family;
•
Pedestrian-friendly – rated as a very walkable neighborhood;
•
Quiet and exclusive oasis – the most peaceful stretch on the coast of white-sand beaches.
What to EXPECT here:
•
Mornings with walks on the beach and coffee at neighborhood's quaint cafes;
•
Exclusive access to the most luxurious hotels and resorts;
•
Lavish condos with huge floor plans;
•
Shopping, dining, and boating or yachting on the weekends;
•
Nightlife is a little bit tapered, sometimes lacking (though this may not be for everyone);
•
Fewer tourists, less busy town.
Location
Where can you find Bal Harbour? It is just nearby to the north of another warm neighborhood of Surfside, bordering it to the south (96th street) while it joins the 2 towns to the famous Miami Beach on the far southern end going to 87th Terrace. These two communities share portions of exclusivity to several deluxe high-rises as well as mid-rise properties offering incomparable privacy and first-rate amenities and features. Not to mention along with it goes some of the most breathtaking views you can imagine:
Biscayne Bay
, the Atlantic Ocean, and Miami's city skyscape views on their lovely waterfront spots at Collins Avenue.
Want a glimpse of this warm community? Or do you want to stay here forever? There are several properties for sale or rent at Bal Harbour. Check them down below for details.
Small Town Feels – Warm, Intimate Vibe & Lifestyle
What would best describe Bal Harbour is the understated charm it has along with its rich culture that you can feel around you – warm and picturesque cafes, restaurants, a popular world-class shopping center, and especially their community-related events in arts, entertainment, and music.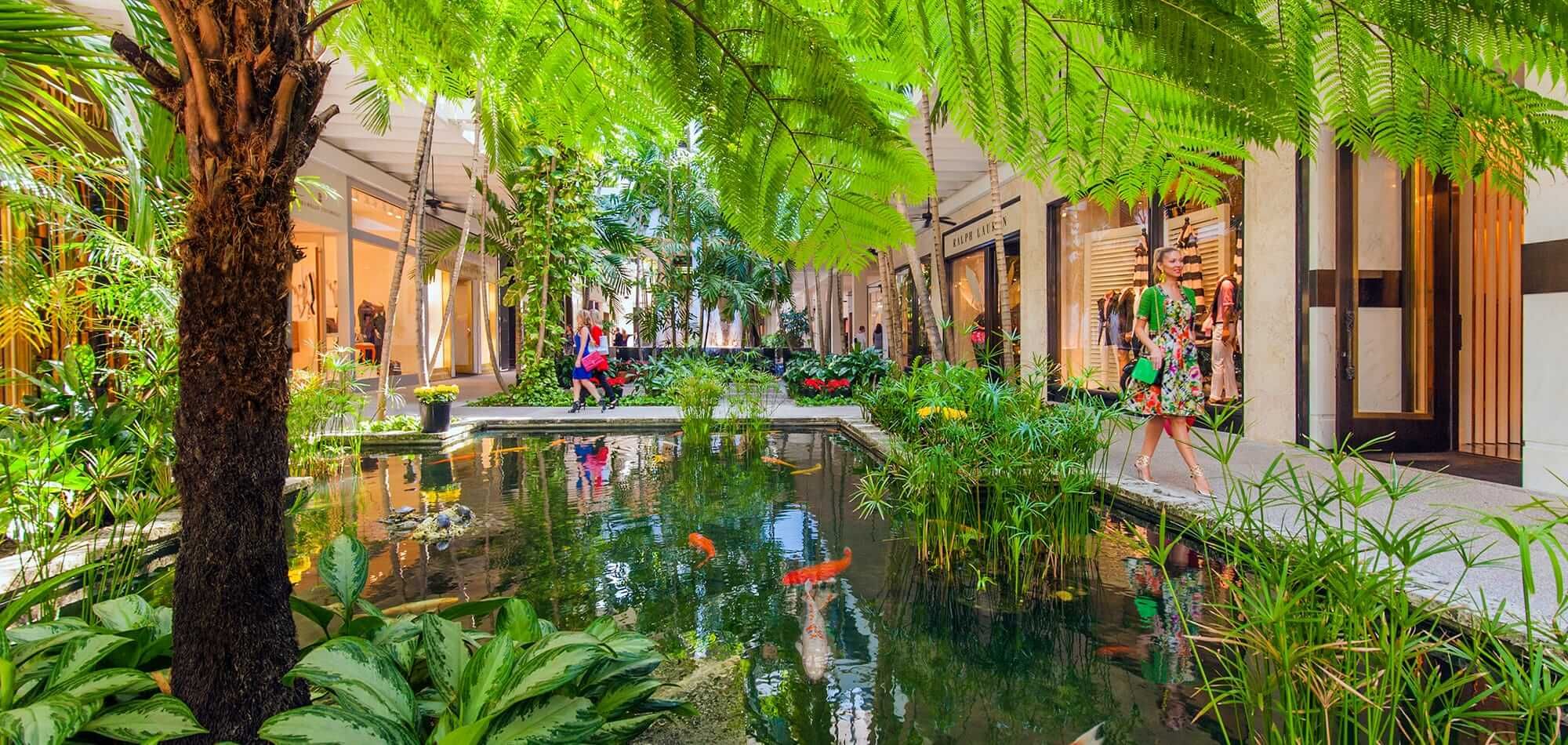 Compared to many parts in Miami Beach up to the Downtown with a suite of pioneering ritzy nightclubs and dance hubs, it is different when you go to Bal Harbour. The locals and residents are all surrounded by stylish establishments and community attractions attesting to a more intimate and friendly vibe. The entire district has many walkable paths, it is also pedestrian-friendly. There are beautiful public parks (Haulover Beach Park and Bal Harbour Park), interspersed with lush, green spaces. There are also small, master-planned villages making it apt for those who want an enriched, well-rounded but more laidback lifestyle. There are blocks of quaint cafes, an open-air upscale mall, and art exhibits outdoors featuring local artists. People walk along the pristine beaches in the mornings, grab a coffee in one of the quaint cafes, take their lunch at the poolside decks of their condos, and enjoy shopping, and a fine dinner in the evenings. Now, how's that for small-town feels and a heartwarming community vibe? Many will look out for this subdued lifestyle's lure only Bal Harbour can provide for. Check for yourself why.
Bal Harbour Shops – The Community's Gem
Thinking of world-class shopping? Nothing beats the Bal Harbour Shops. It is certainly not your regular mall. It is the embodiment of luxurious shopping and it is right here in the neighborhood, just across from the Atlantic Ocean. No wonder – this is the heart of Bal Harbour, a gem indeed. Do you know that this renowned open-air, Zen-vibe shopping hub has been around for more than 50 years? Yes, that long. It is also a family-owned establishment. What can you expect here? Several A-list brands, such as Chanel, Dior, Gucci, Prada, Fendi, Saks Fifth Avenue, Tiffany and Co., Neiman Marcus, and many more.
There are old boutiques, too --- a global roster of the already familiar brand names with the locals and residents, like Zimmermann, Golden Goose, Aquazzura, and De Beers. Shopping is quite refreshing in this place as you navigate around all the 3 floors of the mall, surrounded by lush greeneries, tropical palms, well-arranged plants and blooms, water fountains, and koi ponds. After the shopping spree, head on to the hip restaurants as you dine and people-watch at the same time.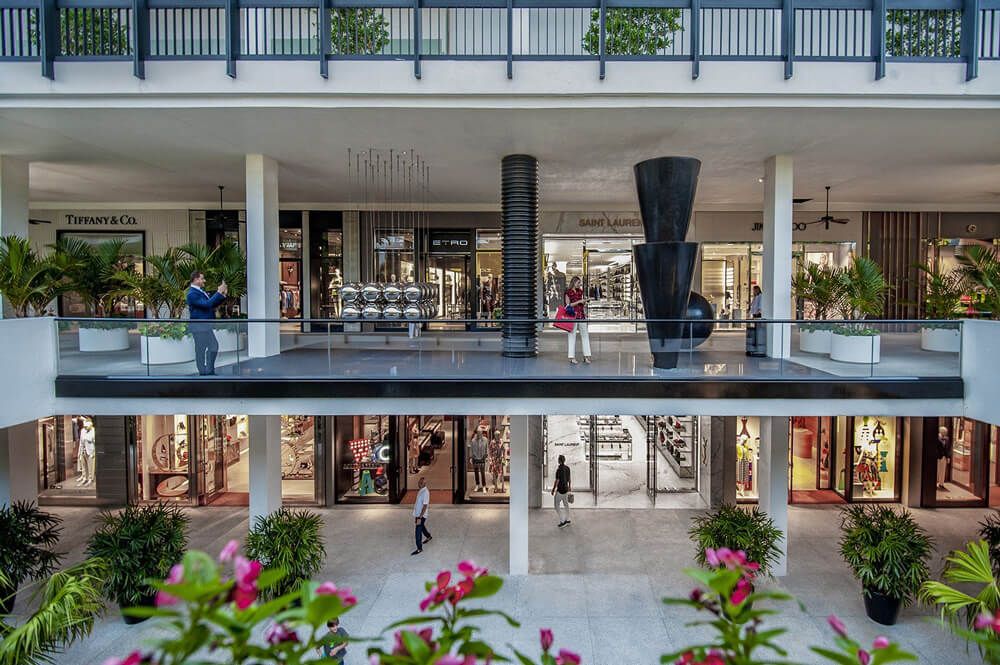 Notice a bevy of fashion plates alighting from their super flashy cars, all-garbed up in their stunning outfits, and walking past by, breathing with so much confidence. A feast for the eyes! Lastly, cherish the wonderful experience at Vasalissa Chocolatier, only at Bal Harbour Shops. For those who have the 'sweet-tooth,' this place will let you sigh in awe. Chocolates come in all shapes and sizes, like hearts, truffles, filled with fruits, and decadent pastries.
Well, you can also stay behind for a cup of coffee, or tea, or maybe a cooler – bubbly or fruit shake as you wait while they wrap your chocolates in their red and white gift boxes. Sometimes, we can indulge in our guilty pleasures. The style, grace, and elegance are second to none at Bal Harbour Shops. You have to experience it first-hand so you know what the craze is all about.
If you're excited about moving to a new place, make it here at the beautiful Bal Harbour – check our inventory of properties for sale and rent below.