Most will associate it with a beach community when one talks about Key West. But, it is a lively, warm neighborhood. Talk about year-long sunshine, gorgeous sunsets, endless coastlines, and fun nightlife.
Explore Key West's history since there is a lot more to it! This city is unique in more ways than one.
Here are some remarkable facts about this neighborhood:
• Key West is 90 miles from Cuba. So if you're coming from Miami to Key West, you must drive down 150 miles along the Overseas Highway. This makes Key West closer to Cuba than Miami. (Speaking of Overseas Highway - it is one of the best drives in the country. This highway has been there since 1938. It features connecting keys and coral rock with concrete roadways of 113 miles. The Seven Mile Bridge is the most scenic and longest of all).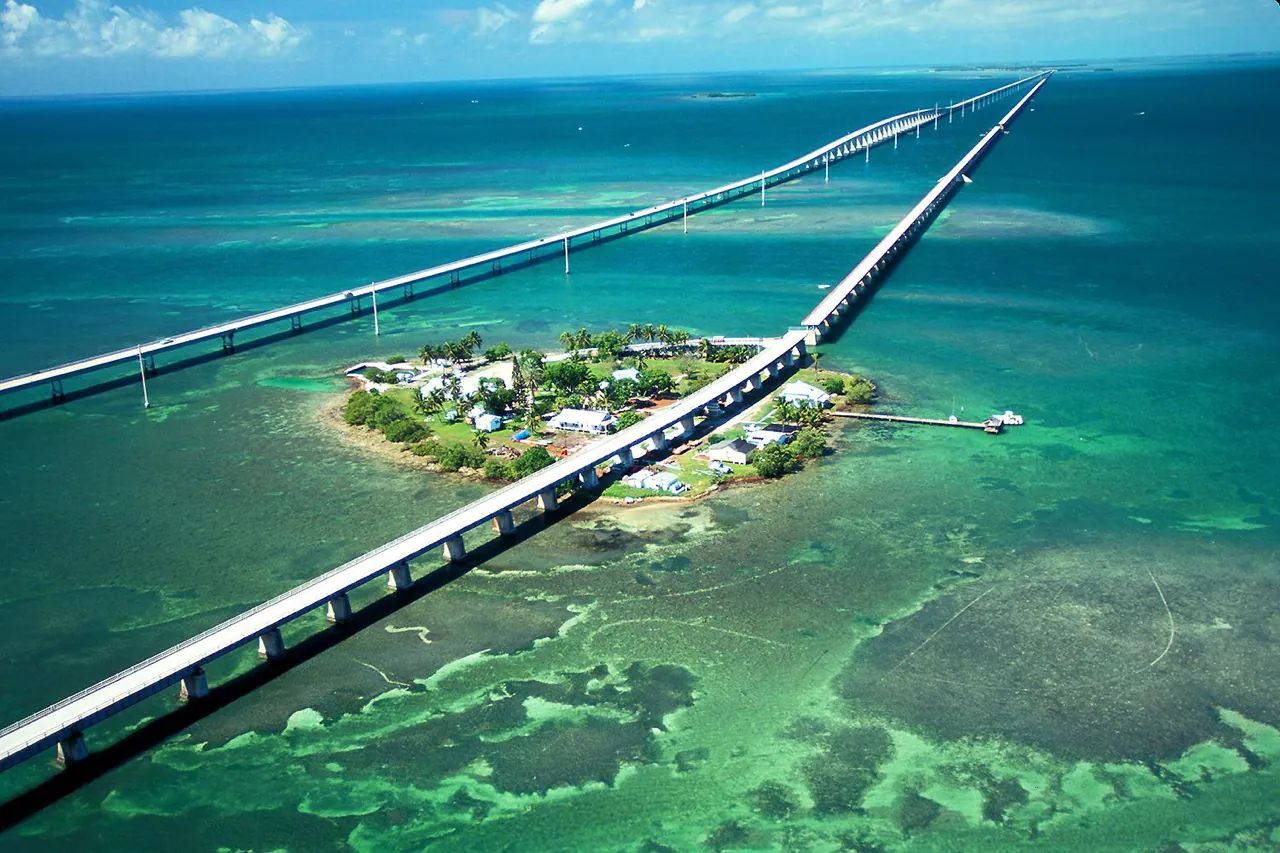 • Key West's diverse ecosystems are the effect of the union of two major bodies of water. First is the deep blue Atlantic with its Gulf Stream to the south. The Gulf of Mexico's shallow flats run to the west.
• One of Key West's attractions is its breathtaking sunsets. There's no place like Mallory Square in the city to revel in it. Nightly celebrations happen among the local musicians, street performers, and food stalls. What's even more exciting is doing a sunset sail – one of the best ways to enjoy the grandeur of the sunset scene.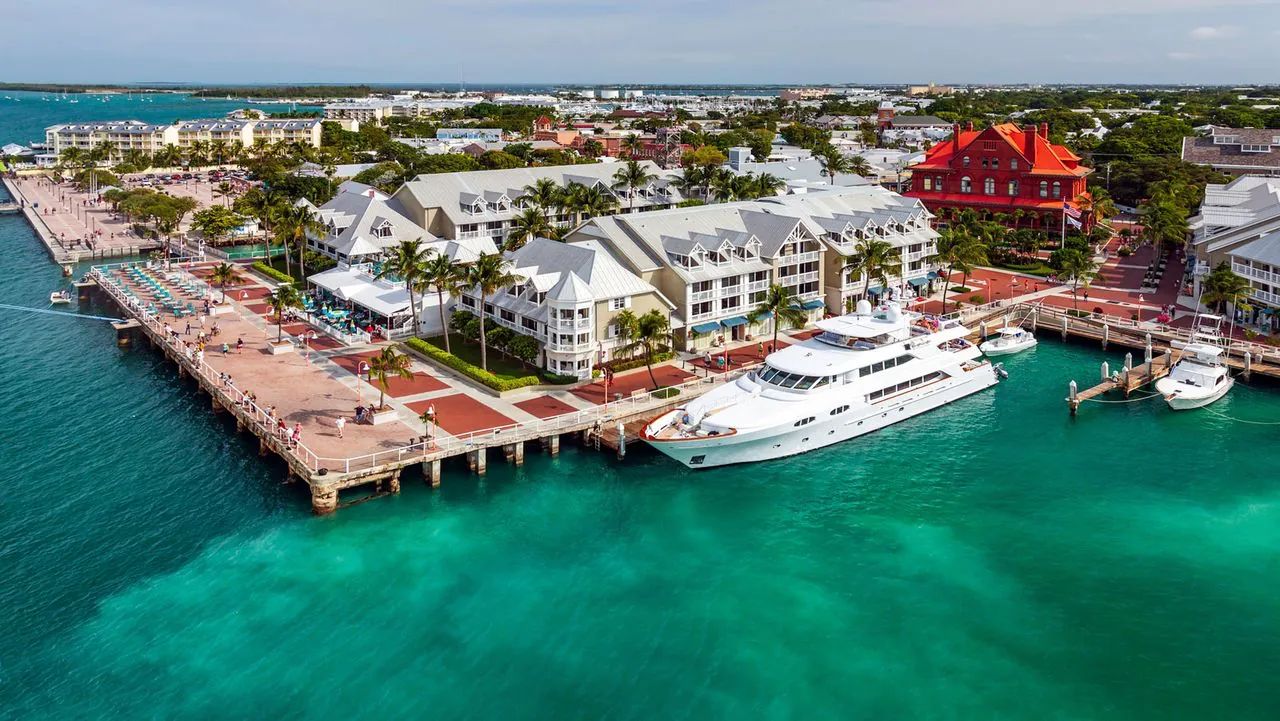 • Key West was the home of several famous writers. These writers include Ernest Hemingway, Robert Frost, Tennessee Williams, and Elizabeth Bishop. So, what is it in Key West that inspires writers more than any other American city?
• Key West has the third most expansive coral reef barrier in the world. The coral reef extends north towards Miami by 150 miles and 70 miles west to the Dry Tortugas. This is also known as the Straits of Florida. It is the biggest in North America and the third in the world.
History
Aside from the gifts of nature, Key West is also full of rich culture and history. The Native Americans first settled in the town. Then, in the 1500s, the Spaniards discovered it. The island changed owners several times afterward. Not long after, some American businessmen bought it and began its development.
This small island city thrived on its major industries. What are these industries? These were fishing, cigar making, sponging, and salt manufacturing. When they built the Overseas Highway, it paved the way for many to see the vast opportunities in Key West. People became interested, both potential residents and tourists. We all know it has attracted a lot of writers. The island's accessibility through the highway improved the city's economy and tourism.
At present, there are 26,000 living in Key West. About 2 million travelers visit the Florida Keys every year.
Location
Key West is an island in the Florida Straits, within Florida state. All together or parts of different islands, they form the city of Key West. These areas are the Fleming Key, the Dredgers Key, the Sunset Key, and the north of Stock Island.
Key West is a port for several passenger cruise ships. There is Key West International Airport for the city's airline services. Naval aviation's training site is at the Naval Air Station Key West. Duval Street is the CBD or Central Business District. It is at the northwest bend of the island.
Lifestyle and Points of Interest
Although Key West is about 5 square miles of the island, it is pretty easy to navigate. There are many hidden gems worth exploring. There is something for anyone in this beautiful island city.
Check out these exciting places and activities to do at Key West:
1. Duval Street - This is what you should never miss at Key West, the very famous street. Things to see here: sightseeing, shopping, local cuisine, art, music, drinks, and more. There is something for each one here. Duval Street is one place in the world that touches two bodies of water, the Gulf of Mexico and the Atlantic Ocean. This makes it a unique place. Travelers enjoy Duval Street, either walking or biking. As you explore this historic strip, there are available guided tours. There is a biking tour that can be a good cardio activity, too. Most people do the Duval Crawl – are you up for the challenge? Immerse yourself in the city's culture!
2. Key West Lighthouse - You will love this place if you're a history enthusiast. If you want to relive Key West's history, this is the place to go. Would you believe this lighthouse opened in 1848? It is now a museum focusing on Key West's maritime heritage. You need to climb 88 steps to the top of the lighthouse. But the view up there is worth the effort!
3. The Southernmost Point - Look for the iconic buoy – that's it! You're right at the Southernmost Point in the Continental US. Another way to put it: you are 90 miles away from Cuba. This 1983-built buoy by the island city of Key West is a landmark and a must-see. Don't forget to take a photo, too!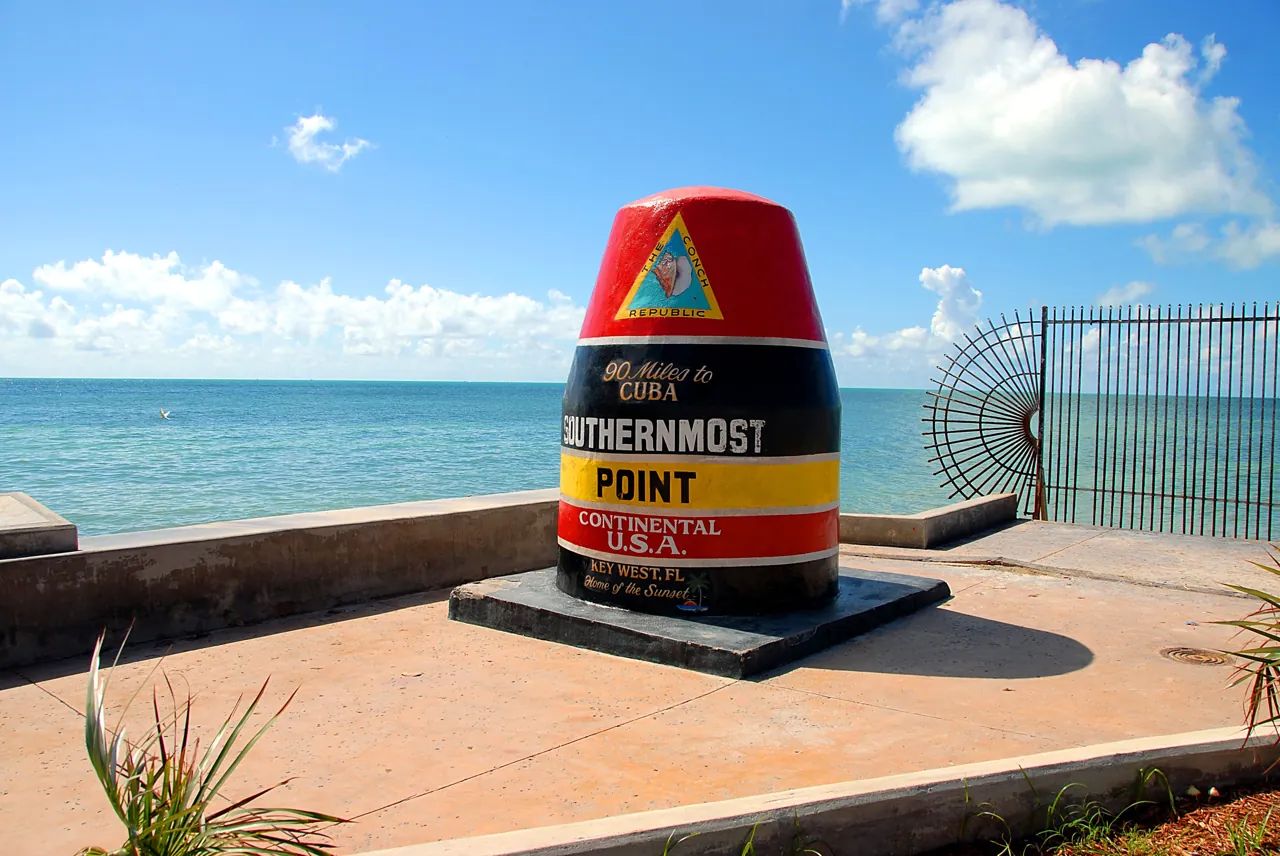 4. Ernest Hemingway Home & Museum - Cats and book lovers – rejoice! Though this may look like an odd combination, this is what you'll expect in this place. It is right here in the center of Old Town Key West. The well-known author lived here for more than ten years. This is where he spent the best years of his writer's life. As you stroll in the gardens, you will see that more than 40 cats stay there. Are you surprised? What a way to spend the day with all these felines around you.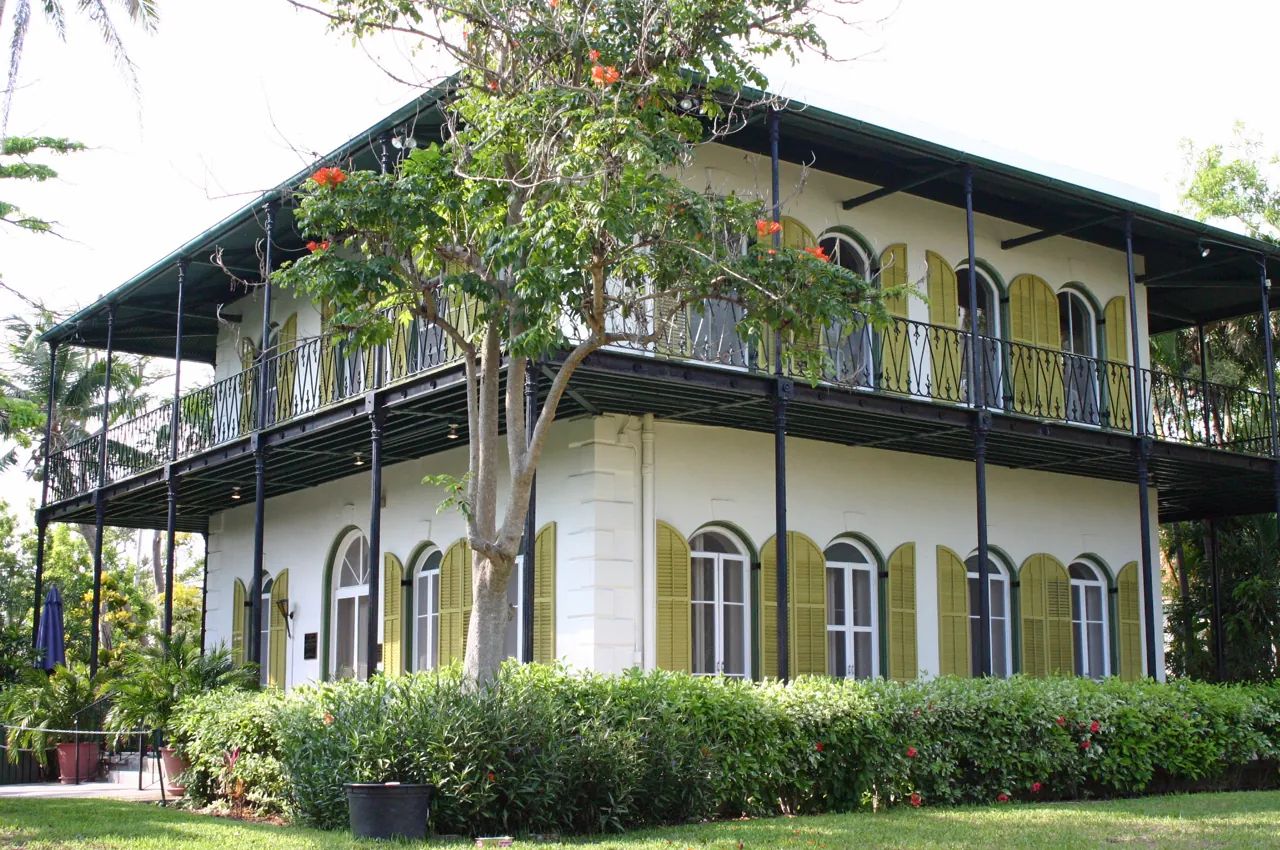 5. Fishing - Do you know that Key West is one of the top fishing destinations in the world? Yes, this was once a tiny fishing village. There are various species among all the natural reefs and bodies of water. So, go fishing here for fun, or aim for that bounty catch. At any rate, a fishing charter is waiting for you.
6. Snorkeling & Watersports- Explore Key West underwater as you go through these fun activities. The Florida Keys is home to the country's largest active coral barrier reef. Coral reefs are home to 25% of marine life, so there's more to see. Or rent a jet ski to parasail over the Keys.
7. Island Hopping – This is part of the day trips that Key West offers. There are kayaking, island hopping, snorkeling, and many more activities. Or can you do all these activities in a day? You can't get enough of all the beauty around – blue waters, reefs, marine and island life. Indeed, what a fantastic way to bond with your loved ones.
8. Mangroves and Sandbar Hopping - Try sandbar hopping as one of the excellent ways to feel the waters of Key West. This is what the locals do. First, you may spend the day at little-known reefs as you snorkel. Next, hop on the shallow sandbar. Then, kayak through the mangroves with hardly another boat in sight.
9. Parasailing - This must be the most thrilling activity of all! Do you like the combination of water and air as you soar above the skies? Do the parasailing adventure. Take advantage of all the breathtaking waters, marine life, and coral reefs. Also, the parasail chutes can accommodate three people. Have that unforgettable moment shared with your family.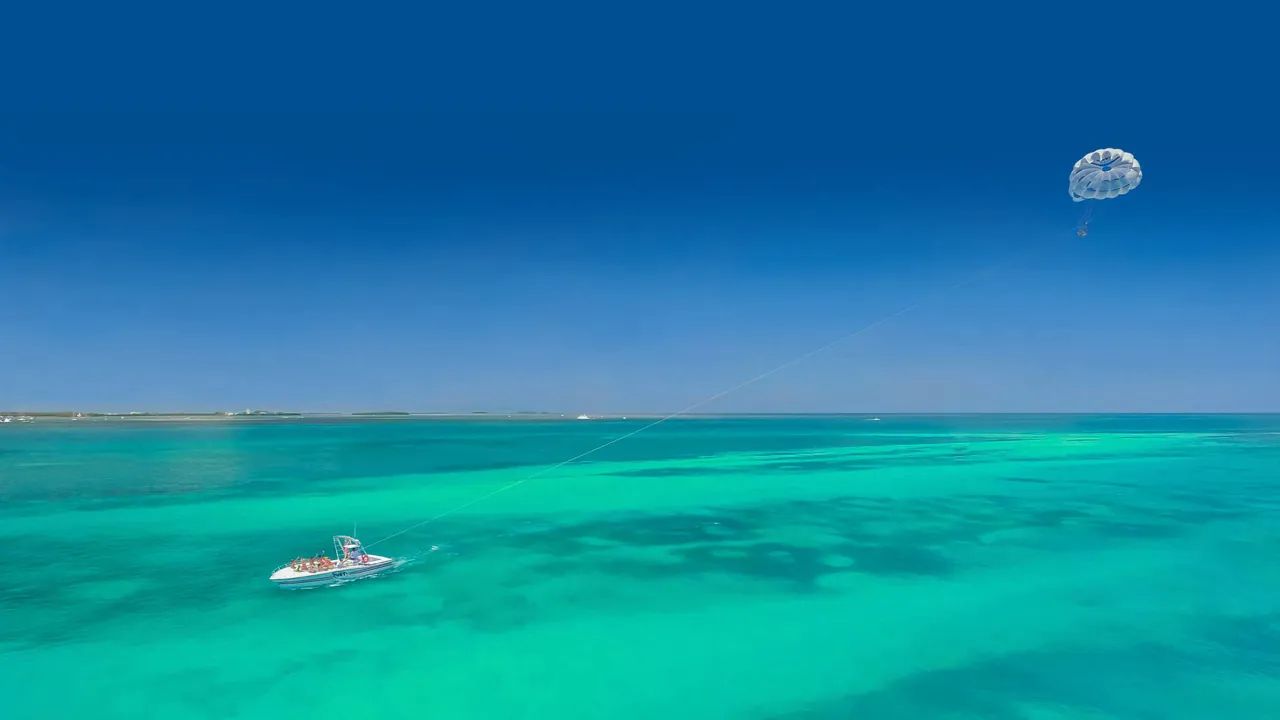 Other regular well-loved events here are the food tours and the sunset cruises. Key Lime Pie – yes, get and taste it at Key West. Experience sunsets like no other right here on the island. Other annual events include the Hemingway Days and Fantasy Fest. They attract several fans and tourists around the world.
Key West is all sun, nature, culture, fun, and history. It is one neighborhood that will enthrall you to no end. Ideal for families, young couples, and singles who long for well-balanced lives.
To quote the acclaimed poet Robert Frost (who was a Key West resident himself): "The road less traveled in Key West can make all the difference."
Are you interested in making Key West your home? Want to invest in a second home? At BrokerOne, we will assist you with what you need. Let us help you look for the best property at Key West.