Enjoy the best of both worlds at Delray Beach – a charming coastal city with luxurious resort-style living. If you want to enjoy a small-town vibe with complete amenities, this is the place to be. An intimate beach town with that big-city trendy vibe, Delray Beach is one warm, friendly, and vibrant neighborhood in South Florida. "Florida's Village by the Sea" is its distinct tag. Quaint brick sidewalks and gaslight street lamps are what will greet you here with several watering holes, art galleries, shops, and museums. In addition, there are unique shops and the latest fashion boutiques that are comparable to NYC's SOHO and Madison Avenue districts but with the edge of a location of a beautiful ocean waterfront, no less.
So, when you want an easy, relaxed lifestyle coupled with some adventures on the side, Delray Beach is on top of the list. It is one of Palm Beaches' favorite cities.
What do you know! Other awards like "Most Fun Small Town in the USA" will make you dream of a good life in this city. Another feather on the cap that Delray Beach should be proud of is that it is regarded as one of the country's happiest seaside towns; thus, it is not a surprise if Delray Beach is a sought-after neighborhood in this part of Florida.
At Delray Beach, there is undoubtedly something for everyone to do and enjoy. No wonder the residents here are as diverse, such as young professionals, couples and families, and even retirees. There are plenty of things that everyone can appreciate. There are community events, activities, varied forms of arts and culture, and lastly, the serene beachfront lifestyle that Delray Beach proudly offers.
Delray Beach offers a stretch of public beach, all of two miles. The Delray Municipal Beach is one of the top beaches in the southeast part of the US (another accolade to this multi-awarded city). The beach is well-maintained, with clean, sparkling waters as its primary attraction.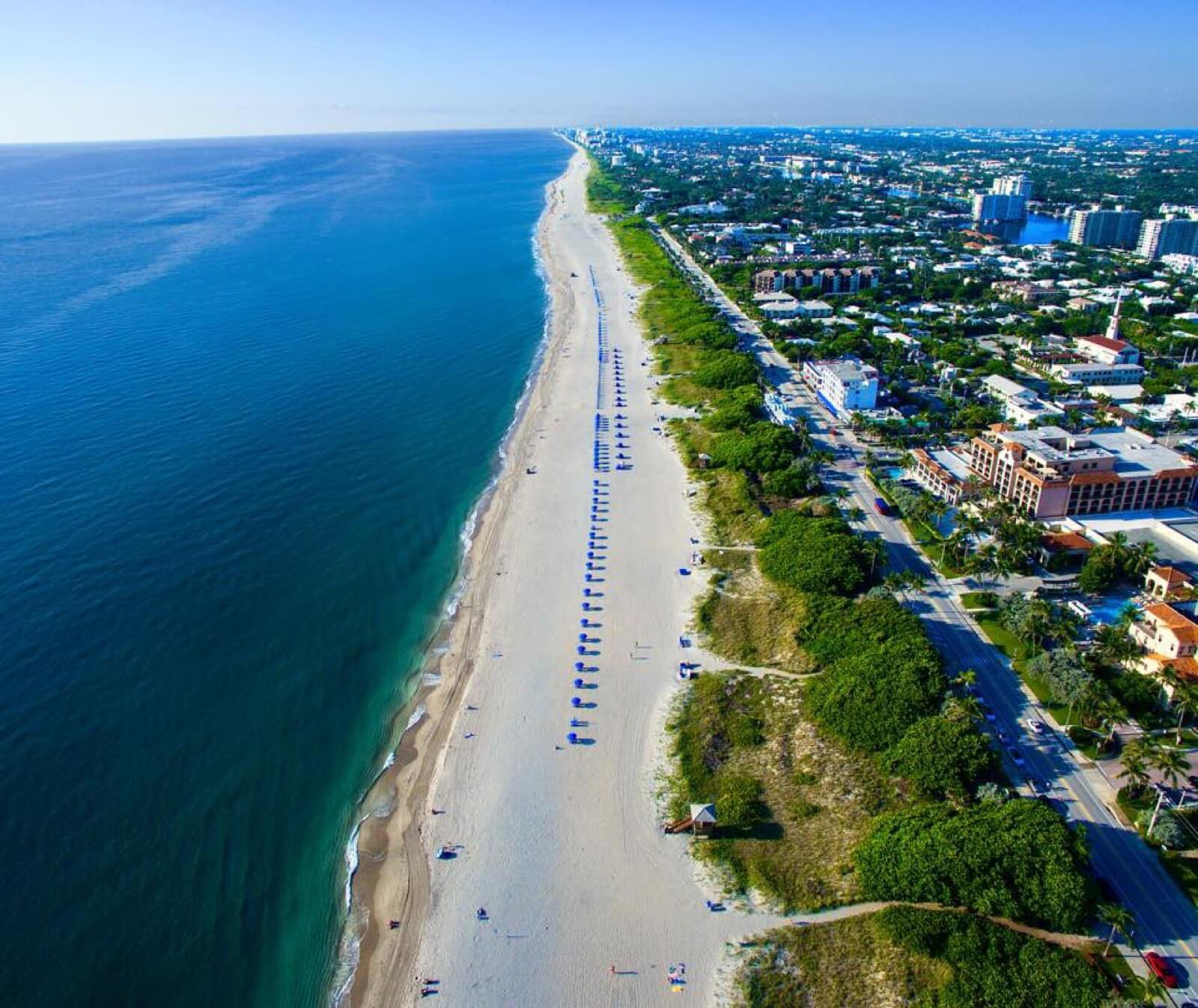 Location
Delray Beach is a famous city in Palm Beach County, Florida. It is a lovely community between 2 points:
Boca Raton
and West Palm Beach. If you are driving or commuting by car, Boca Raton is only 12 minutes away. West Palm Beach and
Fort Lauderdale
are both 29 minutes away. Miami Beach is about an hour and 13 minutes travel time. The city's boundaries are East to West: King's Point to the coastline and North to South: Boynton Beach to Boca Raton. The nearby neighborhoods include
Deerfield Beach
, Boynton Beach, Boca Raton, Palm Beach, and Lake Worth.
The City's Beginnings
You will get to appreciate the present-day Delray Beach with its history as you explore the city. Its early human inhabitants were the Jaega people. It was incorporated in 1923 and has since evolved from an agricultural community into the flourishing city it is today. There have been considerable renovations to what is the downtown at present, as it leads Florida's growing preservation movement of history and culture. Its neighborhoods are historic districts: West Settlers, Old School Square, Nassau Park, Del-Ida Park, and Marina. In addition, several iconic landmarks are here, including the John and Elizabeth Shaw Sundy House, The Colony Hotel, and Old School Square featuring Cornell Art Museum.
Arts, Culture, and Lifestyle
Whatever you like is here – the options are limitless. This bike-friendly Delray Beach Downtown is an area where dining, shopping, culture, and art choices are abounding, notably Pineapple Grove District and Atlantic Avenue. Some top restaurants that offer gastronomic delight are
Rose's Daughter
, The Grove, Deck 84, and Elisabetta's. So, what are your food cravings? There are fine sushi bars and Japanese restaurants around. Maybe you want a gourmet ice cream or craft brewery? Places of interest are varied – gardens, museums, parks, and bars. Atlantic Avenue is a regular destination for art fairs and street festivals.
There are eclectic shops offering arts and crafts, music, specialty items, clothing and accessories, handmade pieces of jewelry, and more for hobby enthusiasts. In addition, there are familiar brands and local brands for you to check out. Delray Beach is undoubtedly a paradise with a thriving art scene in all forms: visual, musical, or performance. Arts Garage is one multi-media art studio where concerts, live theater performances, and musicals showcase exceptional talents. They also have an art gallery for fledgling local artists.
Indulge in watching stage plays, musicals, and children's theatre productions at
The Delray Beach Playhouse
in Lake Ida East Park. They also offer classes and camps.
For the parks, Delray Beach has a lot to offer, too. If you prefer to commune with nature in solitude or play sports in a field – there are several parks within the city for whatever leisure you want to explore.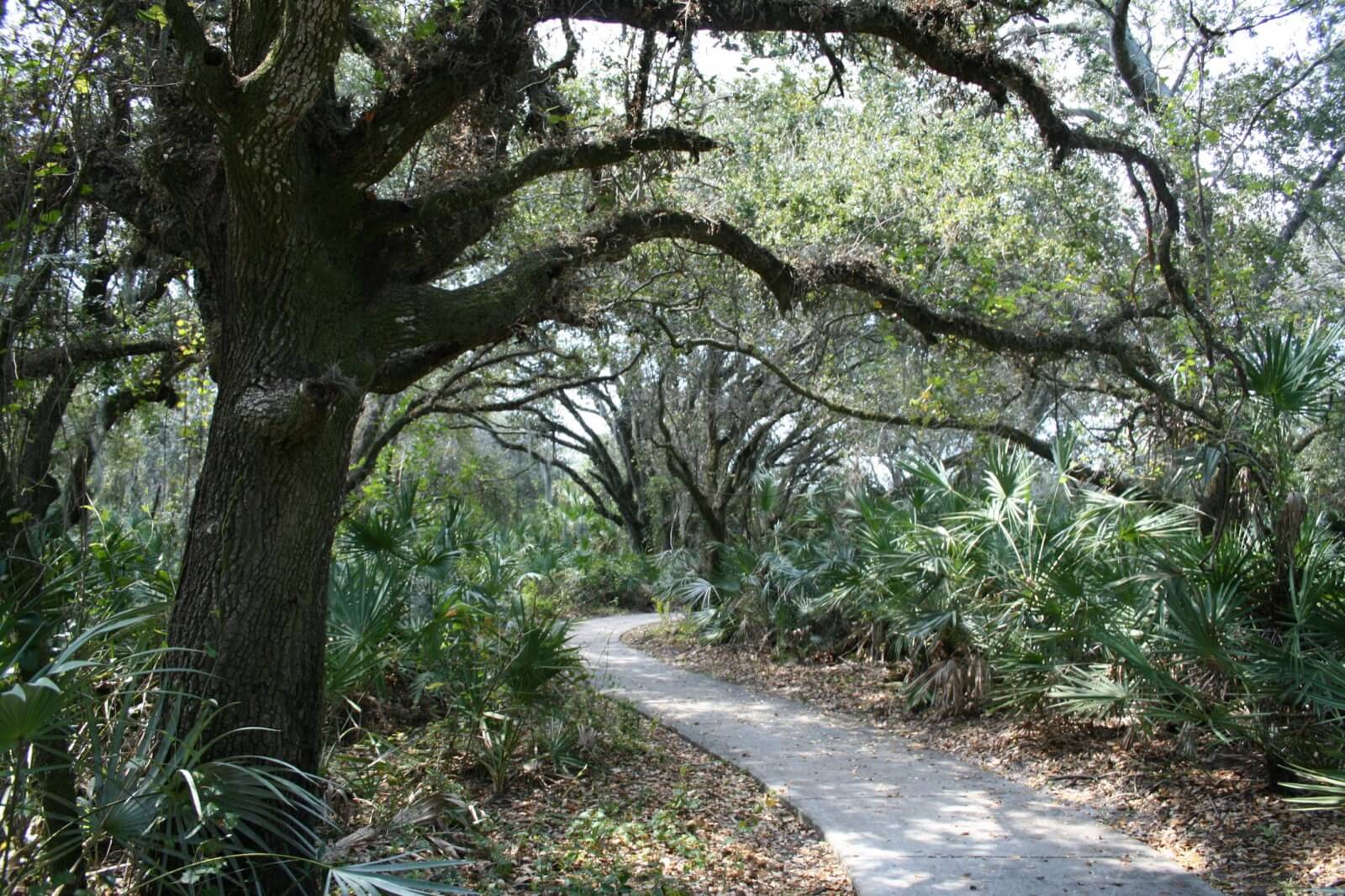 Places of Interest
1. Atlantic Avenue – This is also known as The Avenue, the center of all activities in Delray's downtown, especially dining and shopping. The shopaholics can find trendy shops and boutiques here, while the creative ones can go from one art gallery to another. The ambiance is tops – imagine oak trees and palms lining the brick-paved sidewalks, which is a perfect spot for an ideal stroll or a slow evening walk.
2. Silverball Museum
- This 9,000-square foot museum evokes some nostalgic moments in visitors – childhood memories for the adults, leaving the younger generations to create new memories. It features more than 150 video games and pinball machines, some of which date to the 1930s. A classic example is the Mr. Pac-Man. The best part? All the plays in the games are unlimited, as stipulated in the admission. Pretty cool, 'right?!
3. Delray Beach Market
- This is touted as Florida's most prominent food hall. But it's not just food and drinks that they serve; all 35 best-in-class vendors are carefully curated to provide a fantastic place to enjoy and celebrate Delray's lively food culture combined with visual arts and interactive pop-ups.
4. Delray Municipal Beach
– This is a top beach in the southeastern portion of the country, as cited by Travel Holiday magazine. It is a popular getaway for people of all ages. No wonder you will see the excitement everywhere: young people playing water sports and families bonding together while basking in the sun. For adventure, one can rent equipment, from paddleboards to snorkeling gear, at the Delray Beach Watersports area on the beach. Good restaurants are also nearby, like Caffe Luna Rosa and Boston's on the Beach, to satisfy your food cravings.
5. Wakodahatchee Wetlands
- This is the first wetlands park in the region, which has an array of wide-ranging wildlife habitats, such as foxes, alligators, otters, rabbits, various species of birds, and more. Do you know that people flock to this place since it is a renowned bird-watching and photography spot in Palm Beach? What's great is that the wetlands are open to the public for free. Enjoy a leisurely walk along a stretch of elevated boardwalk over acres of wetlands and water.
6. Morikami Museum and Japanese Gardens
– Six lush and authentic Japanese gardens are inspired by a different era. The museum is a cultural hub of Japanese arts and culture. There are rotating exhibits that showcase other demos of activities and classes, like traditional tea ceremonies. There is also a world-class bonsai display and a unique museum store filled with rare-to-find items. They also host several Japanese festivals and celebrations throughout the year.
7. Saltwater Brewery
- This brewery is the city's first local production microbrewery, with tastings on-site done in a reef room. The handcrafted beer uses only natural ingredients. In addition, this brewery provides ocean conservation education programs and private tours of the brewery for groups of 10.
8. Pineapple Grove Arts District - The Pineapple Grove Arts District is a colorful spot at north downtown Atlantic Avenue. Its art galleries, custom-made furniture stores, public art pieces, boutiques, performance arts, and cultural organizations are pretty popular here. To add, you can always snap those selfies away on your social media with the giant pineapple mural as the background. As you go further down a few blocks – you will see the Artist's Alley – a community where local artists collaborate to display their creative works to the public.
Wide-Ranging Options for Real Estate Market
Delray Beach is truly a growing market that continues to thrive and prosper as many people are drawn to its properties. The reason? The exceptional lifestyle it offers. It is a coastal city offering you diverse options of charming communities with unique attributes, vibe, and architecture. The available properties' listings will suit anyone according to their lifestyle. Delray Beach offers something for everyone – a luxury estate, a country club home, or a waterfront home with stunning views. Perhaps, an attractive bungalow or a single-family home in a neighborhood with history. But there are also apartment complexes, modern condominiums and townhomes, and mobile homes. But, of course, there are quite a few high-rise condos due to building height regulations, so there will be no obstructions to the gorgeous water views.
A ballpark figure is about 60% of these homes are owner-occupied, while the 30% are tenants renting their homes.
As you can see, Delray Beach offers homes to broad demographics: young professionals, married couples, growing families, and retirees. Which communities are suitable for each group? Delray Shores is usually the unanimous choice of those with families since it has many top-rated schools. This area offers affordable living, too. It is the Downtown Delray Beach for young professionals. This portion of the city is so vibrant – filled with modern condominiums, stunning old homes, and beautiful apartments. There are dining and entertainment options. There are several notable amenities, so this is quite the popular choice for this set. Plus, major business entities located here offer excellent job opportunities for these young professionals. The location also allows easy commutes around the area. A go-to choice for retirees is a beachfront home, and you can have this at the Avalon Trails. Exclusive amenities are being offered through The Club at Avalon Trails. This Club features several superior amenities, like different pools, a modern fitness studio, pickleball, tennis courts, beautiful gardens, and walking trails. If you're up to spending your retirement years in style and comfort, you may want to check out this neighborhood.
If you intend to live in one of these homes, maybe make it a second or holiday home, or invest in one,
check our inventory
of homes for sale or rent.