If you pass by this bright, lovely city with pastel-colored homes of Spanish-Mediterranean influence and avenues with lush palm trees lining them – you must be in this place called Boca Raton. It is simply 'BOCA' to most locals. No doubt, it is one of the best places to live in South Florida for so many reasons.
For one, there are varied options for a home or property here:
•
Intracoastal estates in the central and west portions of the city;
Why move or live in this city? Besides the appealing views, what will endear you here are the vibrant and walkable downtown, the highly-rated schools for your children, so many outdoor activities, and many more. There's just something that you will love in this city. There's a series of world-class attractions and community events keeping the city well-connected with its residents. Not to mention, of course, is the pristine beach where it is easily accessible.
The city has its share of locals as well as people moving here from other parts of the world, making Boca a melting pot of diverse cultures.
How do you feel like being on a lifetime vacation? In Boca – you do not wish for this anymore. It's real.
For any prospective homeowner in this beautiful community, Boca Raton offers you a wide range of both known benefits and hidden gems waiting to be explored. You may be dreaming of investing in this piece of paradise in Palm Beach County and the larger coastal portion of the southeast of Florida. Undoubtedly, that will be a smart move!
Location
Boca Raton is a key city of the metropolitan area situated about 45 miles north of Miami. It is one of the most affluent neighborhoods in South Florida. It is an hour's drive away from Miami International Airport. When you go to Fort Lauderdale, it will just take around 30 minutes; downtown Miami in less than an hour. There are good public transit systems like a Tri-Rail which is a commuter rail system that can go as far as Miami International Airport. Palm Tran provides regular bus services around Palm Beach County.
Aside from being a neighborhood of multi-racial cultures, Boca Raton has an interesting mix of modern oceanfront high-rises and architectural-styled homes among some historic structures. Several buildings here are from the 1920s era – can you believe that? History resonates well in this neighborhood.
The Beginnings of BOCA
The lovely city of Boca Raton has a rich history which the locals must be proud of. After all, these elements of their deep historical background helped shaped how thriving the city is today.
One trivia which many people do not know is that Boca Raton was once a small agricultural community. The Tequesta Indians are the first inhabitants of this town. Did you know that the very 1st personal computer came from this city? Yes, that's surprising, but one proud fact about Boca.
Some interesting historical structures you may want to see:
•
Colony Hotel and Cabaña constructed in 1929 features the original staff-operated elevator dated 1926, and the 1st telephone switchboard, too.
•
Want to know how life was from 1915 to 1935? There's a tour about it that's worth checking out at the Cason Cottage Museum.
•
You may want to know the succession of all BOCA's residents from the Tequesta Indians to Spanish and Japanese settlers and immigrants to the present city dwellers now. This information is available at the Boca Raton Historical Society and Museum.
Lifestyle and Leisure with Parks & Beaches
As you walk down Boca's neighborhood – you just feel the refreshing palm-tree-lined streets all around you making it great for running, jogging, or biking. This is the reason why the locals love the outdoors, basking in proverbial Florida's warm weather. Most of the recreation spots like the parks, beaches, golf courses, and community clubs are teeming with people. Along the west and center of the city, you can find several gated communities and country clubs offering top-notch facilities like resort-type pools, private golf courses, tennis clubs, and other trendy sports activity areas. You never need to go out of your zone to be able to spend your downtime here.
Three public parks offer beach access in Boca, such as Red Reef, South Beach, and the Spanish River. The beaches are clean, pristine with white sand where one can spend tranquil afternoons. A portion of the beach, all of 2 miles stretch does not have any developments, thus, a perfect setting for early morning walks. Other activities the locals and residents do are diving, snorkeling, kayaking, and playing volleyball on the beach.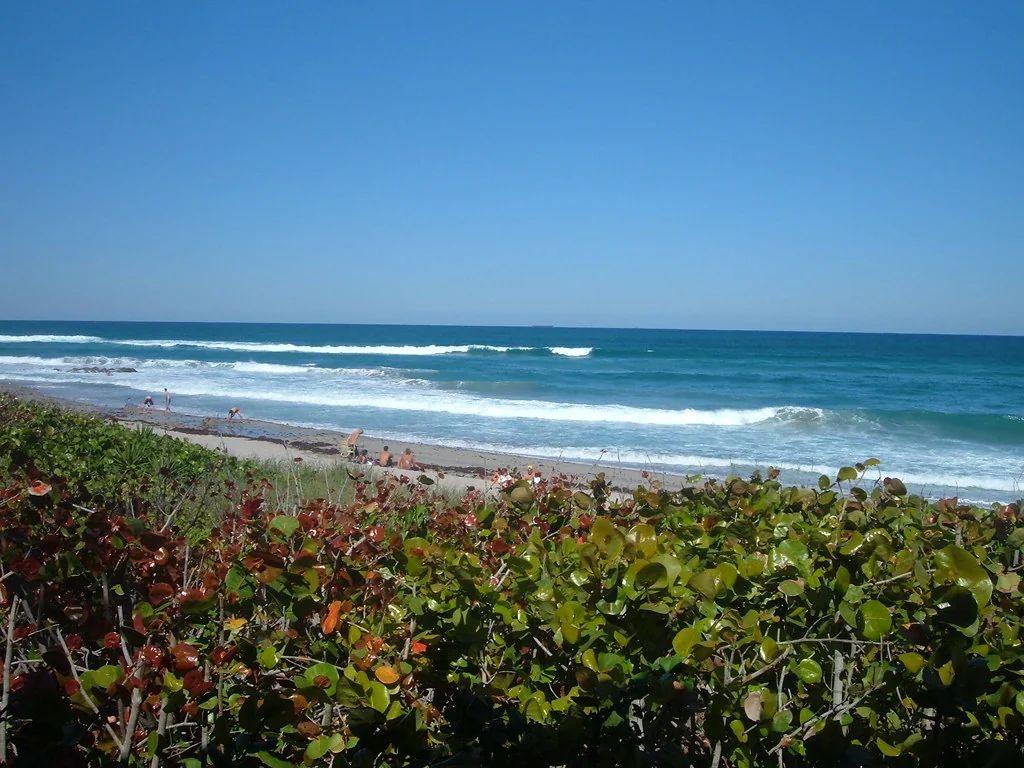 There are other parks around the city offering a wide range of amenities like Patch Reef Park, a favorite neighborhood green spot nestled on the Wyman Lake banks. It has wide-open athletic fields, nature trails, picnic tables, lush beautiful trees providing shade, a community and events center, a tennis center, and a children's play structure. There's also the huge Sugar Sand Park, one of the most visited and sought-after parks. Among the attractions here are the enjoyable nature trails, sports fields, basketball and volleyball courts, and pavilions. Kids of Boca love going here for many things, like the splash pad, carousel, and the Science Exploratorium. There are also several isolated spaces like picnic pavilions and barbecue pits to enjoy an afternoon with family and friends. If you go in the evenings – watch a performance at the Willow Theater with dances, music, plays, and family shows.
Shopping and Dining Options
Boca Raton is home to some of South Florida's best shopping and dining destinations, mostly in the cozy downtown, to name a few:
•
Mizner Park – a beautifully developed and landscaped property where you can find the cream of the crop: luxury boutiques, an iPic movie theater, and modern restaurants. Picture these: fountains, walkways, and palm trees all lending the perfect backdrop for a warm and relaxed ambiance.
•
Town Center Mall – an imposing indoor shopping property with posh department stores and trendy boutiques. They have dining options as well.
•
Local Restaurants, Cafes, & Bars – Both the Central and West Boca areas have an array of favorite neighborhood restaurants, cafes, and bars offering comfort food, and gourmet food. The cocktails and coffee scenes in these joints are at their highs most of the time.
•
Night Spots – Some retro dance clubs and local artists and bands can soothe your mellow evenings while dancing the nights away in retro, jazz, or rock and roll music. For the young, listen to the latest pop covers.
Typically, there is one place that you would love from among these options, be it shopping or dining.
Arts and Culture Everywhere
Aside from the beaches, parks, museums, restaurants, and shopping centers, the residents certainly know how to celebrate and spend happy moments among the festivals and cultural events throughout the year. Among these are the Boca's Greek Festival, Arts Boca Festival, and the Brazilian Beat Festival. Surely, you'll enjoy and have a great time reveling in music, arts, films, food, dances, games, and raffles. All these are part of the city's local fun and excitement so you can say life here is not dull at all.
There's a steady dynamic play of arts and culture that is constantly evolving. Residents have options, such as the Boca Raton Festival of the Arts and the Seafood Music Festival. Providing the center of art in Boca is the celebrated, decades-old Boca Raton Museum of Art featuring not only art events and visual displays, but holds art classes and workshops as well.

Another popular structure is the Mizner Park Cultural Center hosting various concerts, musicals, and comedy shows. There are also well-loved establishments, like the Wick Theatre showing classical musicals and the Boca Raton Children's Museum which is a favorite among the kids.
Hidden Gems to check out:
•
Farmer's Market – You will find anything you like here from more than 40 local vendors with their produce, baked goodies, cheeses, meats, flowers, preserved food, and handmade crafts and pottery. It is located on the City Hall's Parking Lot.
•
Golf Courses - The golf scene is indeed thrilling with almost 20 gold courses as options. What's more? You have gorgeous views of the Atlantic Ocean and the Intercoastal Waterway at the same time. One preferred among these golf courses is the Alan C. Alford Red Reef Family Golf Course providing good playing surfaces.
•
Salon and Spa Treatments – With about 50 establishments, perfect to explore as you need to recharge for some "me time" through having hair and nail treatments, massage, and the works from spas to get a feel of some rejuvenation.
•
Live Local Sports - There are always live local sports somewhere like football, soccer, volleyball, baseball, diving, and swimming. Find your favorite sport and watch it and cheer for your favorite team.
An enviable lifestyle, modern conveniences, warm communities, stunning beaches, popular parks, and endless leisure, plus the city's rich history all contribute to where Boca Raton is NOW – a neighborhood worth discovering and living in, as it continues to flourish through the years.
Interested to move to this neighborhood and live here in Boca Raton? Check our
condos for sale
and rent at Boca Raton with the details below.