Want to live in a city of endless adventures, superb dining, and gorgeous weather all year round? Plus, experience coastal living at its finest. West Palm Beach is a lively and dynamic city. It is upbeat and artsy, too. Count the Downtown as one area full of several activities for all age groups, and for sure, this family-friendly neighborhood will become a favorite of yours.
Most residents here love both living and working in the city. An island vibe exudes everywhere so that you can imagine the relaxing atmosphere, too. What else? Some of the industries thriving here are healthcare, technology, and the manufacturing industries, so there are a lot of job opportunities. The city is flourishing. Aside from this, people gravitate to this city simply because of the famous places of interest and historical landmarks. Among the attractions here are the Palm Beach Outlets, Palm Beach Zoo, and the music festivals of the waterfront, among many others.
As you walk and pass through the historic communities, you will be pleased with the lush green palm trees and other vibrant colors of the streets. You will meet warm and friendly people who radiate their love for their city. There are also modern condominiums outlining the skyline across the stunning Intracoastal waters that West Palm Beach offers with pride.
You will undoubtedly love the excellent blend of laidback coastal living and a city oasis at West Palm Beach. Waters, adventures, historic streets, arts, culture, and shopping destinations will thrill you.
West Palm Beach is not only a destination, and it is a home – a perfect place to live, bond, relax, laugh, eat, and enjoy!
Location
West Palm Beach is along the southeast Florida Atlantic Coast, nestled to the immediate left of Palm Beach. It is only about 68 miles from Downtown Miami. By car, the commute time to Palm Beach is only 6 minutes. Traveling to other popular neighborhoods like Jupiter is only 25 minutes by car, and
Boca Raton
is only 27 minutes.
Fort Lauderdale
is 48 minutes by car, and
Miami Beach
by car is within an hour and 33 minutes. If you want to go to Orlando, it is about two and a half hours of travel by car. Other nearby neighborhoods are Palm Beach, Palm Beach Gardens, Lake Worth, and Riviera Beach.
Many tourists also frequent West Palm Beach as it has access to Florida's lovely Atlantic Coast. Plus, the outstanding cuisine and entertainment choices are a plus. It is proximate to a lot of other places of interest, too. The commute is easy if one goes Downtown in Miami and other popular neighborhoods.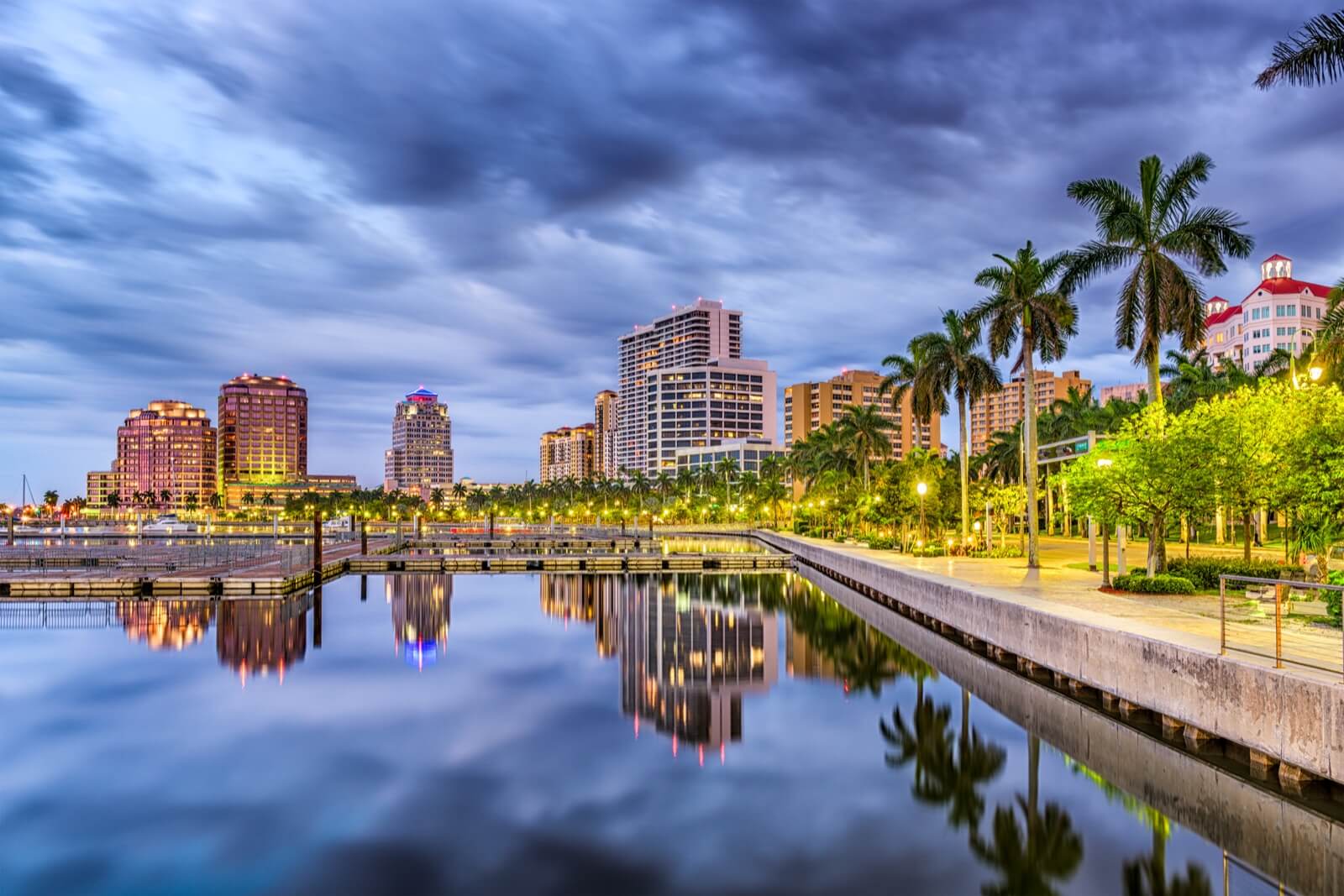 Lifestyle – Historic Streets, Adventures, Culture, Dining & Shopping
The best of both worlds – an ideal combination of the neighborhoods' modern (South End) and historic (El Cid) designs and ambiance- makes up West Palm Beach.
For Downtown, some condominiums line the streets, making residents enjoy an active lifestyle where they can walk, run, or jog. Elsewhere are great family neighborhoods that convey a sense of warmth. Indeed, the scenic views of West Palm Beach make up the peace and serenity this place enjoys. The hallmarks of West Palm Beach living are a family-friendly ambiance with just the right kind of a small metro's hustle and bustle.
For weekends, most residents do their morning strolls along the clean and bright streets as they bask in the breathtaking views of the waters nearby and watch the boats passing by. Or they may go to the famous Greenview Market on Saturdays or stop by Subculture Coffee for their usual caffeine fix and favorite breakfast meal. Locals and tourists alike love the outdoors.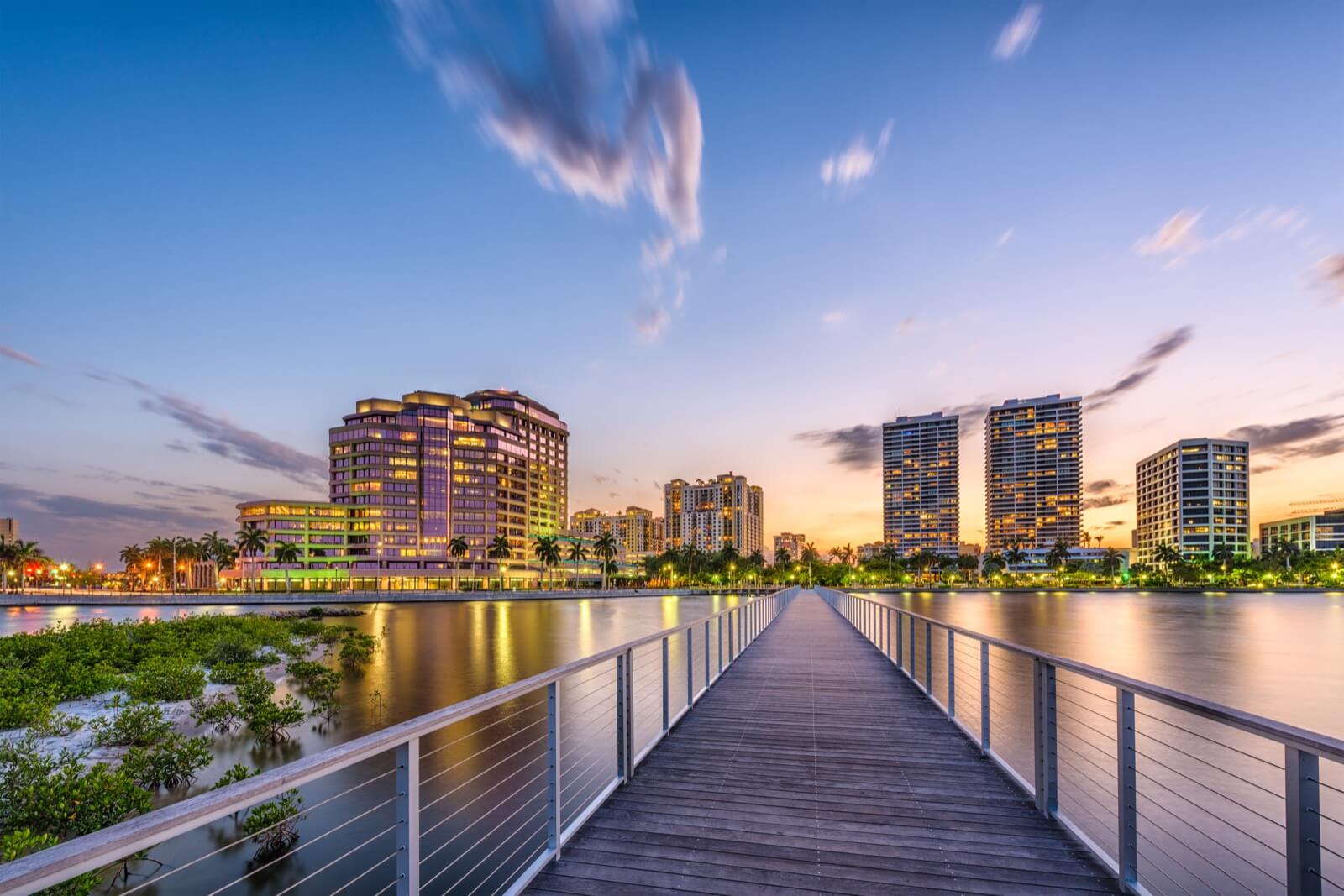 For superior shopping, among other activities, try checking out the Rosemary Square and Clematis Street of West Palm Beach. These are the top 2 destinations for just anything: dining, retail shopping, arts and culture, and educational and community experiences for all age groups. Being a Historic District, Clematis Street has 12 old historic buildings, too, if you might be interested. Finally, bring the entire family for fun and adventures.
Indeed, West Palm Beach streets filled with art, music, and fun exude the lifestyle you want. Talk about the lush palm trees and waterways as your daily picturesque views. If you want to go boating, you can do that and have fun in clear skies. Perhaps, you can also watch the calm, blue waters along. The structures full of color and history will thrill you, but more than that, the warm and friendly people will influence you to stay.
Accessibility is not a concern. There is a fast and easy way to neighboring cities and suburbs, with the Brightline as a traffic-less and convenient mode of transport.
You can see the charm and appeal of West Palm Beach in its beautiful environment, its nature and stunning landmarks, friendly residents, and the different activities for all ages offering heartwarming experiences and lasting memories.
Best Neighborhoods
West Palm Beach offers a family-friendly environment, but you'd be surprised to know that young professionals reside here, too.
What are some of the unique and best neighborhoods here? Let us show you some of them.
• Flamingo Park
Flamingo Park is a neighborhood with its classic houses, several cultural amenities, tree-lined streets, and shopping centers. In addition, the community is accessible to the key highways and the Palm Beach International Airport. Thus, many love the location, especially the young professionals.
Flamingo Park has been designated a historic district. The majority of its buildings of exemplary architecture were built from the 1920s to the 1940s. Some of its houses are classic, too. The dynamic engagement in this neighborhood keeps the distinct vibe intact and alive.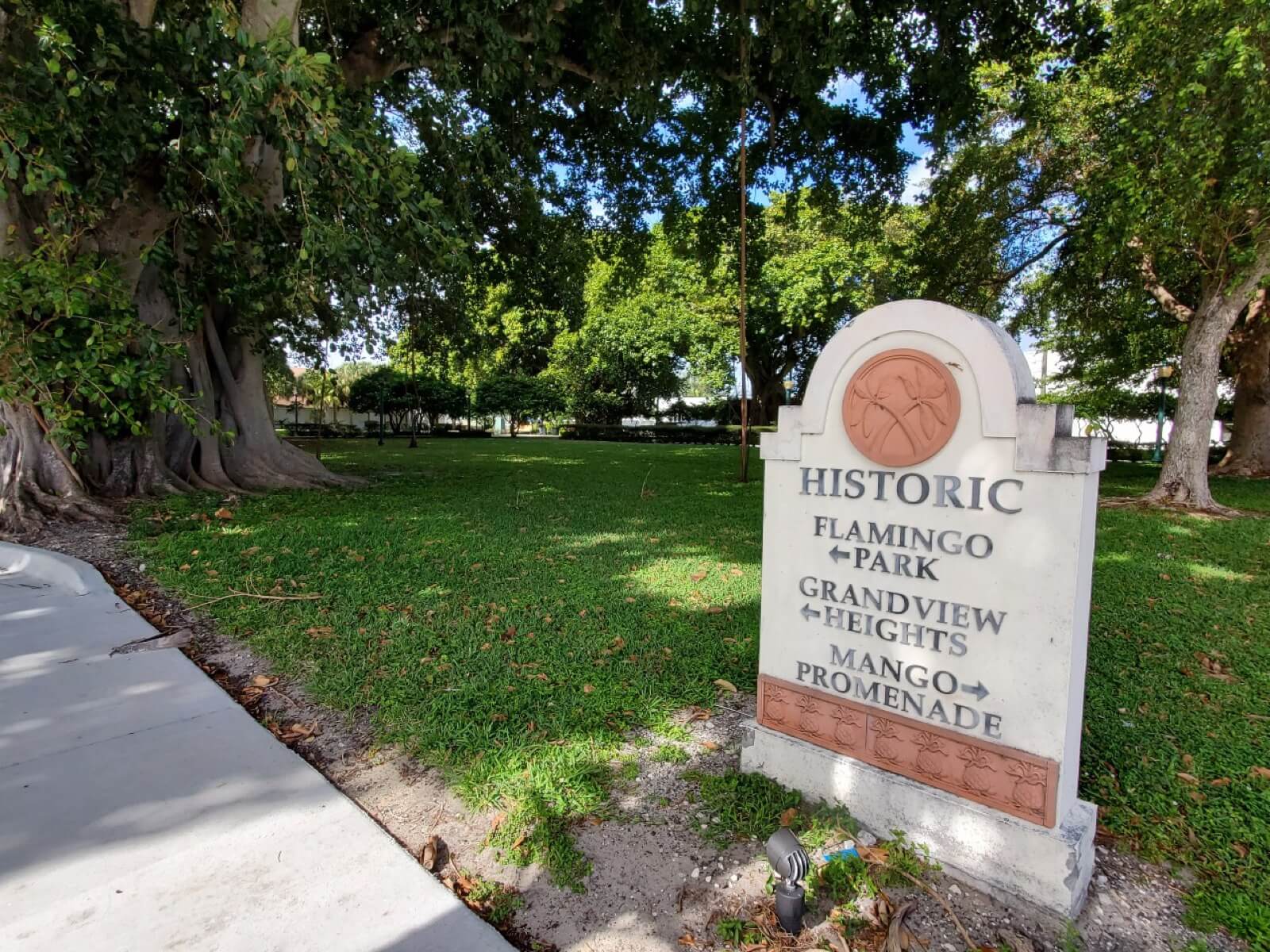 • Rosemary Square (formerly CityPlace)
At the center of West Palm Beach's Downtown is this bustling community called Rosemary Square, which used to be known as CityPlace. It is a predominantly new neighborhood offering residents studio lofts, trendy apartments, and condominium units. There is a European-style town center (imagine this ambiance: beautiful fountains, old-world architecture structures, and sidewalk cafes) boasting of high-end retail shops as well as modern and stylish farm-to-table restaurants --- no wonder this bustling area is popular with young professionals, too. In addition, this place offers entertainment venues like the Harriet Himmel Gilman Theater (a restored 1920s church) and the luxurious Hilton Resort Hotel. Rosemary Square is a walkable neighborhood, too.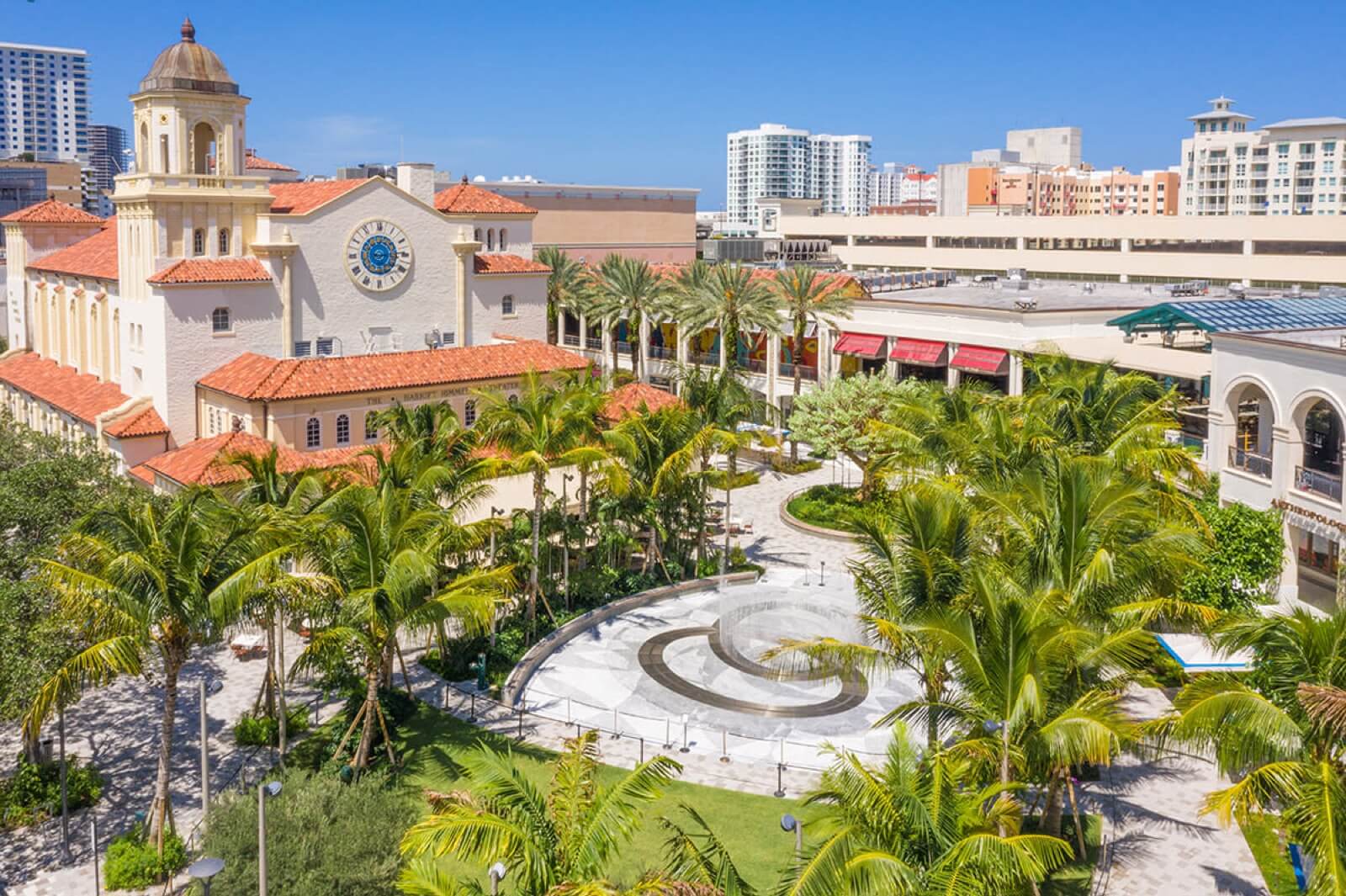 • Downtown
A vibrant and bustling waterfront community, Downtown West Palm Beach offers a tropical rainforest climate. It is close enough to amenities like supermarkets and shopping centers. There are several top-rated schools within the vicinity. One of the highlights residents enjoy here is the skyline where I-95 runs along through the Downtown, and with a water taxi as a mode of public transport – sightseeing is quite an attraction.
The more popular amenities include Palm Beach Air Force Base and the Palm Beach Mall. You can also enjoy the Grandview Public Market for some local vendors' best food hall offerings and some live music and other activities. Finally, there is Clematis Street, the historical heart of Downtown, offering several dining options with unique eating places, some specialty stores, events, and a bit of nightlife.
Downtown West Palm Beach is becoming attractive to young professionals and start-up businesses. It gladly offers convenient access plus an easy, urban lifestyle. Several new housing options include high-rise developments featuring stunning ocean views but are still within walking distance from the action.
• River Walk
Want to enjoy splendid resort living? You will get the lifestyle you wish here at the River Walk community of West Palm Beach. There are also good cafes and restaurants you can visit and enjoy. River Walk is a community within many walkways and footbridges, and lush, shady trees lining the streets. Some types of homes in this neighborhood are villas, townhouses, and single-family homes. Some have extensive lawns with either 1 or 2 car garages. Even more admirable is the full range of modern amenities they offer, such as a town center with a village store, a post office, a gas station, a beauty salon, and some resident concierge services. In addition, you will have the pleasure of heated pools, a tennis pavilion of eight courts, and a fitness center. All modern conveniences are so accessible.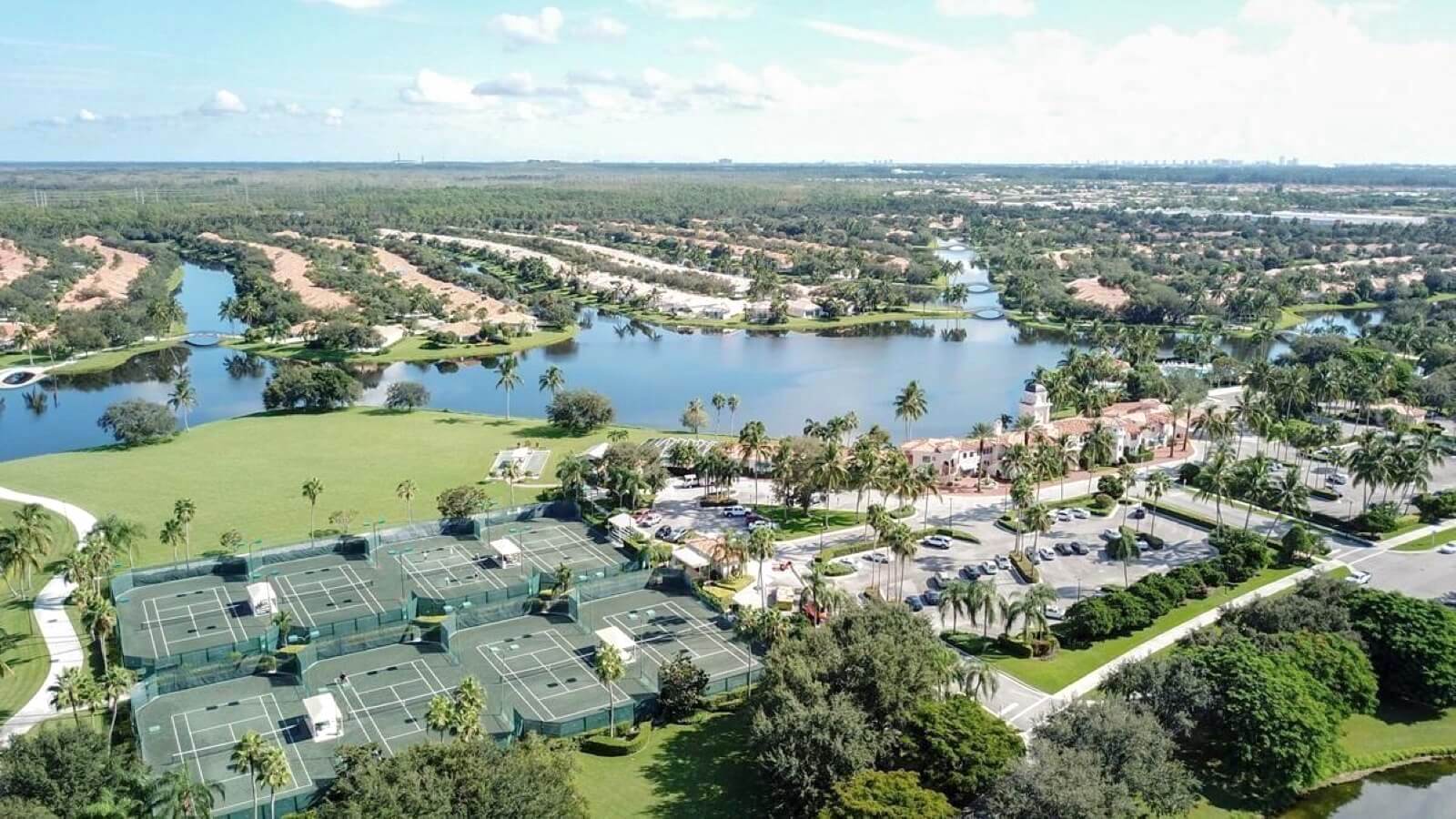 In the West Palm Beach neighborhood, you will find homes in the many districts, within and outside downtown. Just be enthralled as you're greeted with well-maintained streets, classic bungalows, historic Spanish-style homes, tree-lined streets, artsy structures, and more. As you go through the city, expect the more modern and trendier apartments, townhouses, and high-rise condominiums, adding a bright, striking touch to the skyline.
Now that you've seen some of the unique neighborhoods at West Palm Beach and their special attributes, are you interested in living here or owning a second home? Let us help you with that, so kindly
check our listings
for details.