Miami's trendy Fisher Island launched Palazzo del Sol a few years ago. This development was a success. The combination of contemporary-Mediterranean style and architecture was the main element. Add to this is the array of five-star exclusive amenities they offer. There is even a penthouse to the tune of $35 million. That was a real record-breaker. No wonder Palazzo Della Luna of the same company is currently making waves. The setting is still Fisher Island.
Palazzo Della Luna is a 2019 ultra-luxurious property featuring 50 bespoke condo residences. It features three to seven-bedroom floor layouts. Sizes range from 3,724 to 10,194 square feet. The terrace measures from 752 to 9,315 square feet. Miami's renowned architect, Kobi Karp, designed the beautiful property. Acclaimed landscape designer Enzo Enea is also part of the team.
Another property's highlight is the work of the award-winning Champalimaud of New York. This is for their lobby and common areas making a more sophisticated Palazzo Della Luna. Check out the Zen ambiance at the outdoor terrace of the Waterfront Lobby Lounge. There are living walls with water views overlooking South Beach. Plus, bask in the lush landscapes by the master, Enzo Enea.
Worth looking at is the art occupying the lobby and shared spaces. There are different prints of Iran Issa-Khan, a photographer. There are sculptures by Maga Von Hanau, an artist, featured in the Library Lounge of their Italian bar.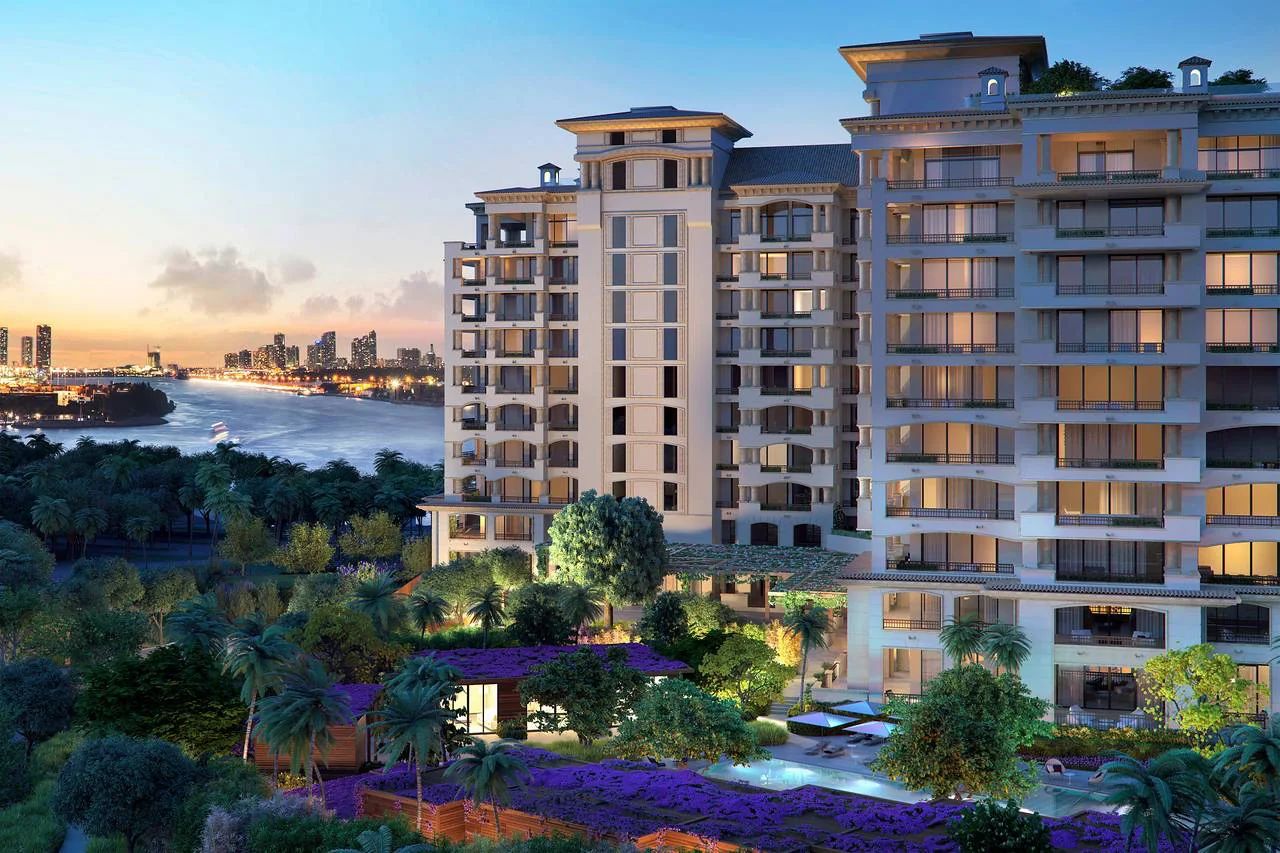 All their units are gorgeous. They come with premier finishes and furnishings. The views are so breathtaking, too. Lanai units have at most 13-foot ceilings, including a private pool. Penthouses have 15-foot ceilings with a private rooftop terrace. This includes a pool and a Viking outdoor summer kitchen. These features are over-the-top.
Indeed, the residents experience the most luxurious amenities ever. Be in awe of a waterfront lobby lounge with an Aperitivo bar (with a butler). Others are a top-of-the-line fitness center, a beauty salon, and a theater. Kids will love the children's playroom called Kidville.
Besides, the 'Central Park' connects Palazzo Della Luna to Palazzo Del Sol. Other amenities include a bocce ball court, tea gardens, croquet lawns, and a yoga lawn. Kindly check the list below for a complete list of the property's unparalleled amenities.
Want to get the spectacular views of where the Atlantic Ocean and Biscayne Bay meet across? Yes, you have this treat due to the expansive terraces of your home. Units have European-styled floors and French gold ceiling coves. The high-end fixtures and furnishings are distinct and elegant.
This home at Palazzo Della Luna is the sanctuary you need for your busy, active lifestyle. It will exude the sophistication you want in your happy, tranquil place. This is the best life in a perfect island community!
Location
The exact location of Palazzo Della Luna is at 6800 Fisher Island Drive. Fisher Island is a small island neighborhood at the southern edge of Miami Beach. It is a private tropical paradise. Bask in the clear blue waters of the calming Biscayne Bay. Fisher Island has its beauty, elegance, and charm. It breathes luxury and exclusivity. Indeed, residing on this island offers the best of everything. Palazzo Della Luna is an option to live and invest among all the properties here. Traveling here means you must do it by boat, ferry, or helicopter. This community, though, has all the modern conveniences. Everything you need is here. It is also very proximate to most of Miami's top attractions and destinations.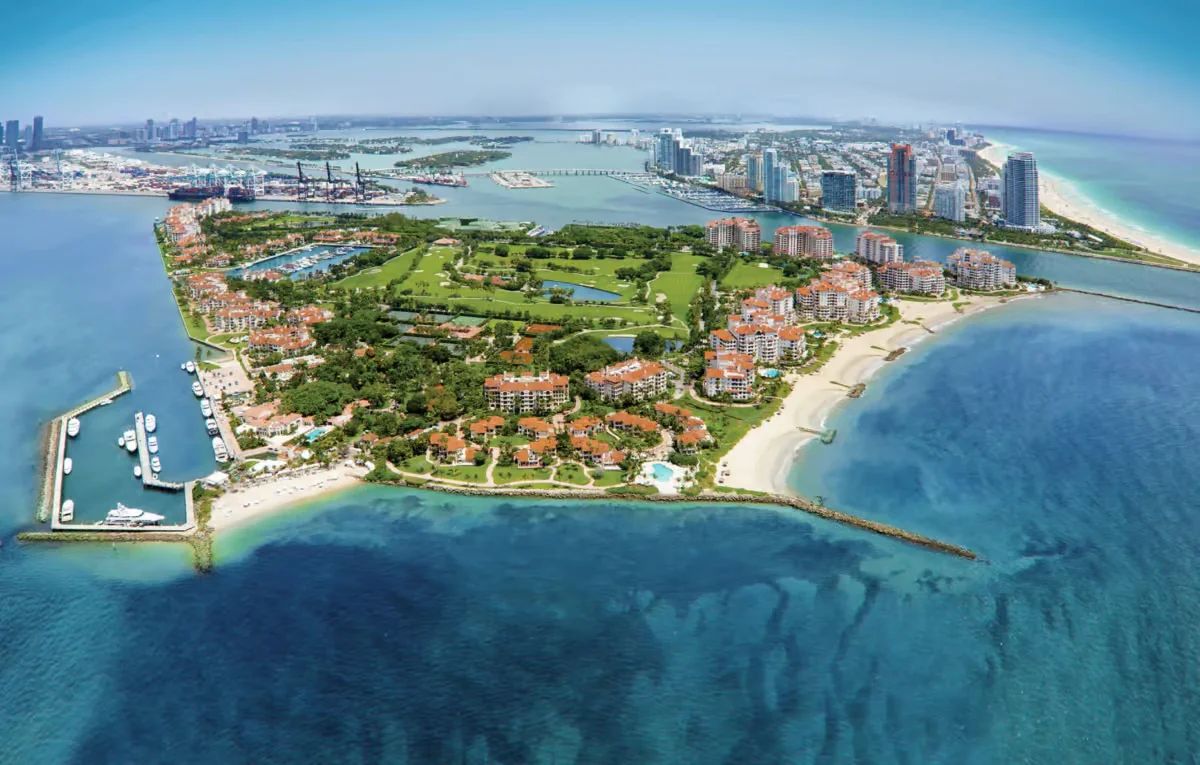 Luxurious Features and Amenities
Imagine exiting a building with the ultimate privacy. How do you like going out at a private exit without seeing any of your co-residents? Impossible? Not at all if you live right in Palazzo Della Luna. Or bask in a service like having a private and lavish Vaporetto. Then, hurry to your favorite restaurant or somewhere you need to go. This is the kind of lifestyle here.
There are several relaxing moments to enjoy here. Explore the Waterfront Lobby Lounge for the Aperitivo Bar with a butler's service. Enjoy an intimate reading lounge. Or sip a latte by the covered outdoor terrace. Pure indulgence!
The kitchens of Palazzo Della Luna are impressive and lavish. Check out the sleek BOFFI kitchens (BOFFI is an iconic Italian brand of home interiors). These kitchens feature Italian countertops with top-of-the-line appliances, Sub-Zero and Miele.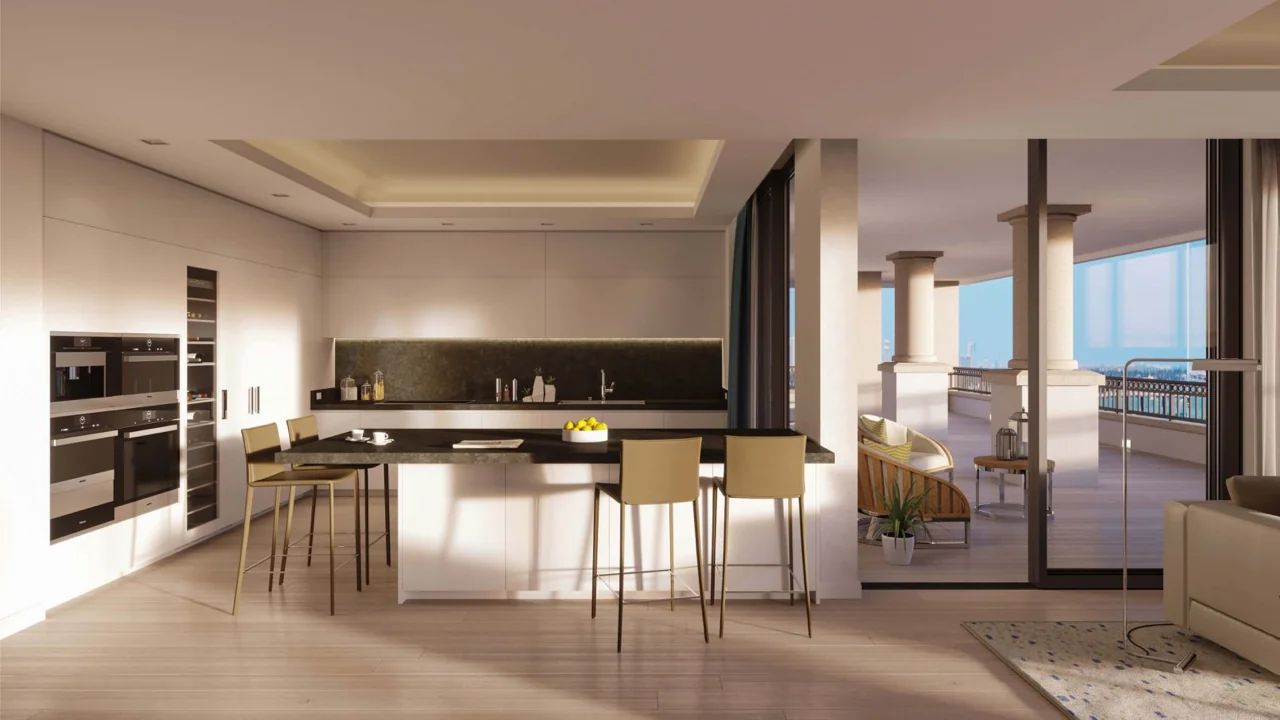 How can you resist the lure of the main bedroom with spectacular corner views of the water and city? There is a guest room with an inviting ambiance and seating nook. The primary bathroom is spa-like, featuring a soaking tub and other luxurious accessories.
Please check the list below for the complete details of all the Unit/Residence Features.
Residents can also access Fisher Island's amenities (on top of Palazzo's list). These amenities include the 9-hole championship golf course and the Beach Club. The world-class tennis center has 18 courts and two marinas with over a hundred slips. There is a 24,000-square-foot fitness center with both indoor and outdoor pools. Plus, the Vanderbilt Mansion that you can use for private events.
When you want the utmost privacy and pleasure, check out Palazzo Della Luna. If you're up for a lifestyle full of luxury and customized services, this property tops it all. Think of the most elegant homes with high-quality furnishings. A Palazzo Della Luna home is ready if you want to move in fast. No more renovations you have to contend with. There are available furnished models that will meet your preferences. We can help you with the step-by-step process of owning that beautiful unit. Check us out at BrokerOne for more details.