How would you like to enjoy a morning walk on the coastline? Then, head off to your favorite restaurant by dusk for a fancy dinner. Or splurge and go shopping? Finally, end the night with your cool drinks at that cozy nightspot later. Whatever you wish, it is a simple everyday treat you can always have. If you live around Miami Beach, this is a regular thing you can always do.
There is a gem right in the heart of the famous millionaire's row of Miami Beach. This is the 5600 Condominium. It is a 14-story building in an expansive condo neighborhood. The location is one of the most sought-after. It is a few minutes away from the trendy South Beach. Of course, you can always go to the nearby Bal Harbor Shops if you want exclusive and luxurious shopping. Modern conveniences like grocery stores, cafes, and restaurants are all nearby.
The 5600 Condominium is modern and offers a comfortable lifestyle. A single unit can be for young professionals or business executives. A more spacious unit can be for big families. It features one, two, or three bedrooms with various floor plans. Those who want city life with an active and fun neighborhood will love these residences.
Miami Beach, as its setting, is like a sanctuary in your backyard. There are available boat docks with direct access to the bay and ocean. So, first, see the stunning beaches on one side and the Atlantic Ocean. Then, explore Biscayne Bay on the other side. These views are both breathtaking and unbeatable.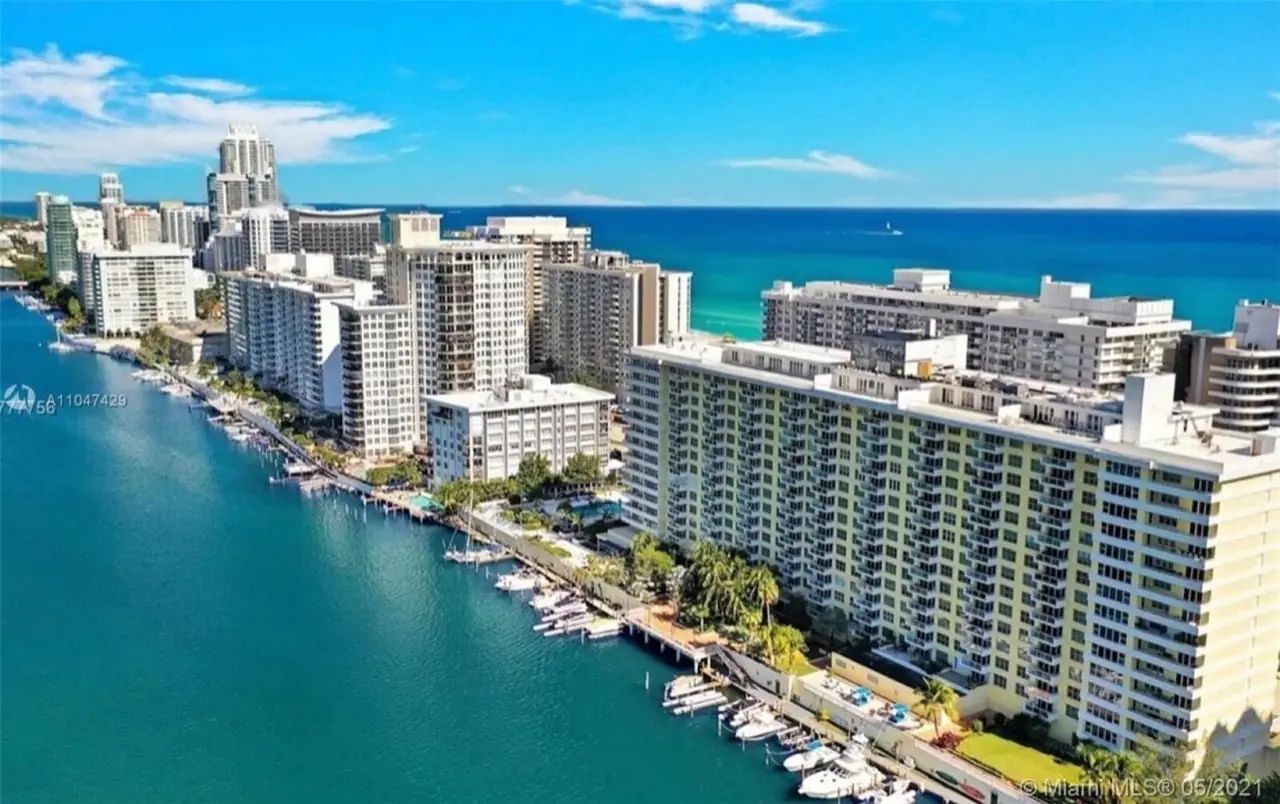 Expect a dynamic, fun lifestyle while you're here at 5600 Condominium. You can own a warm, beautiful, and comfortable unit. Take time to navigate your surroundings. Enjoy leisure activities in many ways. Bond with your family. Make precious lifetime memories. This neighborhood is worth anyone's lifetime dream.
Location
The exact location of 5600 Collins Condominium is at the Mid Beach or millionaire's row area of Miami Beach. You guessed it – it is at 5600 Collins Avenue. This property is mere steps away from the Atlantic Ocean. The renowned South Beach is nearby.
Miami Beach is rich in culture and history. There is an 18-hole golf course for golf enthusiasts with Arthur Hills as the designer. There are many beach clubs to explore. Check out some playgrounds and sports courts, too.
This property is in the middle of the Atlantic Ocean and Indian Creek Island. The ocean is accessible. Enjoy boating from the docks of Indian Creek Island. Those who love the water and enjoy the many water adventures will find this an ideal place for a home. Indeed, a luxurious waterfront lifestyle awaits you here.
Superior Features and Amenities
5600 Condominium is a full-service property. There are 24x7 security, concierge, and valet parking services. The concierge group handles all your travel arrangements. They can make reservations for you among the many world-class restaurants around Brickell. They will be happy to manage ticket bookings for events, too. Each unit has one assigned parking space.
Every unit at 5600 Condominium comes with elegant hardwood and tile flooring. The renovated kitchens are open with modern, stainless-steel appliances. The bedrooms have well-designed touches providing a relaxing ambiance.
The units at 5600 Condominium have spectacular water views due to spacious balconies. Besides, the 17th floor has fantastic views of Collins Avenue and the beach.
Among other amenities, the 5600 Condominium offers a swimming pool. Plus, there is a spa with private rooms. You can also avail of house maintenance and housekeeping services. This takes off worries from you.
Please check the complete list of amenities below.
If you need a home you want to own or share with loved ones, get a unit at 5600 Condominium. It is a dream home with superior amenities in a great location. At BrokerOne, we will assist you in making that dream a reality.