Are you looking for a different expansive living space in Miami Beach? Check no further.
One unique building, Monad Terrace, sets a new trend along the properties in South Beach. Why? Because it is the very first condominium elevated above the updated flood and sea levels. This building rises above 11.5 feet. It is a practical solution to one of Miami's most persistent construction challenges. This new condo's developer is JDS Development Group. The designer for interiors and landscapes is the award-winning architect Jean Nouvel.
What is extraordinary about Monad Terrace? It features two beautiful condo towers that are seamless and connected. The two towers have 59 fully-furnished residences. The North tower stands a 7-story high with six units. The Southeast Tower rises 13 stories with fifty-three residences. The units' sizes range from 1,453 to 4,863 square feet. All have floor-to-ceiling windows. These windows let in plenty of light. The homes have 2-5 bedrooms.
Monad Terrace also features four incomparable penthouses. Each penthouse has a private elevator. This also includes master suites and private rooftops with hot tubs. Besides, they offer summer kitchen areas and pools measuring 78 feet long. Enjoy the day-to-day breathtaking views of Biscayne Bay and the Atlantic Ocean.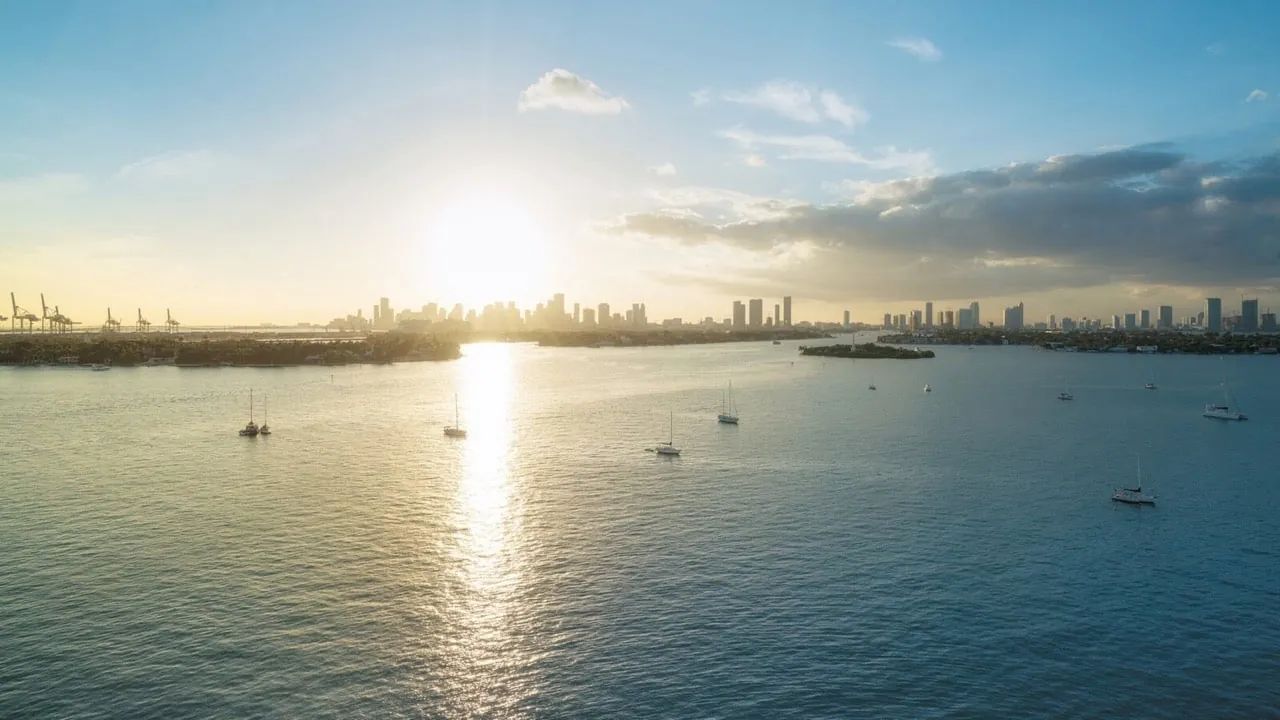 The building's design looks like a reflection of the sun on the water. The fifty-nine designed waterfront residences are all within a sparkling lagoon. It provides wide outdoor spaces. The place is bursting with climbing gardens of plants and blooms. These greens on both the North and South facades offer shade and privacy.
What's more? A honeycomb sawtooth façade captures and reflects the light coming into it. The light evokes picturesque views, too.
As you enter, a magnificent lobby awaits. It has a double-height canopy of reflective interlayered panels. This includes light-filtered foliage screens, too. You will be in awe at the framed lobby views of the bay and lagoon. The central lagoon features sun decks, an infinity edge, and aquatic plants. Besides, lush landscapes and climbing gardens fill the place for exclusivity. These aesthetic features are all stunning!
A fitness center, a spa, and a 116-foot bayfront swimming pool are a few of the finest amenities. You can check the complete list of these amenities below.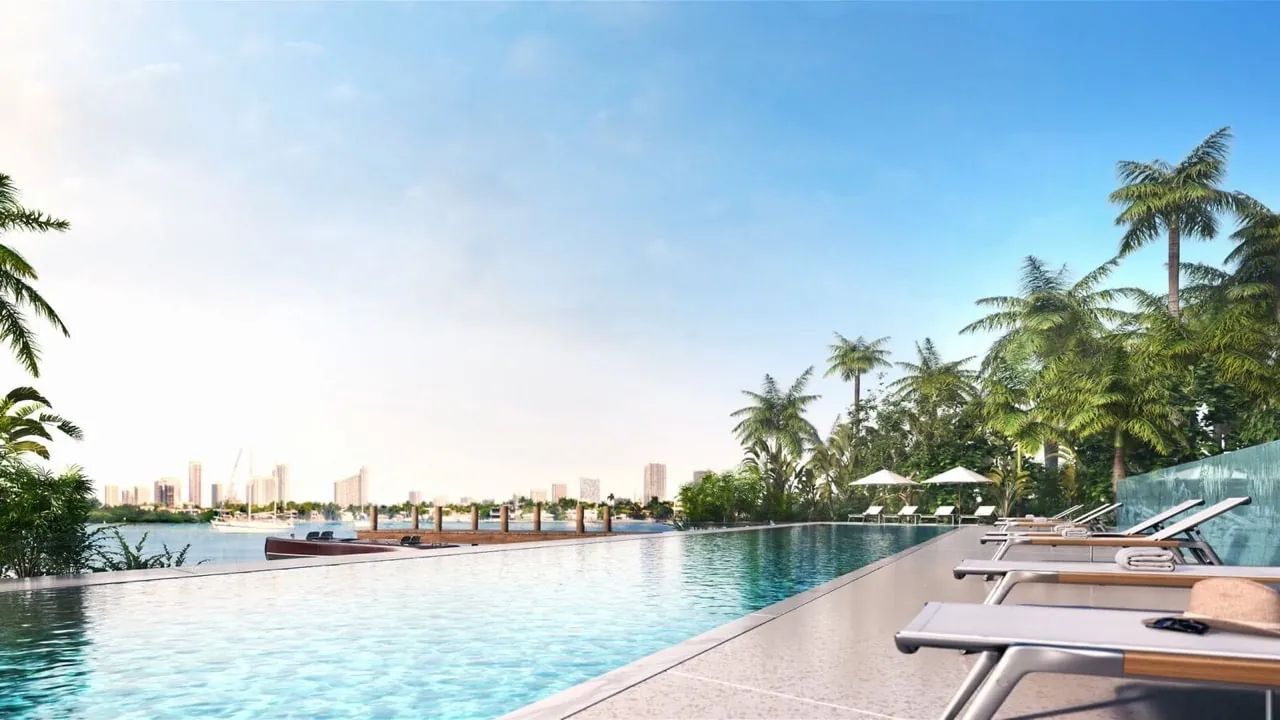 Location
You can find Monad Terrace in the sought-after western shore part of Miami Beach. It is one of the only beautiful luxury residences on this island side.
This community is the best waterfront living in South Beach. Monad Terrace offers a quiet, exclusive neighborhood. This bay side of South Beach offers a pretty relaxing ambiance. It is a neighborhood many would want. So, take advantage of the most popular places here. Be it for entertainment, dining, wellness, and nightlife in Miami Beach. It is quite a distance away, though. But there's an eclectic mix of modern conveniences around. Plus, there are various leisure activities nearby.
Monad Terrace is close to Flamingo Park Baseball Center. What delightful news for sports fans! The property is a few minutes only from other places of interest. The expansive Flamingo Park and the Flamingo Park Pool are spots you should enjoy the most.
Luxurious Features & Amenities
You will have a seamless indoor and outdoor living experience at Monad Terrace. Elevator access is private or semi-private. There are custom flush doors. All units have custom wood flooring. They have expansive outdoor living rooms. These residences are beautiful as they showcase climbing gardens and picturesque views. The garden in the unit offers its residents shade and privacy. Some units have reflecting pools on their terraces.
Each elegant unit offers spacious gourmet kitchens. They come with natural stone flooring, custom cabinetry, and Calacatta-marble countertops. Besides, these kitchens have premium Gaggenau appliances. They also feature wine coolers and custom-marble wine racks.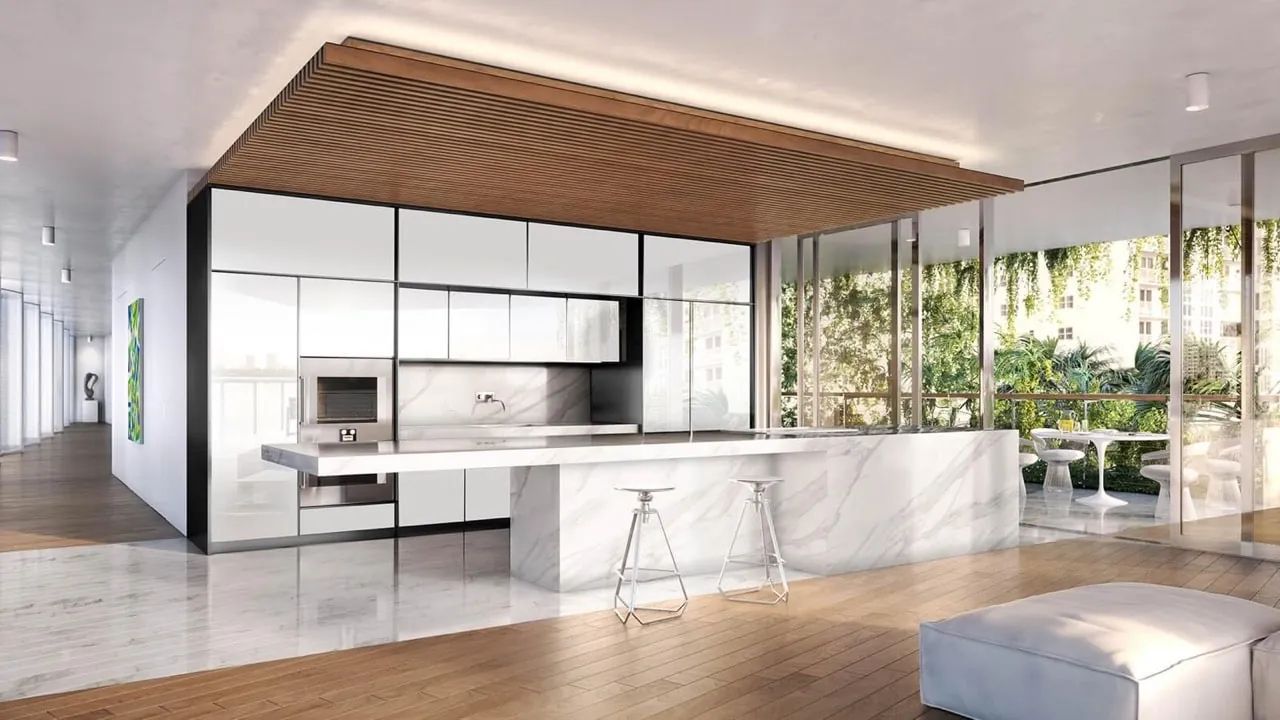 The master bathrooms are spa-like. They offer steam showers. Plus, they feature marble tiles, custom cabinetry, and his and her vanities. The soaking tubs are free-standing. Some units have bay-view tubs.
Indeed, Monad Terrace is the best in interiors, landscapes, and amenities. It is a cutting-edge property too good to resist as a home. Environment-friendly. A place of comfort and reflection. A balanced life. A lively and luxurious lifestyle. A distinct, unique sanctuary for you and your loved ones.
Let us know if you're interested in owning a Monad Terrace property. Go for one of those 59 exquisite residences. At BrokerOne, we will assist you in every way to make it a reality.