For different seasons of life, people need many benefits from their homes. Our needs change as the years go by, and not all homes will support this change with us. Over one's lifetime, the size of living spaces you need may shift, as your budget can increase or decrease, and your preferred location or neighborhood may vary. At some point, most people downsize, especially the empty-nesters and retirees. What was once the perfect home for you and your family may have become too difficult to manage and maintain, especially in your senior years.

There are numerous benefits of downsizing. First, it is a fantastic way to open the next journey of your life. Leaving home filled with precious memories with loved ones indeed is a heartbreaker. But if your current home has brought in more worry than comfort and joy in recent years, then now maybe is the right time.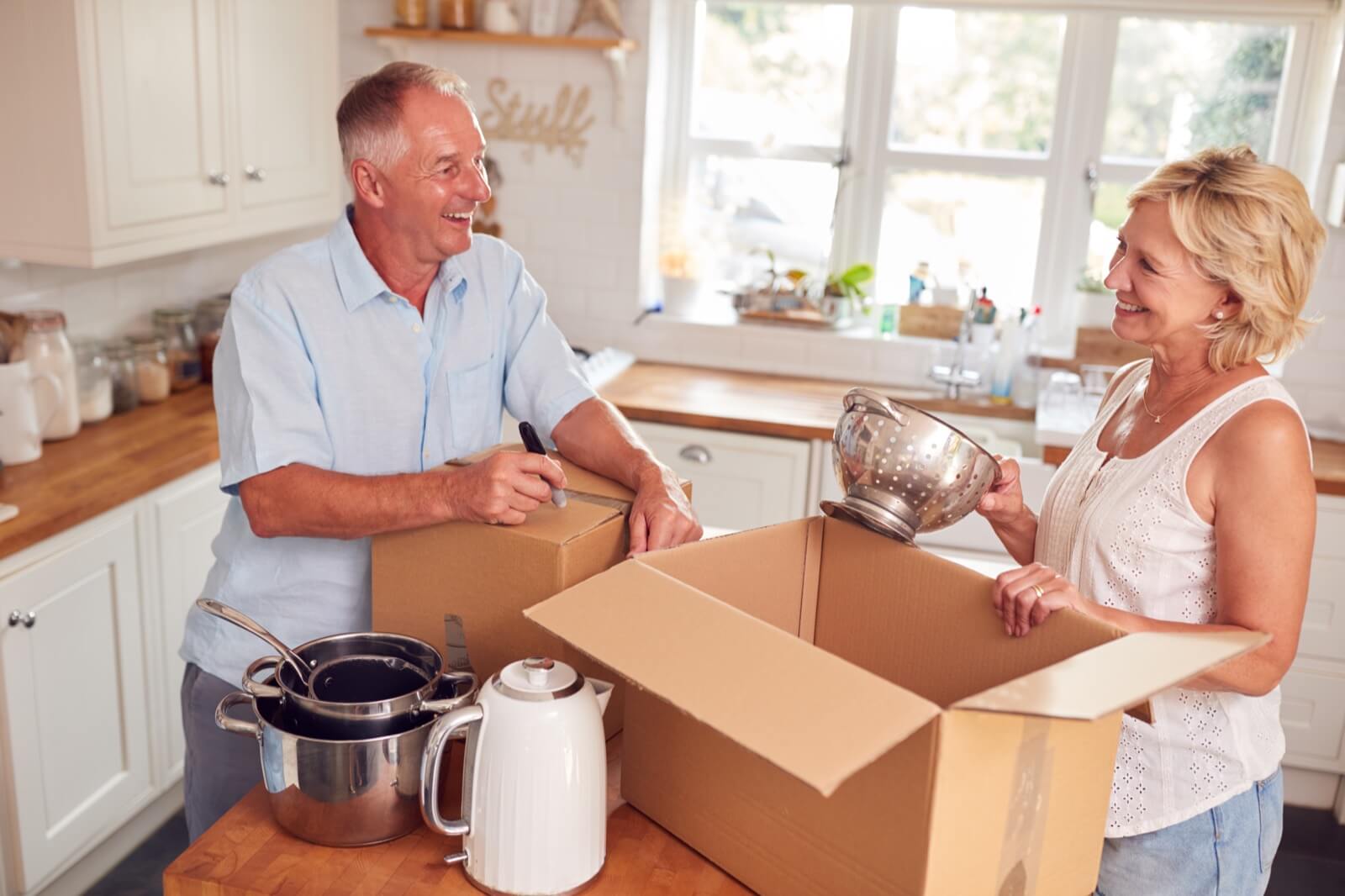 What is Downsizing? Why should you downsize?
Now, what does downsizing exactly mean? Downsizing in real estate means moving from a bigger home into something more manageable. It can refer to a home with lesser square footage or less land. It can also mean a house without a 2nd level or one with fewer bedrooms.
Downsizing is most common for demographics known as empty nesters – people who are still living in the homes they raised their children but who are now married or living separately from them. With no need for several bedrooms, a big yard, or school proximity, these homeowners usually transition to a better home, reflecting the next phase of their lives. A house that fits their current lifestyle suitably.
Whether you're an empty nester, a recent retiree, or about to retire, or maybe you have another reason to consider moving from your home now, the all-important question is, "Should you downsize your house?"
Below are some of the signs that tell you it's time to put your house on the market and downsize. Read on.
1. You have monthly housing expenses over 30%.
The rule of thumb is to allocate 30% of your monthly household budget for expenses. This percentage covers utilities, housing repairs and maintenance, insurance, mortgage payment, and property taxes.
The 30% is not just a random number. Based on the U.S. National Housing Act of 1937, this 30% is the government's housing affordability standard. Once you exceed your household expenses by 30% and more of your income, it is considered a "financial burden."
If you're still part of the workforce, these housing expenses might suit quickly within your monthly budget. But once you become a retiree, it can suddenly force you to go into this "financially burdened" group.
It's inevitable as housing expenses become a burden as age increases. Housing costs continually rise while income diminishes in retirement. One study revealed that 64% of retirees usually downsize and switch to a more sizable home to cut their housing expenses. An ideal way to lower your monthly housing costs is to move to a smaller, compact living space. A smaller home means minor housing expenses monthly.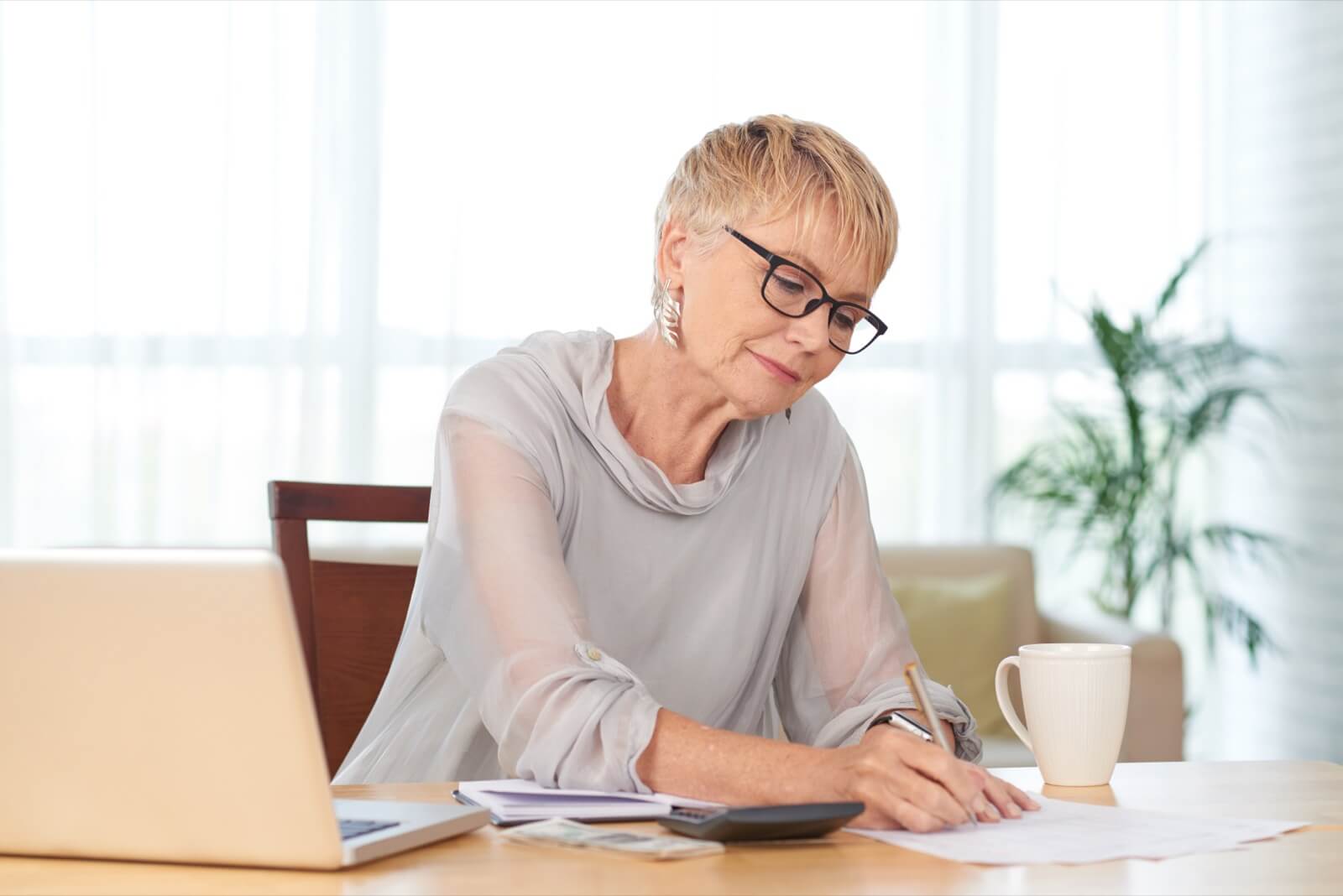 2. It becomes challenging to maintain the house.
We hold our homes dearly because of the good times and love shared with our family (such as the patio where you gather on Sunday afternoons or the breakfast nook in the kitchen where you chat with family over a cup of coffee in the mornings). But unfortunately, these memories usually keep us in our homes longer than we should.
We must think of our health and financial stability, so we need to let go. If you've reached that point where doing the chores becomes difficult or impossible for you, downsizing and transferring to a smaller home is the best option.
Home chores such as vacuuming a two-story home, cleaning the yard, or gardening become more burdensome as we get older. In addition, limited mobility can restrict us from our homes' general maintenance and upkeep. A benefit of downsizing one's home is that you can live in a property where you need not worry about these tasks. A good example is transferring to a small condominium unit where cleaning is easier and faster. Or, an option is to avail of house cleaning services that you can pay at minimal fees.
It's ideal to decide to downsize sooner, lest you'd be sorry later. You will be spending more on property taxes and homeowners' insurance for more years than you should. Plus, once chores begin to pile up, which can affect the overall condition of your home, then its property value may decrease when the time comes for you to sell it. The delayed maintenance might cost you more if you delay longer to repair things at home, like broken windows, or replace something like a worn-out air conditioner.
3. Your current monthly budget leaves little cash to spare for savings and leisure.
Over the years, retirement has considerably changed its meaning. Now, the retirees maintain an active lifestyle which includes exercise or wellness, hobbies, and other pursuits like continuing education. So, we know that all these entail costs. How would you wish to spend your time? Take painting lessons, join a gym, or enroll in a short culinary course? Now maybe is the ideal time to downsize so you can free up some money to spend on these endeavors and more. In addition, you may see yourself as a globetrotting traveler going to all the places on your bucket list. Now is the time to explore and enjoy new adventures. Whatever else you might have planned, it will cost money. How will you spend on your other activities if you're already spending too much on housing expenses?
4. Your home and neighborhood do not fit your age and lifestyle anymore.
Gone is the time when your kids were fighting over pillows in their bedrooms, or all your bathrooms were full at the same time. These were instances when your big home felt too cramped to handle all the commotion in your house. But now, most of the bedrooms may be full of storage and not in use, and the family room has been secluded. Now that you're just using a couple of rooms, primarily the main bedroom and its bath, with the kitchen, it seems unreasonable to pay for all the utilities for the rooms you don't use.
The size is just one portion of the "non-functional" features that your home now might have.
Other home features may no longer fit your age and lifestyle. Some of these features include the flight of stairs to your bedroom on the 2nd level, strict landscaping upkeep, or maybe narrow doorways that could be potential safety hazards. Suppose these home features have become hindrances to you. In that case, it is time for you to move to a safer home layout—a home designed for more convenience and accessibility to avoid injuries. Of course, you can always make home improvements for comfort, but this will entail additional expenses.
The same is true if you lived in a neighborhood apt for your lifestyle before. That's why you have lived in your present home for several years. It could be a suburban community to escape city living. But, on the other hand, perhaps you moved to a townhouse in the city for a more convenient commute to your work and usual errands. The neighborhood then was just fine when you were still younger or working but may no longer be appropriate to your lifestyle now.
Transferring to a smaller home can get you started with downsizing. In addition, this move can considerably free up your time for house cleaning and maintenance, allowing you to rest more, spend time with family and friends, and engage in various leisure activities.
Include other factors like the weather in the area, as snow can be risky for anyone at any age, more so in the senior years.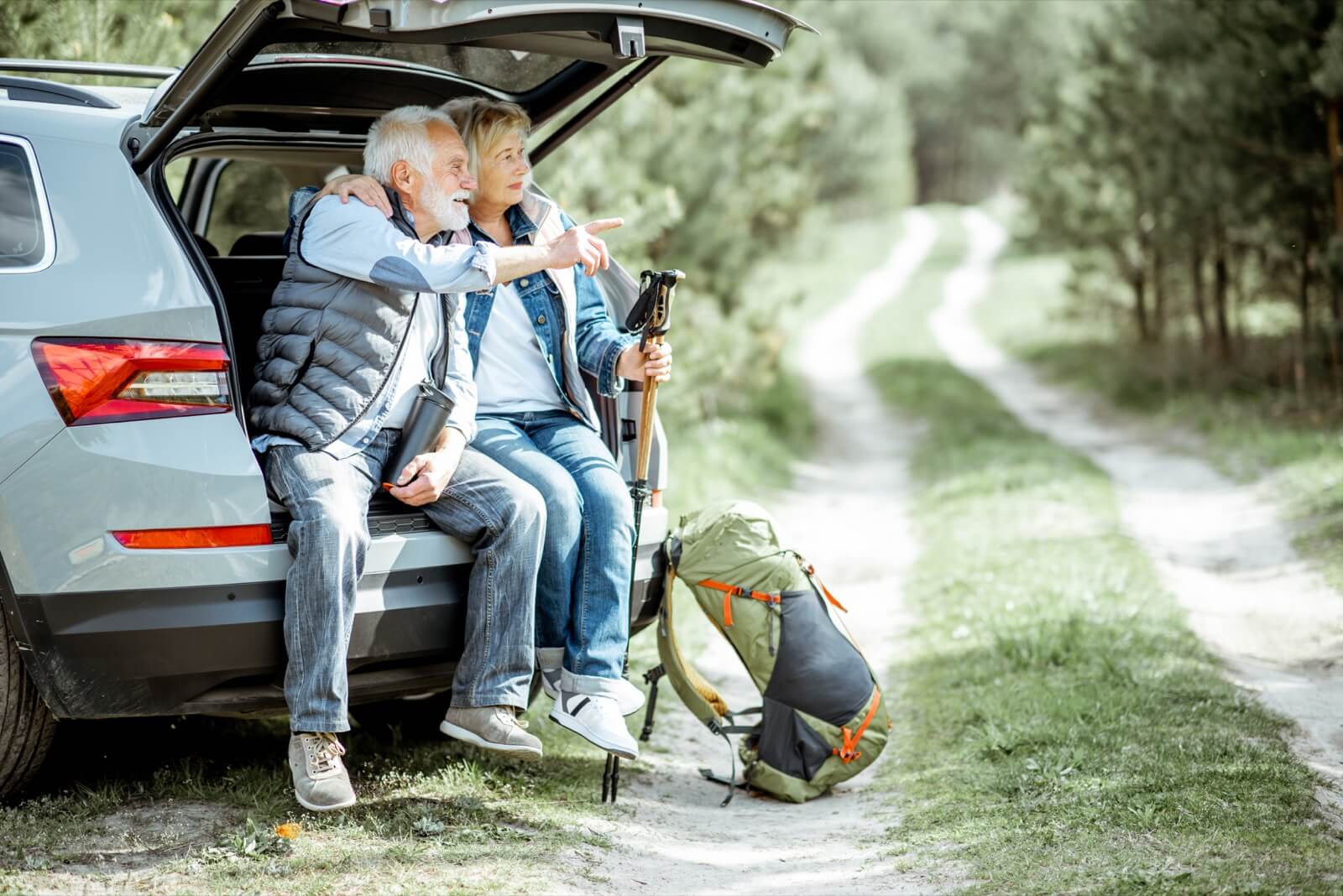 5. You have the option to live anywhere.
But the beauty of retirement is that you're no longer tied to one location and let your work decide where you want to live. You have the option to live anywhere you want. It gives you the chance to look across the country's housing market with the lowest property taxes, sales taxes, utilities, etc.
Some want the convenience of living nearby their family, i.e., children and grandchildren. Couples who do not share this idea or do not have kids mostly want to live in their dream homes. The location is anywhere near a beach or a golf course. Some would prefer any suburb with warm weather all year round.
Rich Schulhoff, the CEO of Brooklyn MLS (a New York real estate listing service), disclosed this, "Some Baby Boomers sell, but others buy vacation homes. But they're downsizing, for the most part." "While a trend is this: among all the places, South Carolina and Florida are attracting lots of Baby Boomers." (Baby Boomers are the generation born between 1946 to 1964).
Florida has all of the top 10 most well-liked markets for home search for seniors. This result comes as no surprise at all. The areas that are popular with the homebuyers are all near the beaches. In 2020, the top 2 cities which saw a tremendous increase in the market's view shares were: Naples and Miami, both in Florida. Check the full article here at Forbes Advisor: Where Baby Boomers are Moving.
6. It will help if you turn home equity into income.
Is your savings sufficient to keep up with the lifestyle you want after retirement? Regrettably, survey findings show that only 33% of retirees are confident they have adequate funds for a comfortable life in their retirement years. If not, you may depend on your present home equity as retirement income. You can augment your lifestyle during retirement while translating the home equity into a steady income flow that will outlast. If you downsize your home, it'll save you money down the road. It helps if you can consult a competent and experienced professional to look after you while you downsize. Discuss and work with an agent to assist in selling your old/present home for the most amount of money. Ensure the home you're moving into is affordable enough to provide good investment equity. Thus, you are now free to check around various states, cities and suburbs, and neighborhoods with all the lowest costs: property taxes, sales taxes, utilities, etc.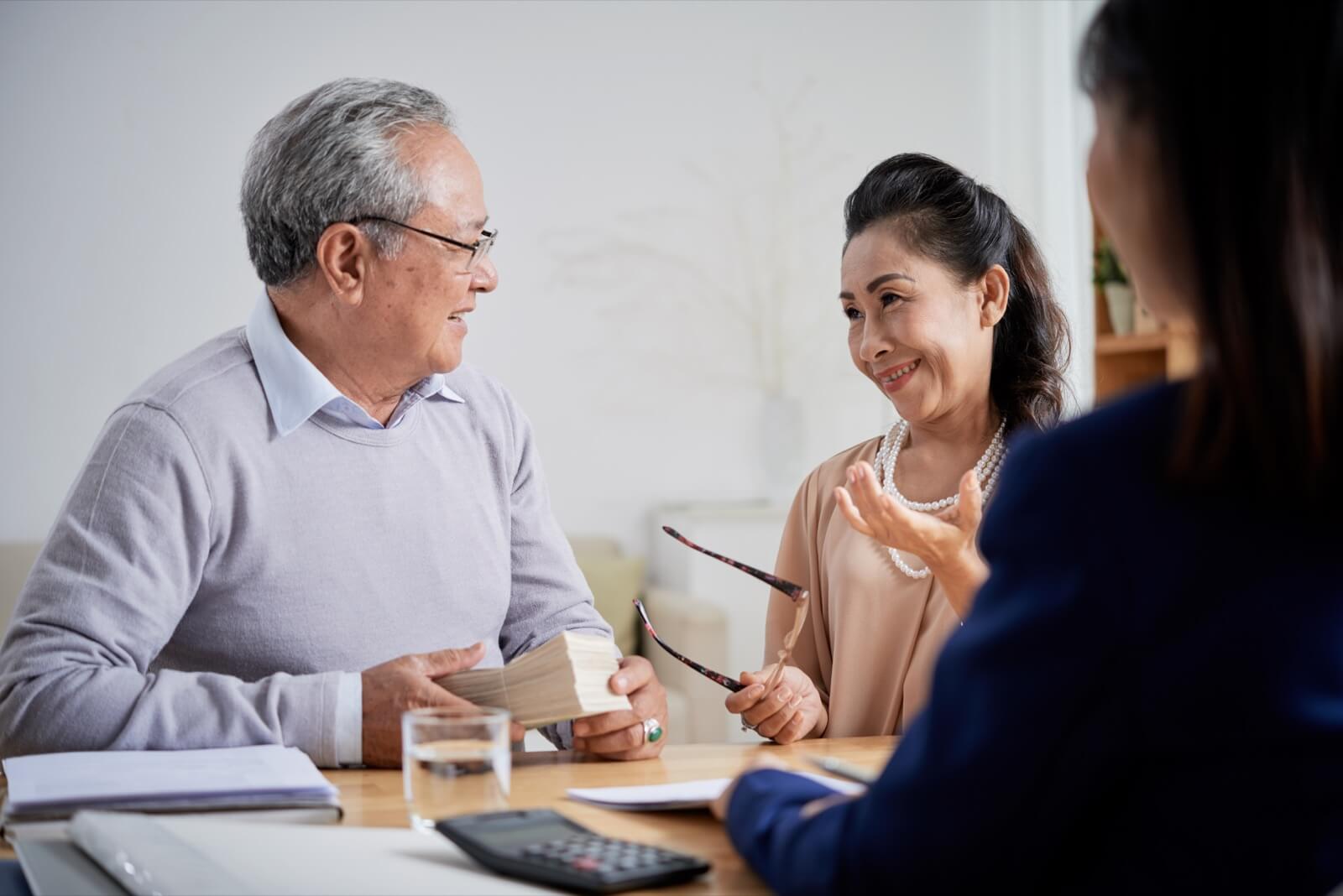 It is a tough decision to downsize your home. But the trickier part is when choosing the perfect time to downsize. However, playing your cards well means moving to an inexpensive house that would probably save you money. In addition, it can also make money for you.
Choosing to delay downsizing by a few more years can spell a huge difference: it could mean the loss of thousands of dollars or the health and mobility challenges so that moving will be more demanding.
Once you have decided to downsize, the next question to tackle is "When?"
If any of these six signs to downsize we've enumerated caught your attention, it's time to move on, and never hesitate to go for your dream home.
For your home goals – if you are selling your current home, we can help you connect to the right buyers. However, if you're looking for a dream home in Miami, we at
Broker One
can assist you. Whether it's a single-family home, condominium, or townhouse – we have the best properties to meet your needs.