Miami (and Miami Beach) is one of the world's best places to enjoy exciting nightlife. As soon as the sun sets, expect the stars to come out and a new world unfolds. So how would you like to celebrate those starry-lit nights?
Whether you go and listen to some jazz music
Downtown
, dance to the salsa in Little Havana, or perhaps, unwind in an artsy cocktail bar in
Wynwood
– everything will be a sure blast under the moonlight.
Tap into your late-night energies and find wide-ranging diverse nightlife options, themes, and vibes.
For a start, we have a list of some trendy bars you can explore and have an unbeatable experience.
Each one is unique, so whichever you prefer is a great choice.
1. Time Out Market Bar
Address: 1601 Drexel Avenue, Miami Beach
Instagram: @timeoutmarketmiami
Open:
Sunday to Thursday, 11:00 AM-10:00 PM
Friday and Saturday, 11:00 AM-11:00 PM
Time Out Market Miami offers all the food and drinks you want under one roof. They also host diverse cultural events like special parties, salsa nights, art installations, and more with world-class DJs. If you have a small or big group event, you may want to book it here, and a private area will be reserved just for you.
Time Out Market's in-house mixologists also showcase their best cocktails with a creative menu filled with tropical favorites, slushies, and milkshakes. Yes, these people are bringing their A-game here.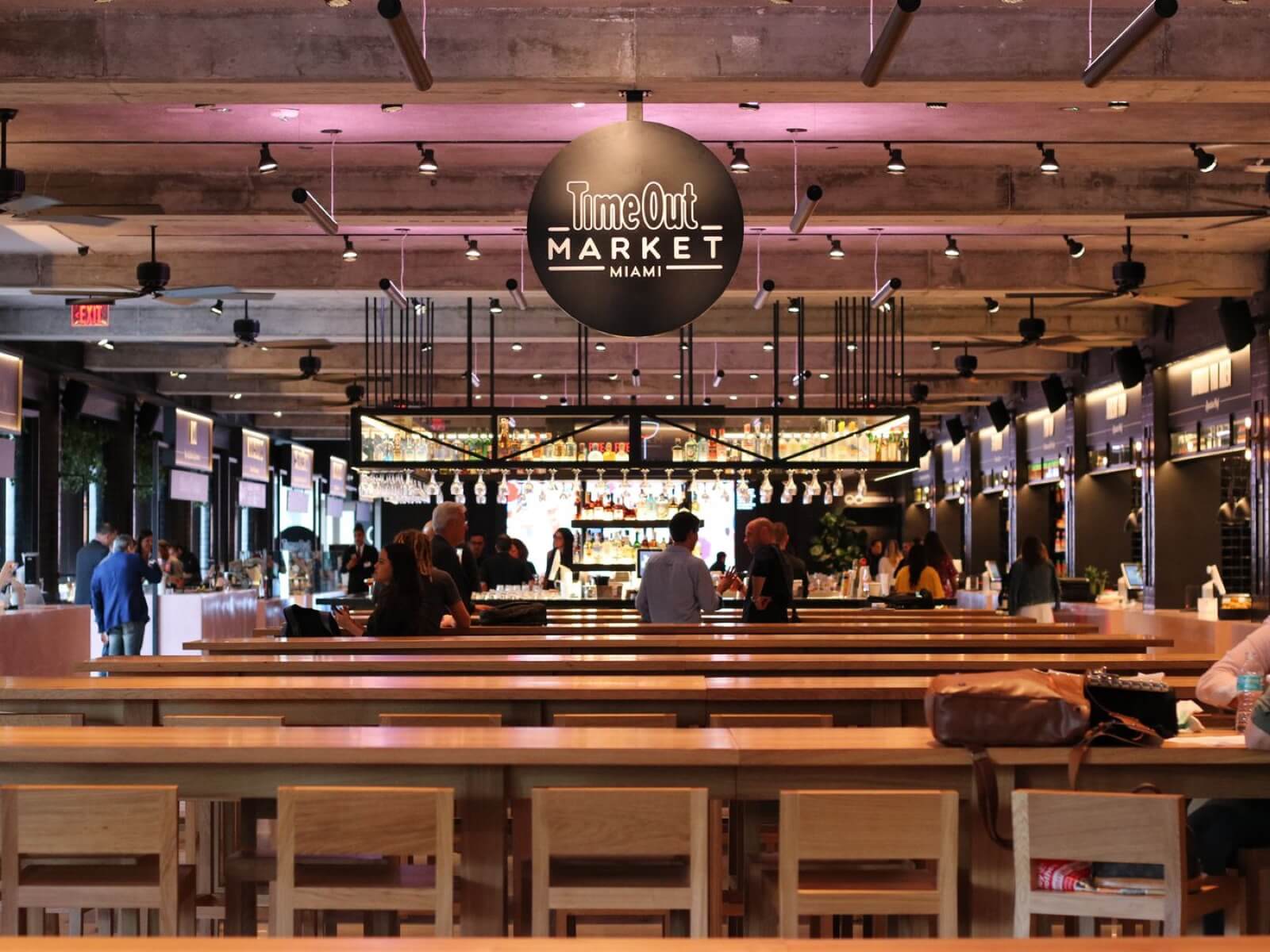 2. Gramps
Address: 176 NW 24th St, Miami, FL
Instagram: @grampswynwood
Open:
Mon, Tues, Thurs, Sun: 12:00 PM-1:00 AM (next day)
Wed, Fri, Sat: 12:00 PM-3:00 AM (next day)
Gramps is one of the niftiest bars in the artsy Wynwood District that promises fun. It offers cold beer, cocktails, and happy hours with delectable food and snacks. Have the tastiest NY-style pizza in the dark or other fantastic flavors via the Pizza Topical's walk-up window. Gramps is a quintessential weekly spot where you will find killer DJs, music, bingo, and trivia. Or perhaps, enjoy the drag show every Thursday. Be in for live concerts, too, on other nights.
Gramps offers extensive and pretty patio and deck areas with the most charming decorated benches. Both indoor and outdoor décor are beautiful. The cocktail menu is excellent, and they mix fruit juices and syrups in their selections. So for good vibes, look for Gramps whenever you're nearby the Wynwood area for a chill night.
Gramps has a first-come, first-served seating bar, so stop by early.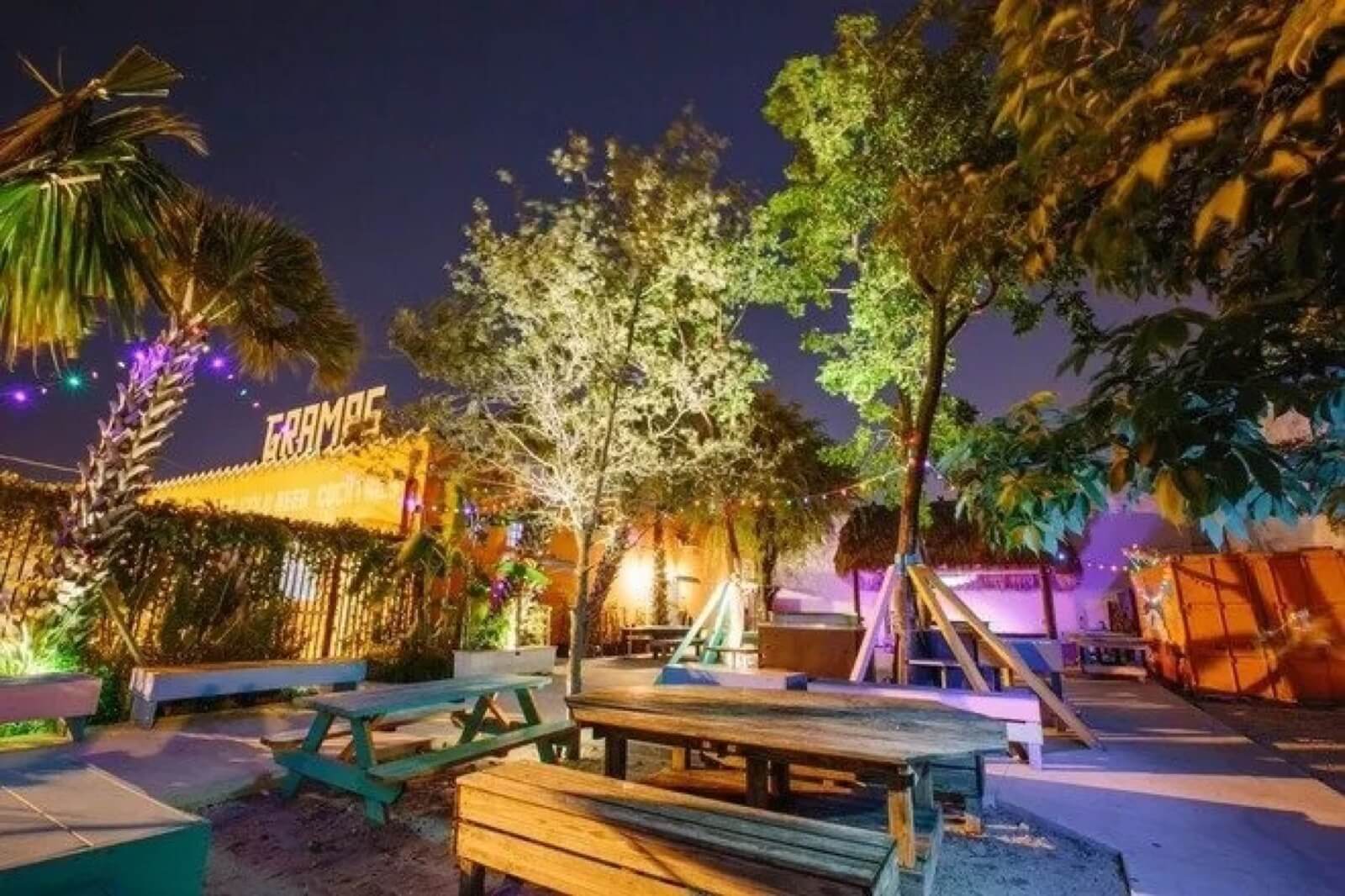 3. Le Chat Noir
Address: 2 S Miami Ave, Miami
Instagram: @lechatnoirsalis
Open:
Happy Hour: Weekdays 3:00 PM-7:00 PM
Tues, Wed, Thurs - up to midnight with live music at 9 PM
Friday and Saturday – 6:00 PM to 2:00 AM (next day)
Sunday Music Series - 9:00 PM
Miami is not known for basement bars and jazz, but let Le Chat Noir change that. This place is such a remarkable venue for Miami nightlife away from the pretty expensive bottle service and quite irritating DJs. If you want to experience what jazz is about, this is the place for you. Appreciate the music. They also offer an excellent wine selection- a splendid Downtown spot for those who like live jazz and wine in a dark little basement. Indeed, a hidden gem in Miami!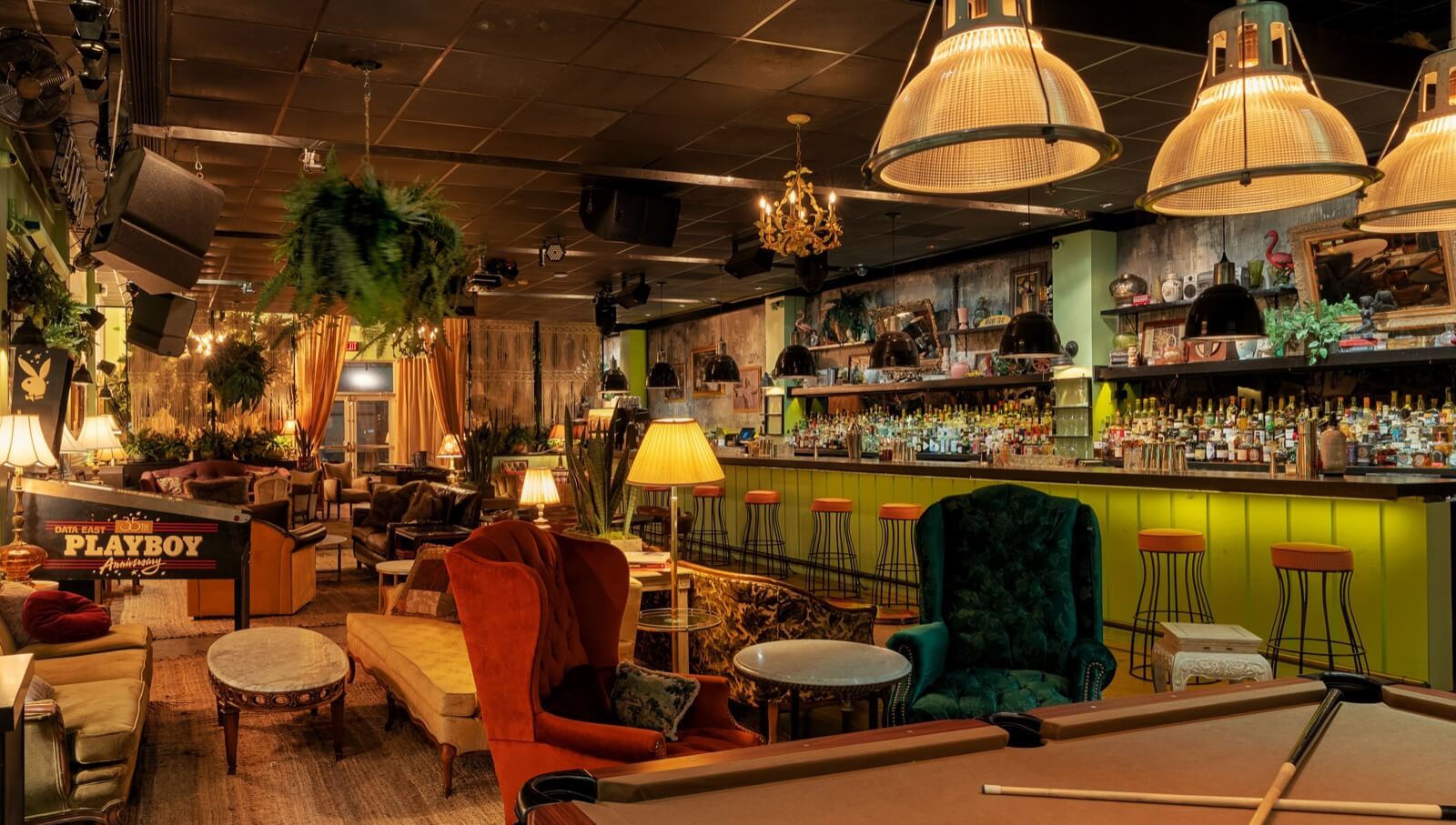 4. Wetlab
Instagram: @the_wetlab
Open: Wed-Thurs-Fri (5 PM-close)
For some local beer on tap, a yummy bar menu, chill vibes, and gorgeous Biscayne Bay views - the place to be is at Wetlab. Student bartenders traditionally ran this place. It was also voted as Miami's Best Kept Secret in 2010 by Miami New Times. Since then, the secret has been out for Wetlab.
For those who love beer, they offer 17 local craft beers on tap consistently. You may also ask the bartender for the day's specials. They mainly provide a $20 mix and match bucket of 5 craft beer cans of your choice. If you prefer red or white wine – this is also available by the glass.
For most Fridays, Wetlab provides local live music playing on their oceanfront veranda outside.
By the way, Wetlab is located within SALT Restaurant around the University of Miami's RSMAS Campus, which is next to the Miami Seaquarium. So, for a day's winding down, catch the stunning sunset next time as you drink your tasty cold beer alone or with friends at Wetlab.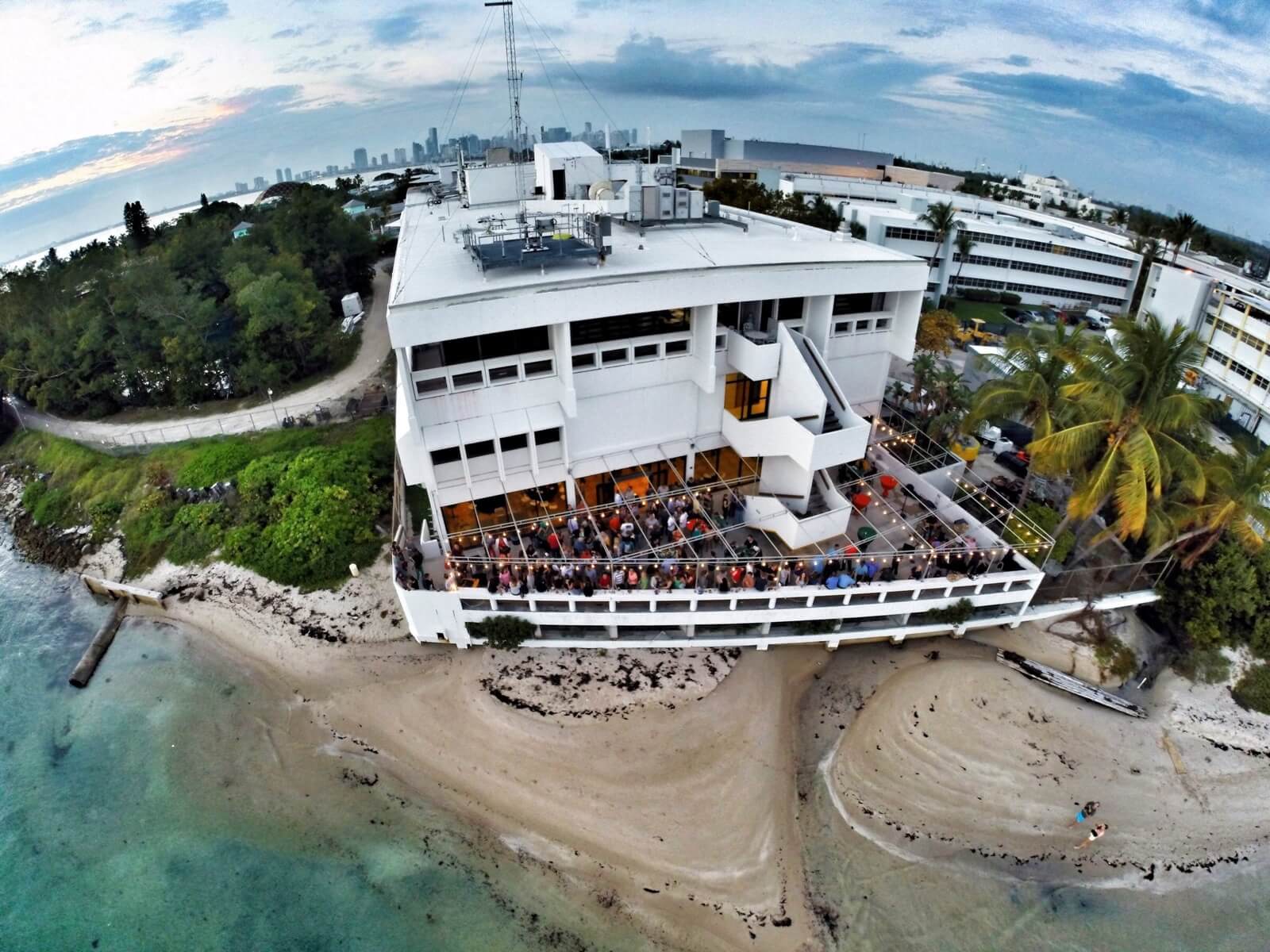 5. Jaguar Sun
Address: 230 NE 4th St, Miami
Instagram: @jaguarsunmia
Open: Thursday to Sunday – 5:00 PM-1:00 AM
Usually, a bar under public transport tracks seems not a popular place of interest, but surprisingly, Jaguar Sun is an exception. It is regarded as one of Miami's best restaurants (think of any flavorful pasta, Spanish nibbles, and bikini sandwiches) in the same way that it is considered one of the best bars. The drinks, topped by the Green Ghoul (a combination of mezcal, poblano, tequila, cucumber, and lime), stand on their own. This cozy and stylish space is as inviting as any huge bar is – that you'd end up spending a few hours under the Metromover. The staff is warm, lively, and friendly, and the regular devoted patrons are also fantastic. Most loyal customers share that the best nights here are on Fridays and Saturdays. Jaguar Sun offers Happy Hour Specials with a full-blown bar.
Many would describe Jaguar Sun as a classy place with moderate noise levels. When you want to have dinner, their food is delicious, too, with few vegetarian options. Jaguar Sun is also home to one of Miami's best martinis, which you can either sip intensely at the square bar or order as a shared drink which typically comes in a cute, unique pitcher.
The place is relatively small, so it's only ideal for groups of two to four. However, you can make reservations on their venue page or via Resy.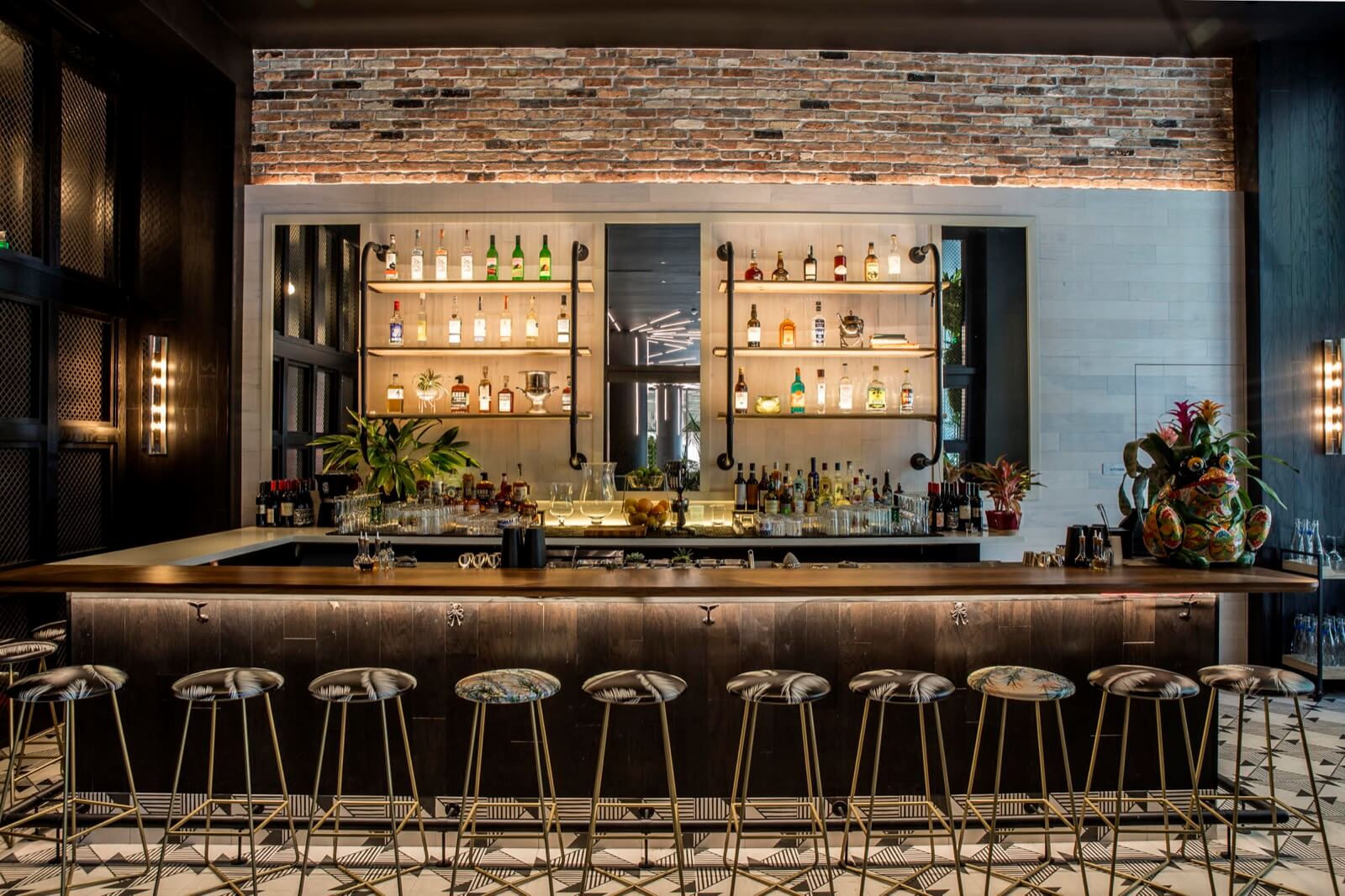 6. Broken Shaker
Address: 2727 Indian Creek Dr, Miami Beach
Open:
Monday to Thursday: 5:00 PM – 1:00 AM
Friday & Saturday: 4:00 PM-2:00 AM
Sunday: 4:00 PM-1:00 AM
The Broken Shaker is nearby the Miami Beach Boardwalk. This place's predominantly warm and cozy ambiance (a poolside-cum-courtyard setting) makes the customers feel relaxed, and they're there to have a good time. Most of the guests agree that the staff here is creative. The place's pretty exemplary and delicate service delights the guests most. This spot looks beautifully decorated, too. Many guests visit the bar for their tasty food, counting on their fried chicken, chicken tacos, cooked bacon, and tostones. They also boast of their kimchi fried chicken, oyster-mushroom pita, and shawarma fries. Then, there is good wine, daiquiris, or gin. In addition, the Broken Shaker's handcrafted cocktails are to die for – made with syrups, elixirs, garden herbs, spice infusions, fresh-pressed produce, and other exotic ingredients sourced from anywhere in the world. The bar's skilled mixologists are combining and shaking up the perfect mix of international flavors to excite and complete anyone's Miami Beach getaway.
You can book with your date, time, and party size choices through OpenTable.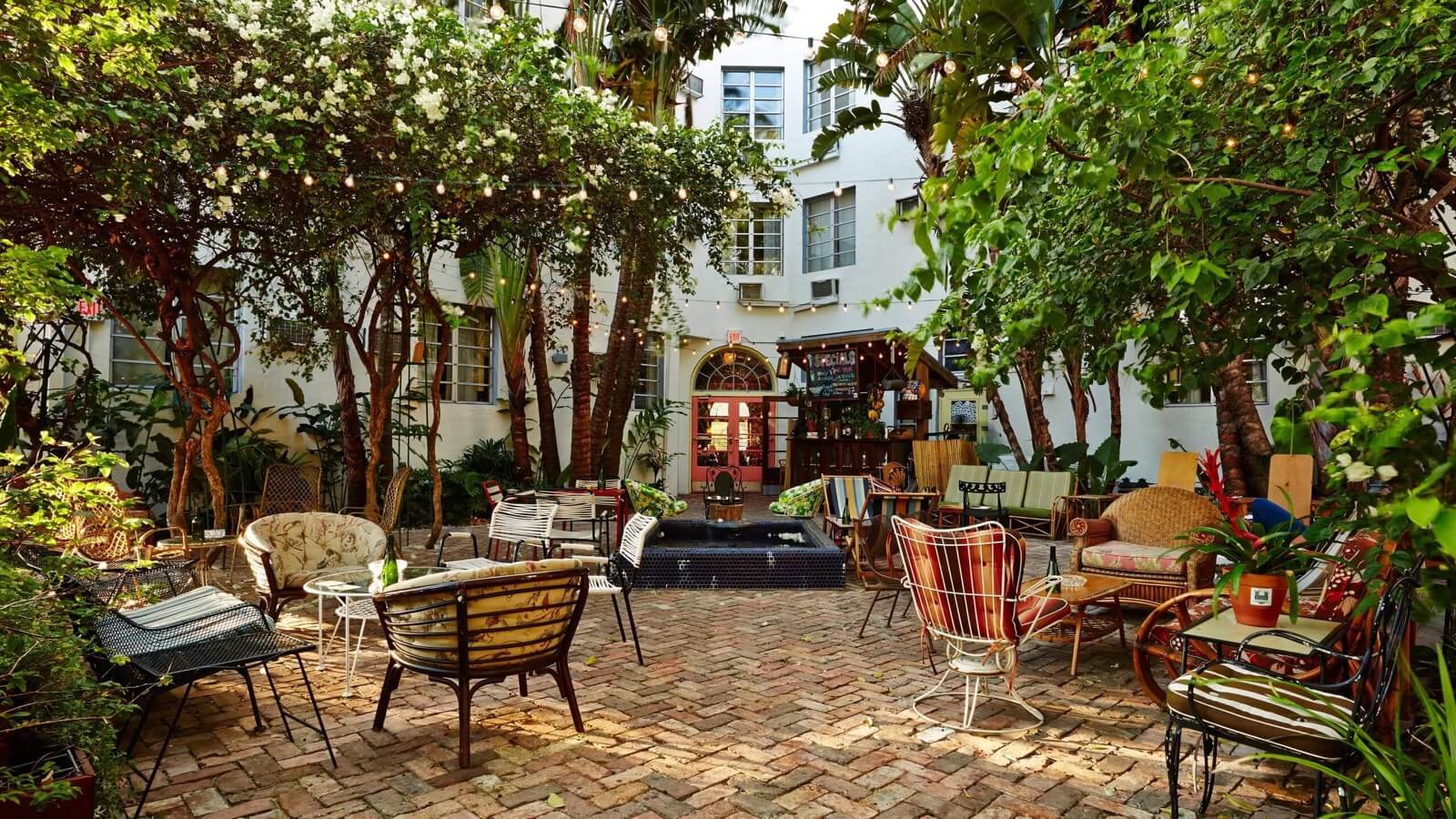 7. Ball and Chain
Address: 1513 SW 8th St, Miami
Instagram: @ballandchainmiami
Open:
Mon & Tues: 11:00 AM-midnight
Wed, Thurs, Sun: 11:00 AM-1:00 AM
Friday & Sat: 11:00 AM-3:00 AM
Little Havana's entertainment anchor, the Ball and Chain, is back – up and running! This place is stocked with the same line-up of tropical drinks and live Latin music. You may stop in the day for a breezy Mojito. Plus, observe the vintage posters showcasing the jazz luminaries who count as their performers of the past. During the night, go and enjoy the live bands and fine cigars. It is altogether a little slice of the Cuban experience.
Ball and Chain is a historic Miami space that opened in 1935 and has seen many changes, owners included. However, one can see remnants of the past here, like the original pine ceiling where Billie Holiday and Count Basie played within.
If it's a quiet night you're looking for – sorry, but this is not the place for you. The venue has two stages where Latin jazz and salsa are always the themes to beat. But likewise, Ball and Chain makes for a great meet-up place for some catching up with friends who embrace the old-school Miami party vibes.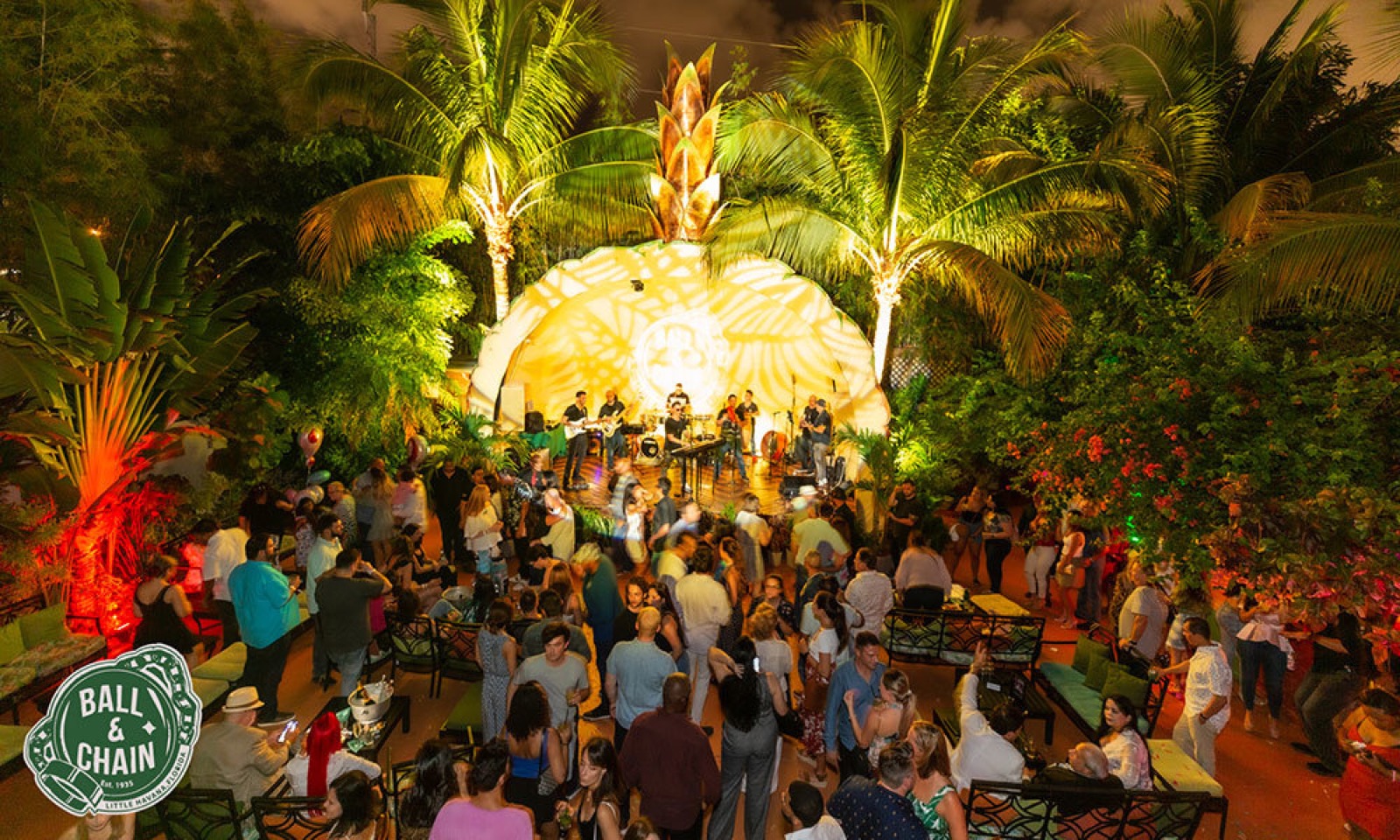 So, are you heading to any of these venues soon, perhaps over the weekend?
Chill, have fun, and enjoy the night!