A 50-story condominium tower rises at the center of Brickell. This is Miami's fastest-growing neighborhood. 1010 Brickell is a sight to behold – a perfect combination of a glass façade and curved silhouette.
The designer for 1010 Brickell is the world-renowned Sieger Suarez Architects. Key International Development, a leading and reputable firm in Miami, is its developer. The result of this team-up is the ultra-modern and luxurious 1010 Brickell.
Let's see how 1010 Brickell is unique from other Miami luxury condos around Brickell.
1010 Brickell offers 387 luxurious residences with contemporary designs. They offer studios up to 3-bedroom units. These floorplans range from 646 to 2,181 square ft. Of course, anyone would want airy, spacious homes. 1010 Brickell fulfills that desire. It offers spectacular views of the Biscayne Bay and Miami skyline. You can also peep through the stunning sights of the Port of Miami and Fisher Island.
Imagine walking into a grand multi-story lobby at 1010 Brickell. First, breathe that calmness from the refreshing indoors. Then, compare that with the bustling city outside. Next, you will notice the unique tree art installation. This artwork is by the famous artist Lucas Jaramillo. This magical design transports you to a very ancient forest setting and beyond.
There are lovely three-dimensional images of lush greens around you. There is a warmth that exudes peace and coziness all over 1010 Brickell. You are here for an exciting journey ahead - this is your home!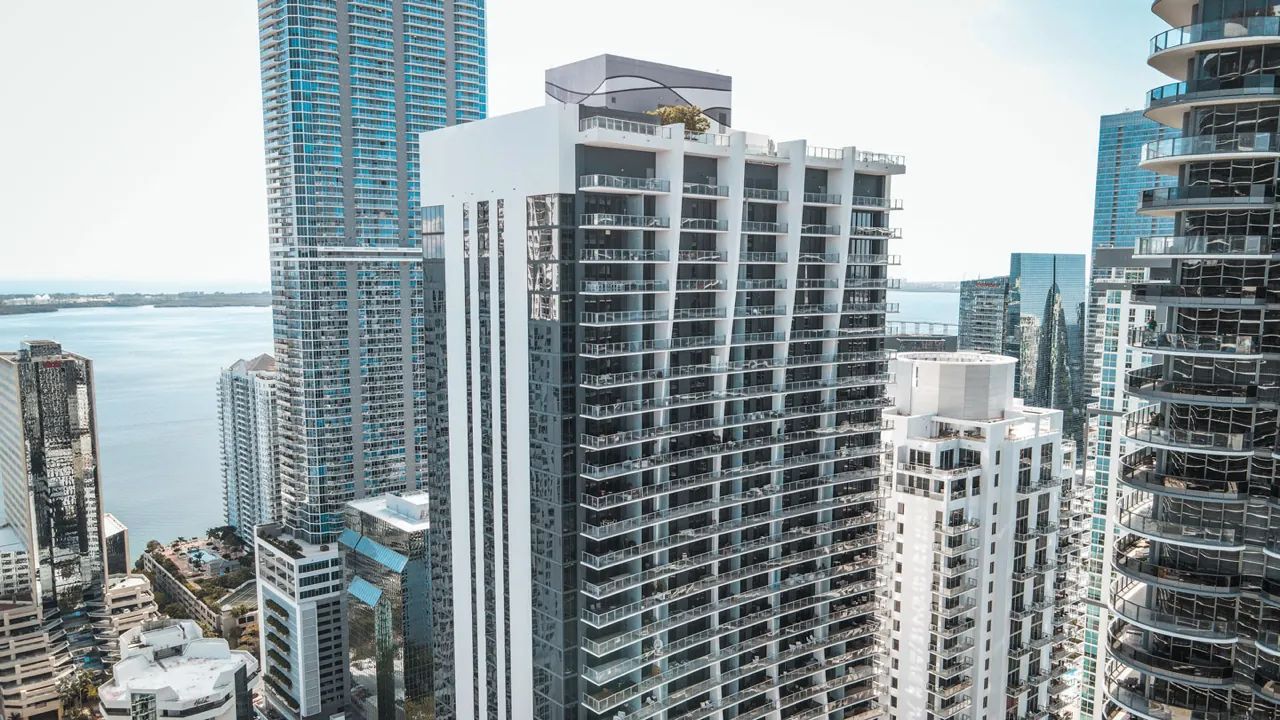 Location
1010 Brickell is at the heart of Brickell. Yes, you guessed it – it's at 1010 Brickell Avenue. Brickell is Miami's financial district or, as they say, the "Manhattan of the South." You will love the world-class residential, office, and retail properties here. You can find 1010 Brickell a block away from Mary Brickell Village and the Brickell City Centre. These two are top spots in this neighborhood.
1010 Brickell is nearby many popular dining, nightlife, and shopping spots. No reason for you to skip life's simple pleasures – eat, dine, drink, and shop.
Traveling by car, you will be in Downtown Miami in 5 minutes. You are 17 minutes away from South Beach and 18 minutes from Miami International Airport. Everything here is close to where you are.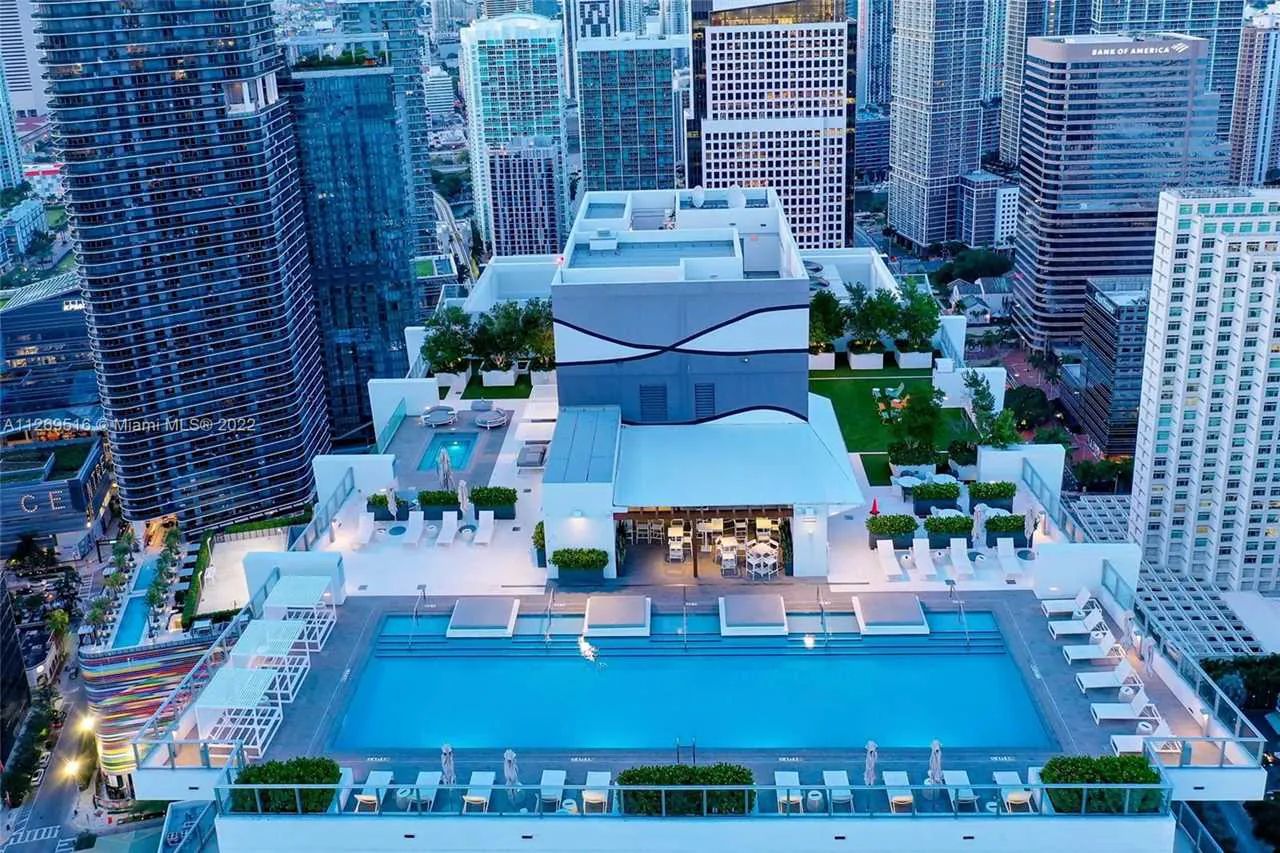 Luxurious Features and Amenities
All 1010 Brickell residences feature a professional-grade appliance package. European kitchen cabinetry –you'll have these in your kitchens and bathrooms. You may check the complete list of features below. Besides, there are floor-to-ceiling glass windows and a private balcony with glass railings. Relaxing and comforting – that's how you describe these spacious and elegant spaces.
1010 Brickell is also well-known for its excellent amenities. Among these are a rooftop pool, lounge, and fire pit. Catch daily breathtaking views of sunrises and sunsets right in this favorite spot. They also feature an outdoor theater and indoor and outdoor playground areas. Residents can explore and enjoy all these choicest amenities, as indicated below.
By the way, 1010 Brickell offers the Club at 1010. This exclusive Club is a 2-story space for more deluxe amenities. There are superb recreation options for residents of all ages, too. You and your families will find more time enjoying and bonding here at the Club at 1010. There is no need to leave your home to spend quality time with your loved ones.
If you want to be a part of the Brickell community, go and check that home now at 1010 Brickell. Each unit is a perfect combination of modern design and natural beauty. Be ready to explore all the features and amenities of 1010 Brickell. We will show you how – get in touch with us at BrokerOne for details.