An urban center. Financial Hub. Business and Commercial Enclave. With stunning waterside views and beautiful landscapes. Trendy. Vibrant. High-rise condominiums. Breathtaking skyscrapers. Major shopping destinations. Designs and arts everywhere. Fantastic entertainment venues. Great Outdoors. Lots of green spaces. A neighborhood where you can do a lot of walks. Accessible modern conveniences. Diverse cultures. Easy and quick transport.
Downtown Miami is easily one of the best neighborhoods to live in the whole of Miami-Dade County.
It is simply known as Downtown or the Central Business District. Life looks exciting with a place to live in that has almost everything just like this community. Even if it's a largely dense urban center, Downtown Miami provides the best offerings to residents to have such a perfect work-life balance lifestyle.
The great outdoors is one of the simple indulgences you may bask in. The nearby pristine beaches and the parks within town provide relief and calm to the locals' daily grind. Anyone can enjoy and do something for their health and wellness. Some activities include: running, biking, hiking, or playing sports like tennis and golf. Maybe the waters will be more enticing so you can either scuba dive, surf, kayak, do some sailing, or deep-sea fishing.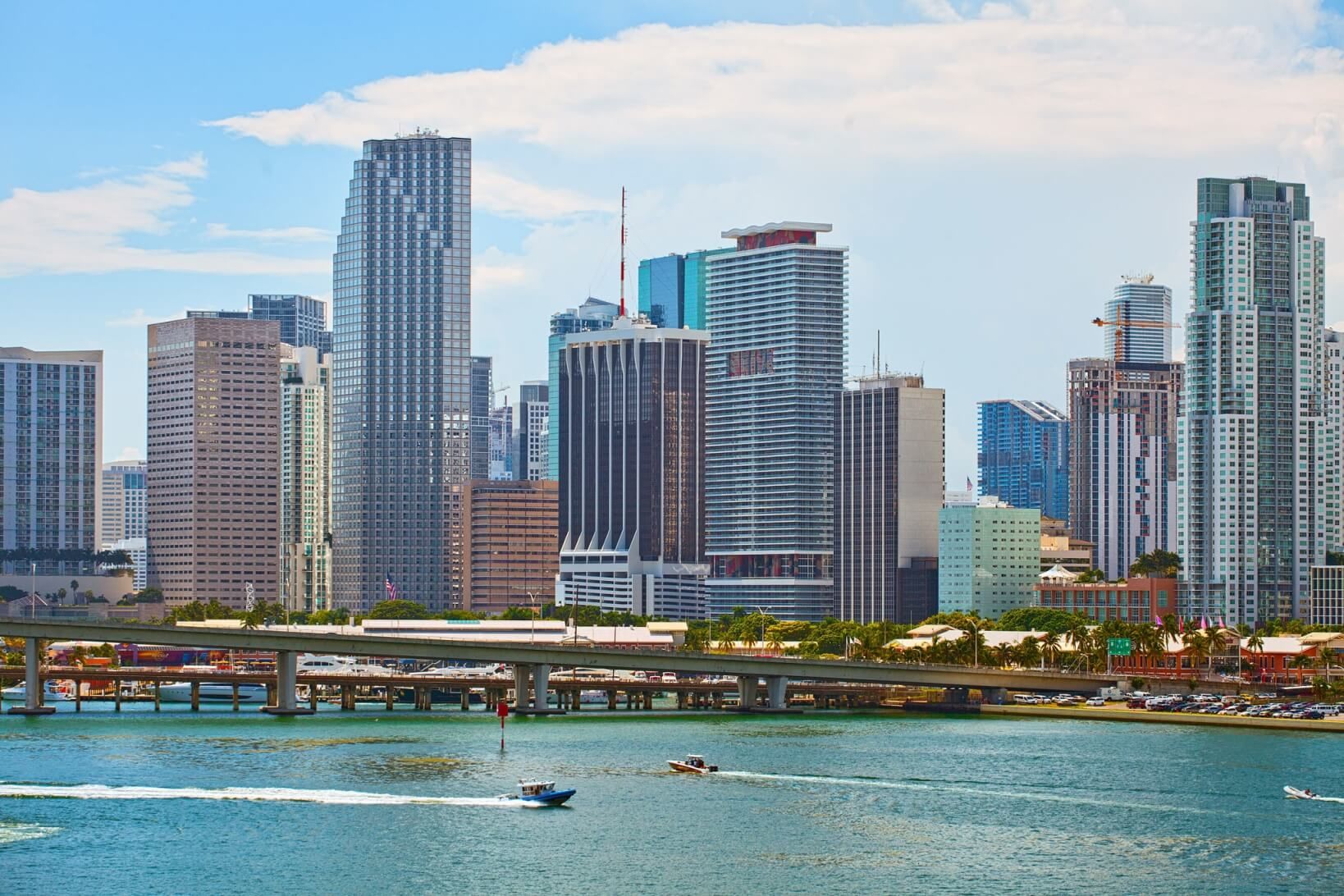 Despite its modern facade – Downtown Miami presents another side where you can feel a serene longing for some creativity and passion like arts, theater, music, or dance. Perhaps, you can go to one of the parks for some nature walks or get-together with loved ones. Whatever it is, there are several varied options for leisure amidst the warm climate almost year-round.
No wonder that Downtown Miami – an urban, green community interspersed with a lot of activities and places of interest continues to be one of the most admired and sought-after neighborhoods in the country.
How did it all begin for Downtown Miami?
As a southern hub of Florida East Coast Railways as far back as the 1890s, Downtown Miami has truly come a long way. It is thriving and how. It is easily recognized as one of the country's most modern and stylish districts.
It has been touted as one of the fastest-growing neighborhoods. Most structures are high-rises, while it is considered home to museums, parks, banks, head offices, theaters, hotels, historical buildings, and other local businesses.
Location
Downtown Miami is all of 3.8 square miles which is considered a smaller downtown for any major city in the US. Despite its size, it is a favorite place of tourists and it's not surprising why people from other cities or states seem to like relocating here. After all, it is in Downtown Miami where you can experience the ultimate South Florida lifestyle.
Downtown Miami includes the following: Historic District, Government Center, Brickell Financial District, Park West, and Arts and Entertainment District.
The entire neighborhood of Downtown Miami is separated by the Miami River and has these borders:
•
North Midtown with Wynwood and Edgewater;
•
East through Biscayne Bay;
•
West through Overtown and Civic Center.
You might be interested in the following commute times to downtown via car which makes it so accessible:
•
Fort Lauderdale = 40 minutes.
What are Downtown Miami's main roads? Flagler Street is the prime thoroughfare along the East and West while Brickell Avenue and Biscayne Boulevard are the key North to South roads.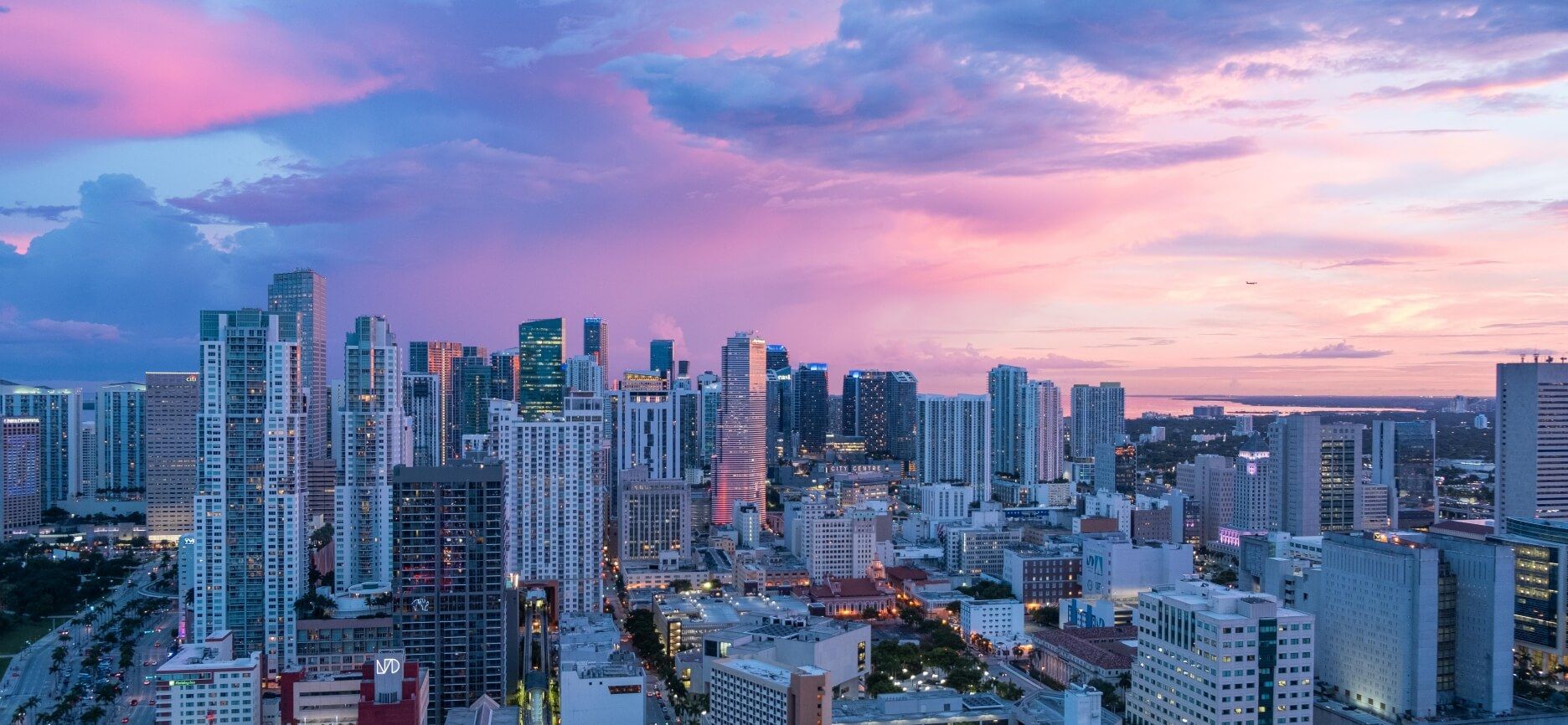 Lifestyle, Outdoors, Arts, and Culture
Downtown Miami is one of the most desired neighborhoods in South Florida. It has everything you want, from art and outdoor leisure activities, rich history, great nightlife and entertainment, global shopping hubs and dining fare, and more. For a balanced lifestyle – you can head on to the nearby pristine and gorgeous beaches. Or walk, hike and bike away to some of its green spots like their beautiful parks.
As it is also the Central Business District, it remains a top job and business location to start and grow careers. Employees and business people can just walk to their offices, plus most modern conveniences are within their reach. Downtown Miami is a sight to behold with big companies having their corporate buildings forming the breathtaking skyline which is visible from the Biscayne Bay.
As Miami has influences from both Latin America and the Caribbean, you could have food influenced mostly from these places, and more. Several restaurants are offering international fare and you only have to choose what will satisfy your cravings at the moment. As you explore the neighborhood and feel hungry, fret not. There are so many delightful dining options anytime: lunch, dinner, and even happy hour. You can choose the regular or the plushier restaurants, or maybe dine in style with stunning Biscayne Bay and skyline views as your backdrop.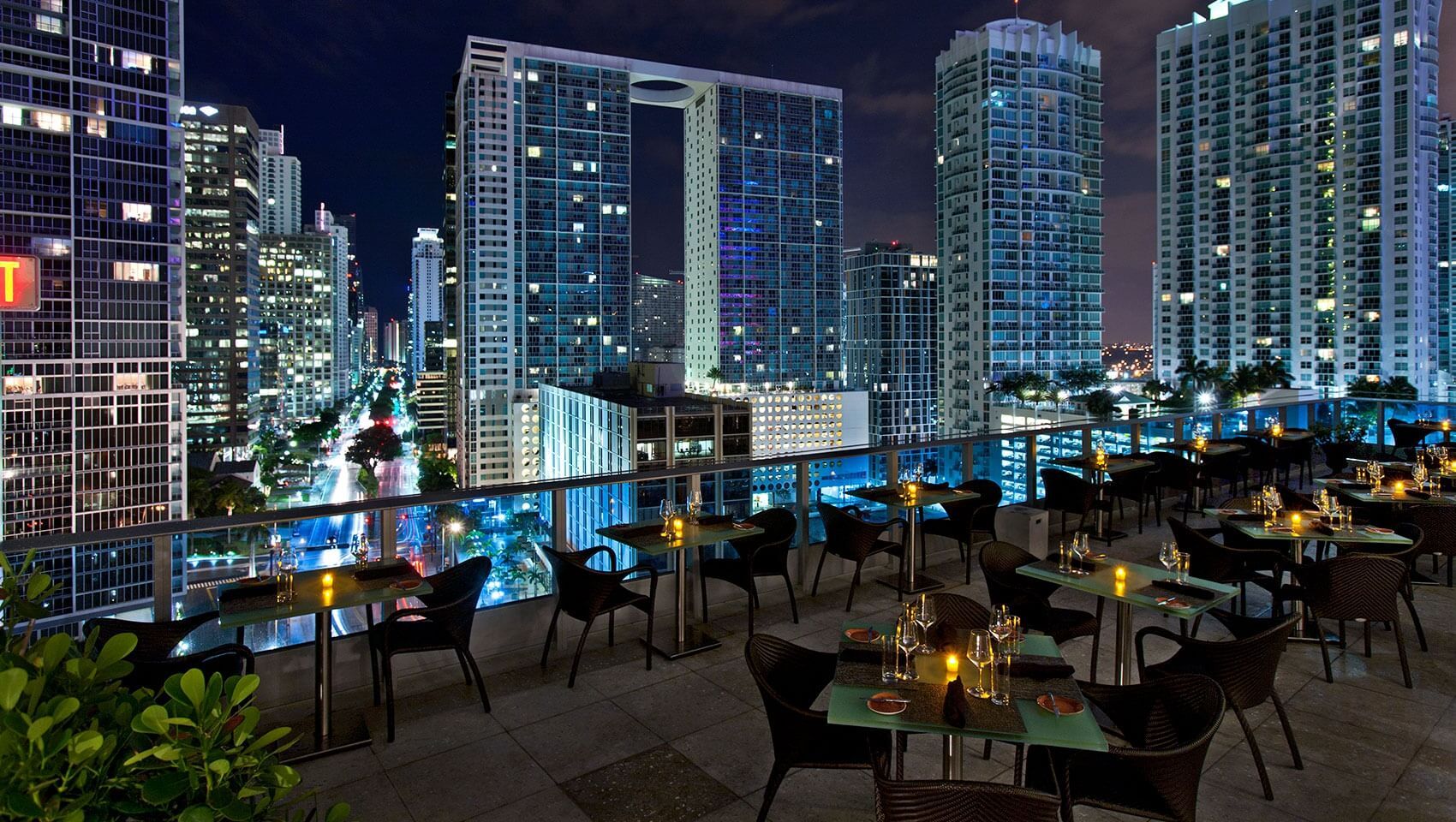 Nightlife here in Downtown Miami is another way to recharge and have clean, good fun. Be enthralled to no end as you sip your favorite cocktails and groove to the live music of different genres. This is the way the locals and residents unwind after a hard day's work. A great dinner with a few drinks after to spend the warm, lovely evenings with family and friends.
Some of the places of interest for fun dining and night-outs are:
•
The Wharf Miami – a beautiful open-air venue along the Miami River where guests can come via land or sea to have delicious food, drinks, and revel in the live music.
•
Lost Boy – a common gathering place for friends since it's a fuss-free English pub for cold beer, cocktails, and fresh sandwiches.
•
Better Days – a fantastic place for night-outs for its mixed craft cocktails, beers, and throwback special drinks.
As an addition to its dining and night-out destinations, Downtown Miami is also where American Airlines Arena is (home of NBA's Miami Heat).
Transport is easy and accessible. They provide free public transportation, there is Metromover that goes around smaller loops around
Brickell
and Downtown Miami. It also functions as a connection between Metrorail and Metrobus which helps residents get around the town and neighboring areas. Or ride the Citibikes and scooters winding through the streets of
Brickell
where you can shop at their popular hubs such as the Brickell City Centre and the Mary Brickell Village. Or go to the Bayside Marketplace as the 200-foot high Skyviews Miami Observatory Deck provides scenic, panoramic views of the Biscayne Bay.
Other attractions nearby are some of the best green spaces you can experience like the Bayfront Park and the Maurice A. Ferre Park. You are privileged to enjoy fun music events hosted in one of these parks.
Brickell Financial District
It remains the most popular neighborhood in Downtown Miami. The financial district is home to several large banks and major investment firms. Job opportunities both for young professionals await you here.
Central Business District
The Central Business District is densely packed with both retail and office spaces, including lofts, condominiums, apartments, townhouses, and until recently, the high-rise developments for residences. This area has seen a boom in residential developments recently. The lifestyle in this district is quite fast-paced and dynamic.
Arts and Entertainment District
The Perez Art Museum, Frost Science Museum, and Adrienne Arsht Center for the Performing Arts are all located here. You also get to see the place where Miami Science Museum in the future will be located. The Arsht Center for Performing Arts is the leading venue for most national musicals, ballet shows, opera, and theater tours.
Wynwood is a neighboring community near the Arts and Entertainment District. It is famous for its art galleries, murals, boutiques, breweries, and bistros. This portion also has residences, like houses, condominiums, and high-rise apartments
Modern Residential Living Options
People usually like living in Miami for several reasons, but they tend to choose the Downtown area, or Downtown Miami as their choice. Since it is also the Central Business District – it is easy to know why. One of the trendiest and flourishing neighborhoods, Downtown Miami offers a lot of residential options. One striking appeal is its high-rise luxury residential buildings with state-of-the-art facilities and hotel-like amenities. You can have loft residences near your offices, and a short walk away from modern conveniences like retail hubs, restaurants, banks, and bars. Condominiums can have a studio unit, two bedrooms, or as massive as 5-bedroom units. Luxurious residences have bay views. Others have park views. One condominium caters mostly to single individuals, like students since it is just located across the street where the Miami Dade College Wolfson Campus is. Whatever your choice is, Downtown Miami has many offerings that surely will qualify to what you're looking for.
As you have seen, it is truly a wise and worthwhile decision to live in Downtown Miami and experience all its features – arts, culture, outdoor activities, parks, cuisine, shopping destinations, entertainment, and history. Just everything that a vibrant, trendy lifestyle will entail. A quick trip to the nearby pristine beaches plus the dose of panoramic city and bay views complete the balance of everyday living. Downtown Miami is a real urban paradise worth having as a place to visit, stay, and eventually live in.
Interested in having your own place to reside in Downtown Miami? There are a lot of condominiums for sale or rent here. Kindly check our inventory below for details.