Bay Harbor Islands is a suburb in Miami-Dade County. It is one of the top places to live in South Florida. It offers the residents an urban lifestyle. It has several cafes, shops, parks, and restaurants. The good thing is that all these establishments are within walking distance.
Let's check what makes Bay Harbor Islands a fantastic place to love. Then, we will give you an overview of what to expect when you decide to move and live in the Bay Harbor Islands.
For most locals, the beach is a 10-minute walk. This neighborhood is always bright and sunny. Your hat, sunglasses, and sunscreen should be handy.
Anyone can walk from their home to anywhere they need to go. If you prefer less walking, some canals flow through Bay Harbor. Many take their boats or rent boats nearby. They spend a whole day on the water. One can see water all around the community whether you drive or walk.
Bay Harbor Islands is a peaceful neighborhood. It is perfect for families and retirees. There is a sense of belongingness and community ideal for families here. There are many schools with high ratings, too. Thus, families with schoolchildren will enjoy living in this town, too.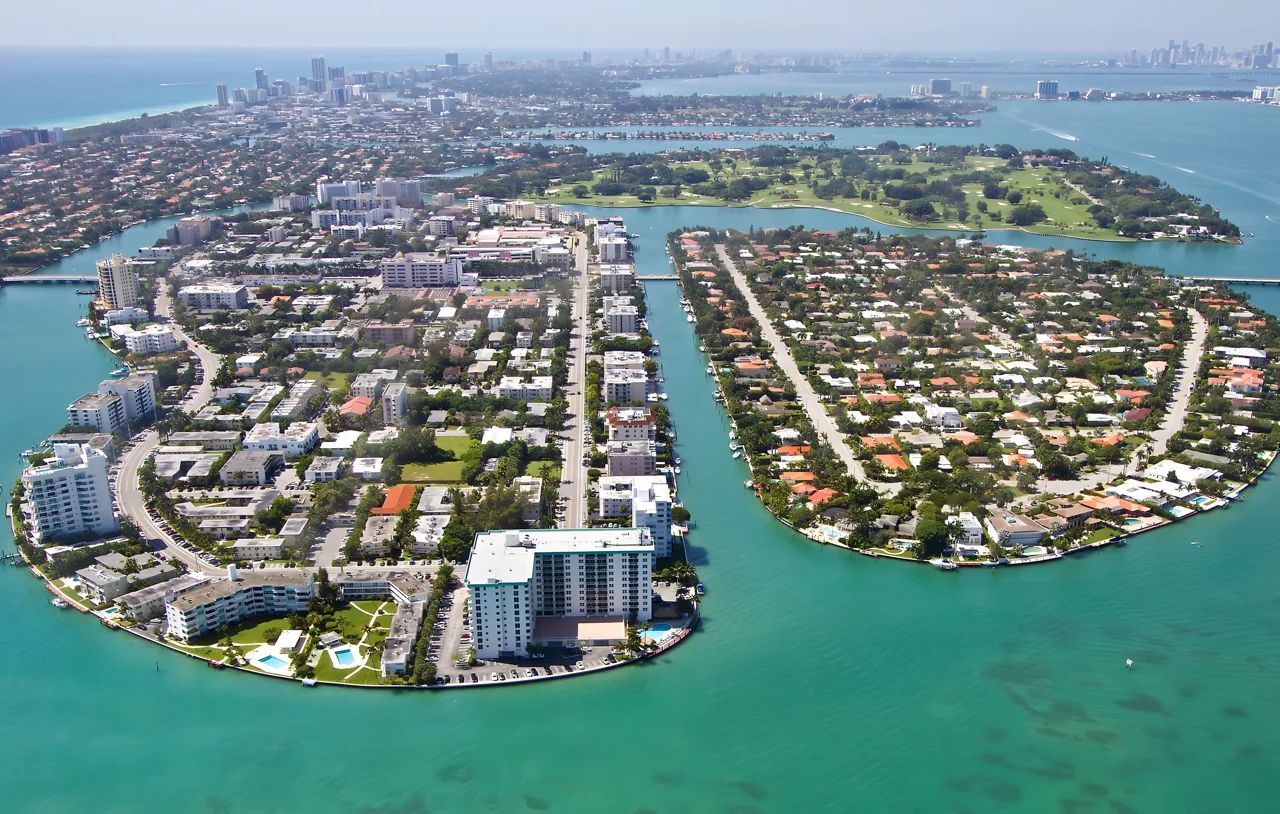 This dense neighborhood offers different housing options, especially waterfront properties. There are condominiums, townhouses, single-family homes, and more. At present, new luxurious developments are coming up in the town as well as nearby beaches.
The results of Niche's rankings for the Bay Harbor Islands neighborhood are as follows:
• #23 of 380 for Best Suburbs for Young Professionals in Florida;
• #30 of 380 for Best Suburbs to Raise a Family in Florida;
• #36 of 380 for Best Suburbs to Live in Florida.
Pretty impressive, right?!
Brief History
Shepard Broad, a Belarusian-born banker, lawyer, and philanthropist, was behind the idea. He bought the two deserted mangrove islands. It was during the post-war development period in Miami. The original names of the islands were Broadview (West) and Bay Harbor (East).
The incorporation into a town as 'Bay Harbor Islands' was in 1947.
Location
Bay Harbor Islands' coverage is less than half a square mile. This small town is between 2 bigger cities, Miami Beach to the South and Aventura to the North.
The Bay Harbor Islands are two small islets, much like the shape of kidneys. They are in the north archipelago of small islands surrounding Biscayne Bay. Bay Harbor Islands is in the East of North Miami. Bal Harbor and Surfside, two other famous cities, are on its West side.
But despite the size of the Bay Harbor Islands, most will agree that this city features the best of both worlds. The area's varied attractions are such an easy walk or drive. But the hustle and bustle of nearby Downtown Miami is quite a distance away. Both a refuge and a fun place to be - this is what Bay Harbor Islands represents.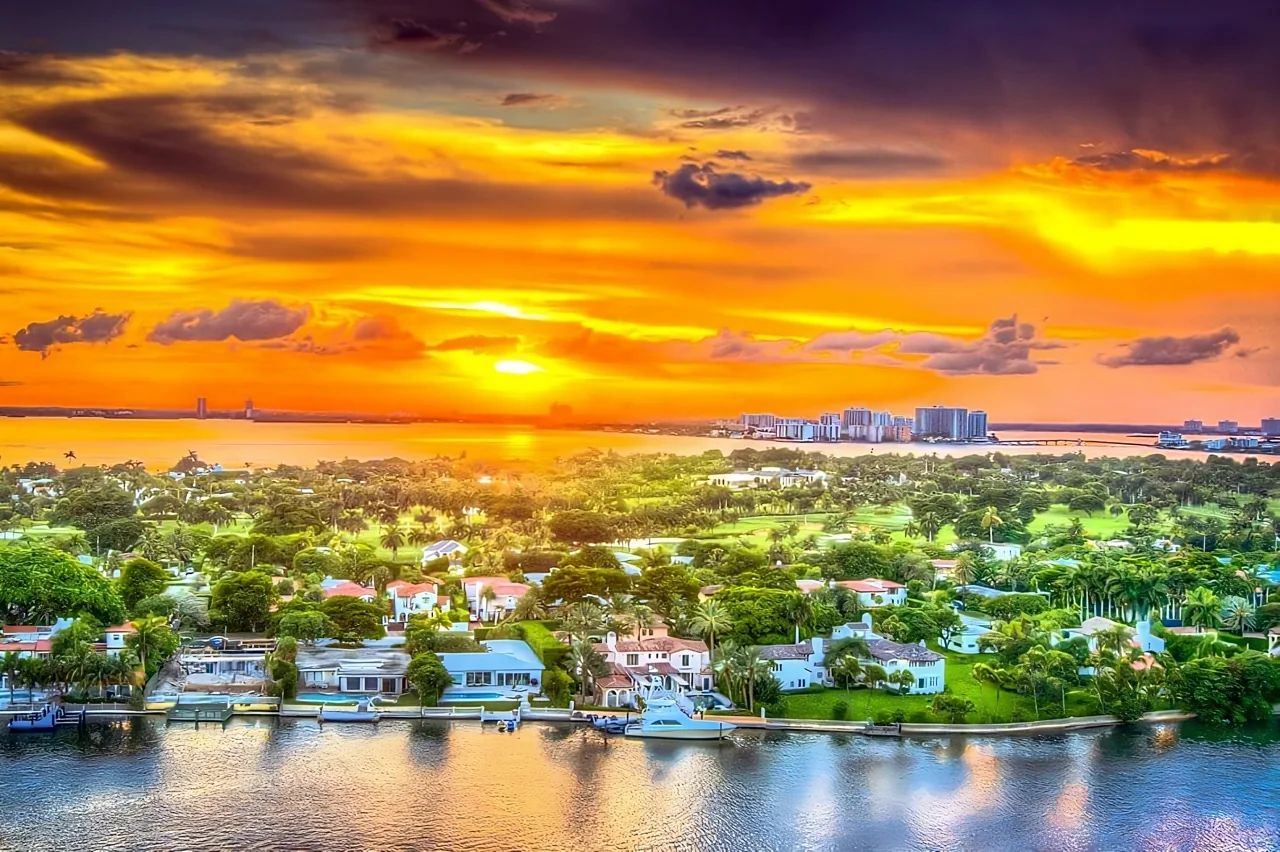 You Will Love Bay Harbor Islands Because of These:
• Food and Dining – Bay Harbor Islands is near Miami Beach, Aventura, and Bal Harbour. Food and dining are top destinations here. Whatever fare you like, they're here. Be it American, Asian, Vegan, Italian, or Peruvian - all are available here. Or check the nearby neighborhoods. Plus, most of the restaurants in this town offer scenic views. Thus, for sure, there will be a lot of selfies and food photos you can take. Bay Harbor Islands is not only known for its top restaurants in Miami. Explore the neighboring areas for more gastronomic delights and fantastic restaurants. You have the most convenient access to these places at any time.
• Miami Modern Architecture - Bay Harbor Islands is walkable in every way due to its small coverage. You will be in awe of several homes and buildings with the Miami Modern architecture of the 1940s to 1950s. Your surroundings have character. These unique structures lend brightness and beauty to everyday life. For sure, art lovers will feel this town's vibrant art vibe. If there's another advantage here, it must be the free bus service. Locals and visitors alike can travel to the neighboring areas. It follows the true Miami style, such as walking and short commutes. Convenience is the key.
• Shopping – Don't keep your hopes too high. There's no overload of shopping malls and boutiques here. The town boasts a few strip mall stores, though. Explore Kane Concourse at East Island for some retail therapy. They feature everything from modern furniture to jewelry and branded rugs. But bear in mind that Bay Harbor Islands is not a shopping haven. It is not like Aventura and Bal Harbour. Since these two areas are so near the town, you will still get the chance to shop till you drop out. Shopaholics are still in for many retail trips at their whim. Besides, public transport is available. This benefit provides an easy commute for shopping at the neighboring luxurious malls.
• Leisure/Outdoors - Are you excited about fun outdoors? What activities are on your mind? Of course, one of South Florida's favorite leisure activities is playing golf. For Bay Harbor Islands, golf is a leisure sport, too. But some tourists prefer adventures like cruising waterways by boat. Or they charter a twin or triple pontoon to explore the islands, then head out into Biscayne Bay.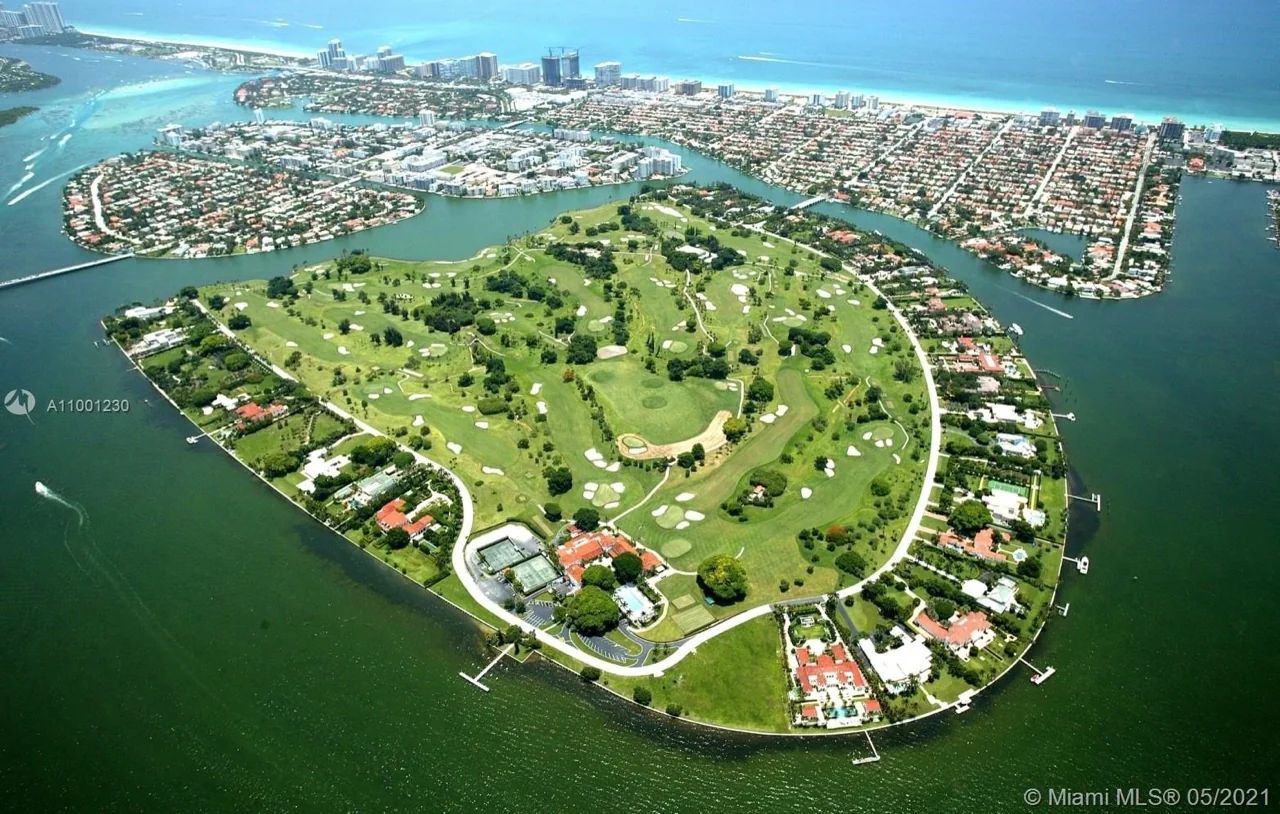 Other Activities Worth Checking Out:
1. One typical adventure is going North to the Oleta State River Park for bird-watching. You can also cruise around South for the small islets in the bay's North half.
2. Explore jet skiing or charter fishing, as some rental companies are on North Bay Island. It is a short drive away.
3. Some of the best beaches are at the town's northern extent at Bal Harbour. The area is worth a visit for its elegance and upscale vibe.
4. Some locals and guests go for beautiful tropical places. These are the areas with palm trees and lush gardens. One place to explore is Bay Harbor's Broadview Drive, a west island for the green surroundings. It's a great way to escape from the hustle and bustle of the big city.
This small town is sought-after with its parks, restaurants, and leisure spots. Locals enjoy their life here. Plus, the nearby beaches are relaxing and inviting. At the center of the fast-paced Miami Beach, Bay Harbor Islands is like a breath of fresh air. It is peaceful and friendly, plus the small-town feel is splendid. It is a desirable town to live in and raise a family. You can make it your retirement home. Or for those in business, the local economy is thriving well. You can always put up your stores here, too. The young professionals can own their first homes with modern condominium properties.
Whatever your reason, you will not regret moving and residing in Bay Harbor Islands.