If Aventura rings a bell, you must be referring to the biggest and most popular mall in Florida, the Aventura Mall. It is said to be the 3rd largest mall in the country. But there's everything MORE to this neighborhood than this mall.
Well, Aventura also resonates with stylish single-family homes, as well as plush high-rises, being a well-planned community in the northeastern part of Miami-Dade County. It is 17 miles away from the city of Miami. This suburban city enfolds the Intracoastal Waterway, a scenic view you will certainly love. Aventura offers pleasure living in such a picturesque neighborhood, 'right?
Aventura is a place fit for the most discriminating – it has varied options for shopping, spa, dining, and golfing. There are upscale restaurants run by celebrity chefs, refreshing wellness spas, and spectacular golf courses. The Aventura Mall is the best shopping experience you can have and for shopaholics, this is the 'it" place for you. For the rest, you can bask in Aventura's lovely parks and spas, or enjoy golf with loved ones and friends. Everyone deserves a great time here in Aventura and you'll know why.
At present, residents feel the dense urban situation as most have their own homes. Retirees are among the highest number of residents living in Aventura, on top of the single young professionals and growing families.
A Bit of History
Do you know why this place is called Aventura? It has been named after the original team of developers of condominiums in this city, namely, Don Soffer and Eddie Lewis. The two had to say this: "What an adventure this is going to be!" So, the city's name has been derived from the word 'adventure.' Aventura is the Spanish translation of it. Little did the founders of the city knew that this place is going to be home to many beautiful single-family homes and of course, posh high-rises amidst the backdrop of gorgeous water views.
Location
Aventura is suitably located around the center of metropolitan South Florida. It is 12 miles south of Fort Lauderdale and 12 miles north of Miami. The most eye-catching attraction here is its shopping center – the Aventura Mall, with its futuristic slide tower design as you enter. This place is also a short drive to the South Florida beaches, proceeding right across the William H. Lehman Causeway. At Aventura, you also find an iconic landmark, the JW Marriott Turnberry Resort & Spa providing a Mediterranean type of retreat and self-enriching experiences. But what it is prominent for is its first-rate amenities, with the most sought-after features - the championship golf courses.
Generally, Aventura's neighborhood is a relaxing and peaceful area to live in, not to mention that it is also a bit close to the beaches.
See for yourself how this city will make you decide to stay and live here. Have a glimpse of what's in store for you as listed down below:
Culture and Arts
Aventura has a museum of amazing modern art. There are several works which you can see and rave about. Sample works are from Takashi Murakami, Nate Dee, and Julian Opie, plus Robert Indiana's sculptures. You can also take guided tours to find them all. They're all free to view at the best gallery in the city, no less than the Aventura Mall.
Also, there's Aventura Arts and Cultural Center, a remarkable community platform for the cultural and performing arts. Care to watch ballet, theater, concerts, or maybe stand-up comedies? There is one that you may like and enjoy bonding time with your families. This is a dependable place to mingle with the whole Aventura community.
Water Sports & Boat Rental Adventures
Aventura is situated on the east by the Intracoastal Waterway and then to the south with the Haulover Inlet into the Atlantic Ocean. This makes it a major location for watersports and boating in the entire Miami. Bask in any of these activities – choose one or choose all:
• Have a cruise around the bay.
• Go kayaking through some bunches of mangroves.
• Find the hidden island gems south of Aventura.
• Do some paddleboarding while you get your exercise for the day.
You can see that the city of Aventura is a sanctuary for those who love the waters. Head on to the next water adventure you like and enjoy the fun!
Shopping & Dining at Aventura Mall
As the largest mall in Florida and the third-largest in the country, what can you expect at Aventura Mall? For one, it has its anchor stores of the biggest names in the US retail industry like Nordstrom, Macy's, JCPenney, and Bloomingdales. You can enjoy shopping till you drop by their 300+ stores, from the bargains to the most luxurious items. There are specialized stores in just about everything: electronics, toys, jewelry, home furnishings, sporting goods, and clothing & shoes for both men and ladies. All the most renowned brands you can think of are right here.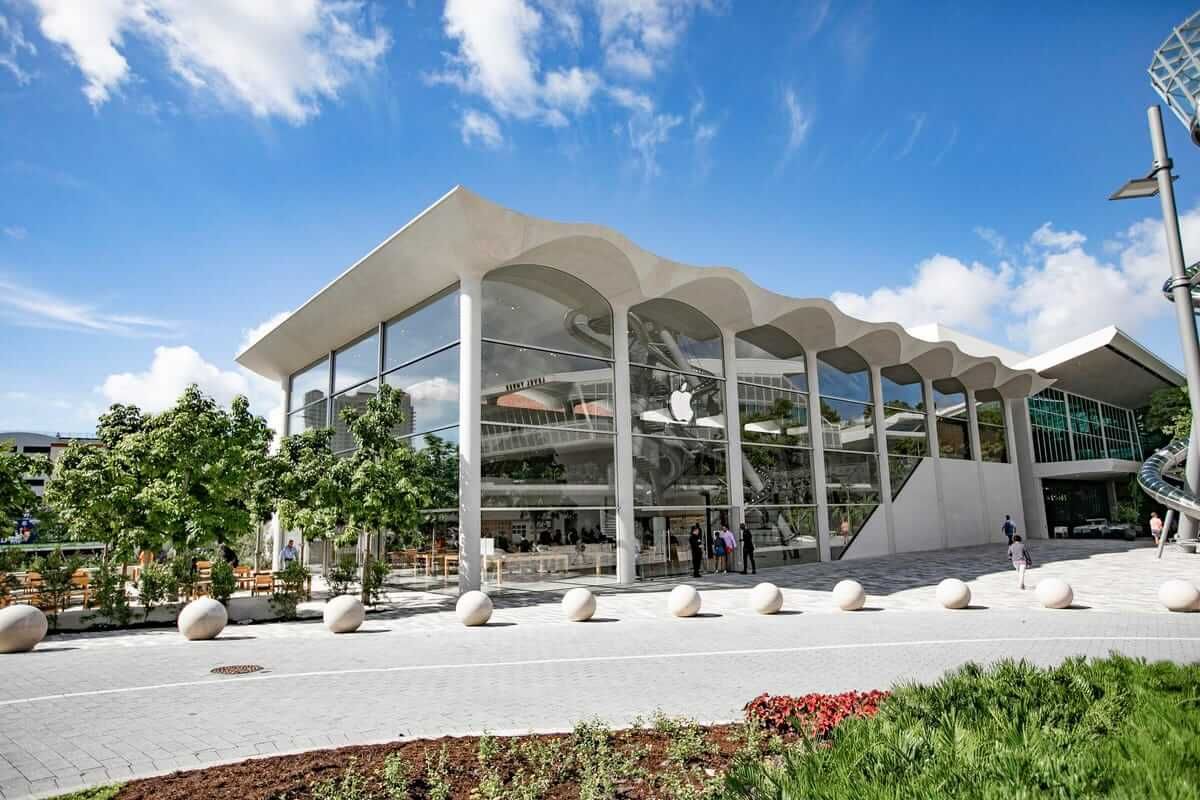 There are local restaurants where you can grab a bite like Poke 305, Ciabella Bakery, GoGo Fresh Salads, and Zuuk Mediterranean Kitchen. Or opt to have a formal dinner at Serafina Miami. If you have steak cravings, go to Bourbon Steak to have a dining experience you won't forget. By the way, they also serve the Maine lobster pot pies, plus their wine pairings are perfect.
For other leisurely spots – there is an AMC Movie Theater, an Equinox Fitness Club, Hair Salon, and Day Spa.
Wellness and Beauty Spas
Aventura is recognized to have the best wellness and beauty spas around. There is a three-story spa paradise in one of the most luxurious resorts and a host of medical spas for advanced skin and body care therapies. Go ahead and pamper yourself with a special day at the spa where you can choose a wide-ranging package of treatments to your taste. Indulge even for just a day to forget about life's worries and come out refreshed and reinvigorated afterward.
Golf Courses for the Enthusiasts
For golf enthusiasts, revel in two 18-hole golf courses situated at JW Marriott Turnberry. They include the following: contoured fairways, clever doglegs, challenging bunkers, and strategic water features. For those who wish to play, there are clinics or lessons made available, too. So, indulge and enjoy golfing in this paradise. Not dreaming – it's happening. By the way, this posh hotel has another upcoming attraction: Tidal Cove Waterpark with many unique and interesting attractions you can experience with the entire family.