If you're somewhere in Miami, this neighborhood is one place you shouldn't miss. A calm, peaceful enclave that's generally less than popular and touristy but a flourishing town. Heard of Edgewater? Do you need some unwinding after a grueling day's work? Or spend time with loved ones? Walk along the bay and just bask in the gorgeous waterfront views.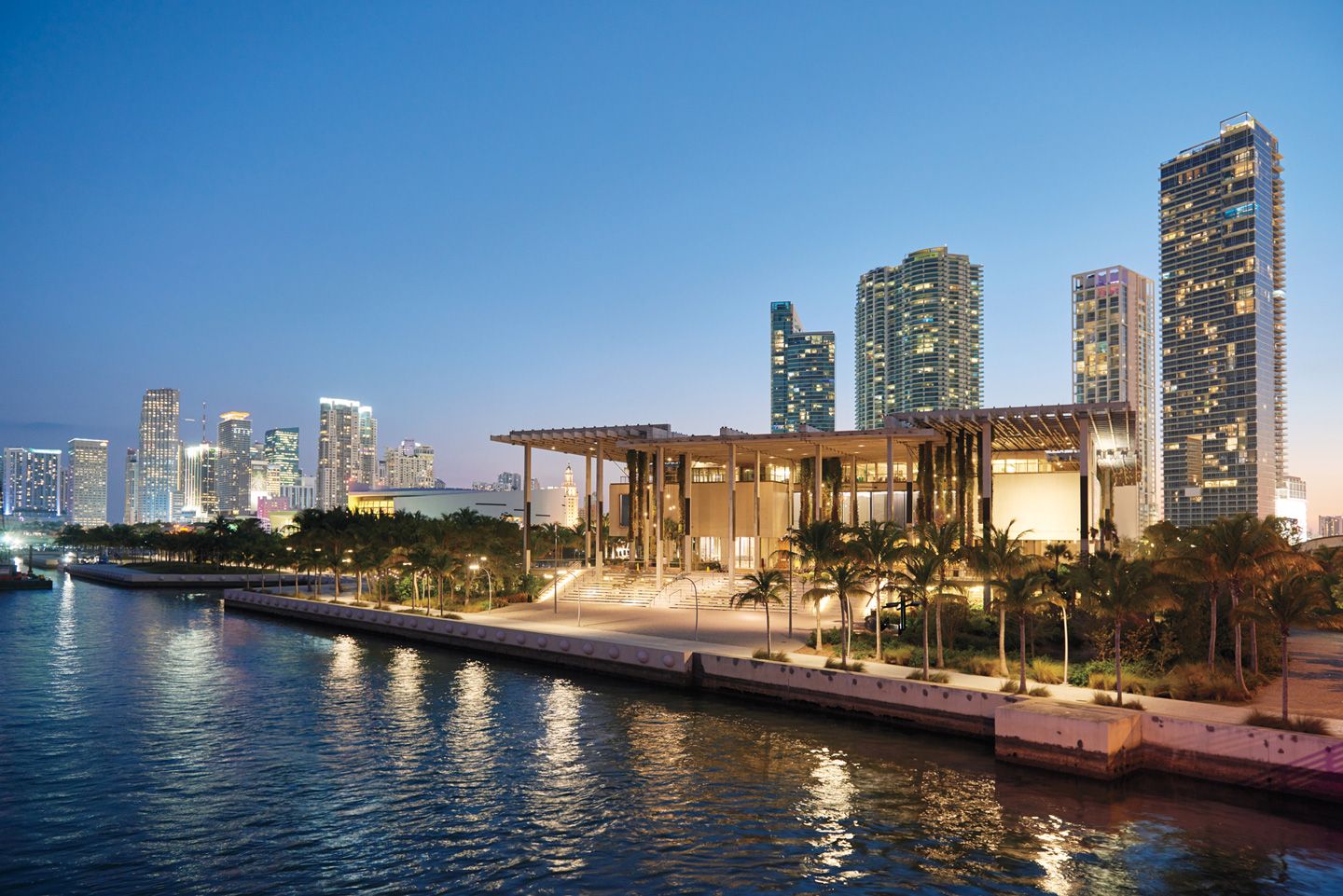 How can one not like what lifestyle Edgewater offers? It offers a relaxed and refreshing living in an urban locality. Modern conveniences are easily accessible. You can go to parks and culture & art venues which are all just within a short distance. The town is continuously blooming – with trendier new residential developments launching out soon. In no time at all, the district will soon be dotted with more luxury high-rise condominiums and more restaurants, supermarkets, and more basic establishments.
For some dining and shopping options, it provides you with wide selections of what you need and want. You can go from the sophisticated and fine dining restaurants to the most subdued and budget-friendly eating spots.
If you want a homey type of community where tourists are fewer, and you randomly get to greet and talk with neighbors in your early morning walks along any of their streets, Edgewater is a perfect place.
Edgewater is quite an attractive place to live in – where you can have all the time to relax, recharge, and explore your community. There are endless outdoor activities to enjoy and bond with your family and friends.
Location
Edgewater is a residential community that exudes a downtown vibe, easily picked as one of the top places to live in Miami. It is around the center of most of Miami's prime areas: it is along Downtown north, and just a few blocks away from Wynwood, Midtown, and Design District (collectively termed as the 'Arts and Entertainment Districts'). Over the bridge is the famed Miami Beach. You can avail of the complimentary Miami Trolley services in several bayfront key areas. Being at a central spot, Edgewater is an ideal place for young professionals and new & old families to appreciate and enjoy what life Miami has to offer.
The proximity of Edgewater to Downtown Miami is just spot-on as it gives you the benefit of both Brightline and Metrorail trains which will transport you to any area in South Florida. There will also be a future rail service for commuters that will take them anywhere within and outside the Miami metro area.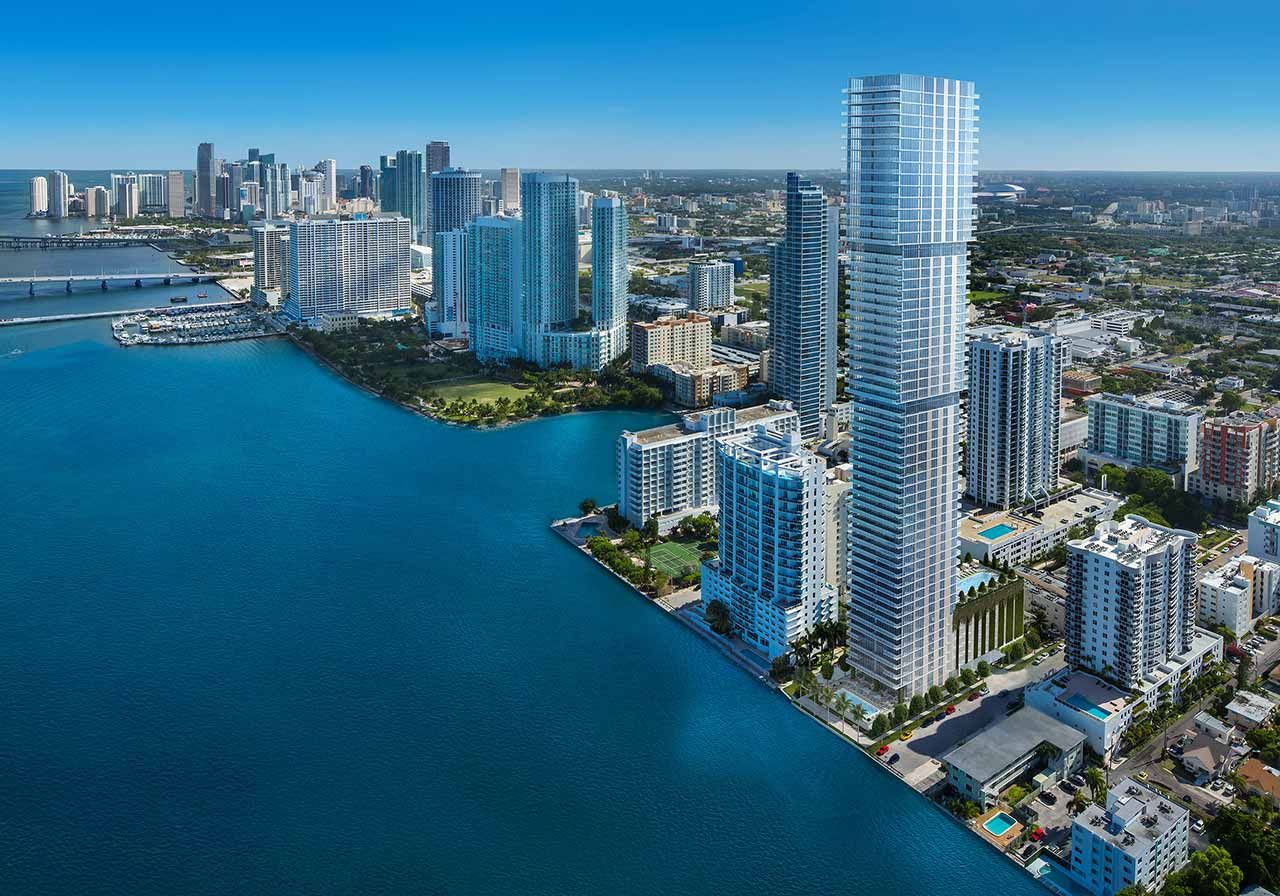 Edgewater's Background History
This charming residential bay neighborhood started from being a posh shopping district beginning in the 1920s to the 1960s. Sears and Burdines, a known national retailer even made the southern Edgewater their home for several years. During the late 1970s, it has progressed more with its anchor mall, Omni International Mall. Do you know that this mall became a super-luxurious shopping destination with popular brands such as Givenchy, Hermes, and other high-end brands and retailers?
Best Lifestyle Appeal and Vibe
Parks, Culture, and Arts
What makes Edgewater such a special and unique community? One of its top attractions is the Margaret Pace Park, all of 8-acres which sits along the bayfront and has other amenities like a huge playground, basketball courts, tennis courts, and open green spaces. You can also do your exercises here. You can run with your dogs, as it is a dog-friendly park. A beautiful place to be – it is quite a calm sanctuary in the middle of Miami's hustle and bustle.
A bit less crowded than South Beach, Edgewater has more new developments going forward as it radiates the peaceful, warm, and friendly neighborhood vibe. The general mode of transport is still a walk or bike ride away making it conducive for simple pleasures such as early morning walks, biking in the late afternoons, or perhaps chatting with neighbors and acquaintances in the streets, and spending time together with family appreciating the scenic waterfront views.
Or have indulgent walks or easy bicycle rides to some nearby popular arts and cultural venues around Miami, such as the Adrienne Arsht Center, Ziff Opera House, American Airlines Arena, Perez and Frost Museums, and many other smaller local art studios and galleries.
Do you know what Edgewater's next cultural gem is? There will be a museum called 'Berkowitz Contemporary Foundation Art Museum' which is now in its development phase. Something exciting to watch out for!
Dining and Shopping
This area is a little more serene than the other Miami communities, but there are a lot of nice restaurants and cafés within the neighborhood. But you won't be able to go to late-night clubs or bars here. Edgewater's best appeal will be the rewarding kind of eclectic options for enjoyable shopping and dining.
You can always walk into most of Miami's renowned restaurants. A hands-down waterfront favorite fine dining restaurant is Amara at Paraiso in Edgewater. For some Italian fare, go to Paolo Fontanot's Italian café and bakery (the only US branch outside Italy). There are more lovely restaurants offering most international favorites. Or you can also head on to nearby Wynwood's and Downtown Miami's fine restaurants like Kush, Alter, and Dunkunoo restaurants for all your food whims.
Shopping is great here at Edgewater as you have easy access to Wynwood's chic boutiques and Design District's specialty shops. Plus, of course, there are Downton Miami's varied nifty shopping choices. Shop till you drop in style is the way to go for those who are up for it.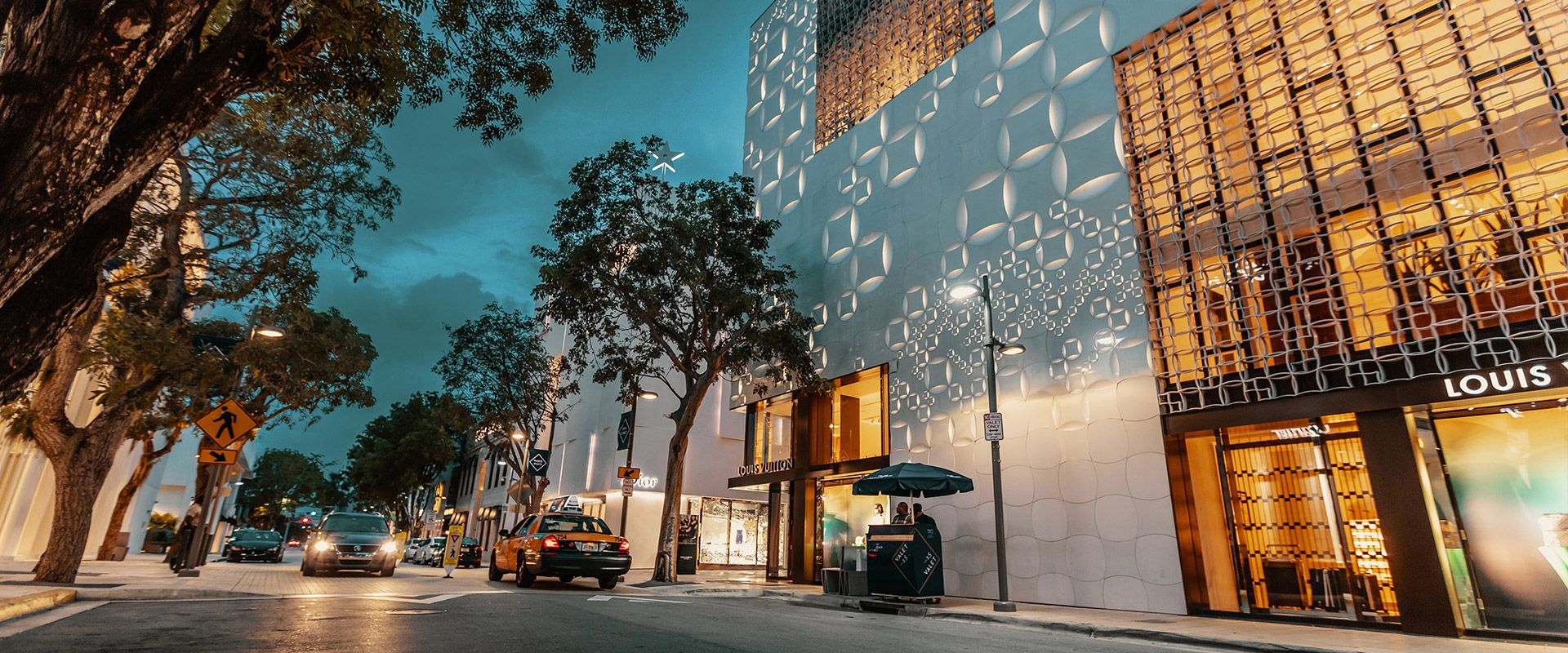 Housing Options: Remodels, Condominiums, & Future Developments
Some time ago, Edgewater has been mostly populated with families in the working class in their small middle 20th century bungalows and some low-rise condominiums. But as the recent years passed, a teeming of luxury condominium buildings, as well as trendy waterfront residences with bay views, adorned this town. Add to this is the modern family-oriented amenities which the locals and residents received well. For a nostalgic touch, some of the old bungalows in this neighborhood have been upgraded and remodeled. They still form part of today's hip local landscape of Edgewater.
Edgewater's current market is the selection for mid-rise and high-rise residential condominiums near Biscayne Bay. Aside from that, you are in for all modern conveniences – nice public parks and great retail and shopping destinations.
Edgewater is a pleasant community to live in. It is one of the most desired affordable locations among Miami's neighborhoods. Below is a quick roundup of what to expect at Edgewater in terms of present and future residential options. There are some expensive condominium buildings as well as several waterfront residences. Some condominiums are in front of the lovely Margaret Pace Park. What a cool location!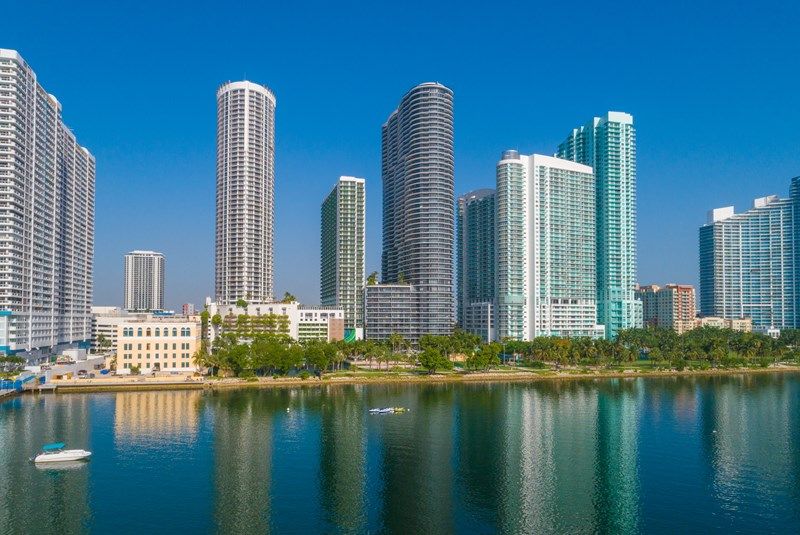 Watch out for the town's upcoming new and pre-construction developments where indulgence is second to none. Check out the following condominiums soon: Biscayne 27, Missoni Baia, and Aria Reserve.
Now that you've seen how Edgewater grew from what it used to be as a plush shopping district to a quiet, flourishing district now - you know that this place has big potentials. You will love its central location, its people, and the best urban relaxed lifestyle it offers like no other.
Interested? Kindly check our inventory of condominiums for sale or rent below for details.