Yes, you must have heard it a few or several times. With
Biscayne Bay
as a fitting backdrop, there lies this warm and refreshing community, Coconut Grove. In this neighborhood, you will see a lot of green spaces around. Some must-visit landmarks include the Barnacle Historic State Park with the oldest house of the community. Or go to Vizcaya Museum and Gardens where the Baroque-designed Italian villas stand apart beautifully. At the waterfront, you can see the colorful sailboats docked under the bright sun. Perhaps, you may want to drop by any of its quaint cafés by a sidewalk or just walk through and dine in one of its lovely restaurants by a street corner.
A perfect place for a balanced work-life environment, even while at the heart of Miami. This small, unique town provides comfort to downtown's daily grind and pressures. Coconut Grove has modern conveniences to offer: supermarkets, banks, hospitals, schools, parks, and business centers. If you are looking for that dream home or a second home for you and your loved ones, this is a must-see on your list.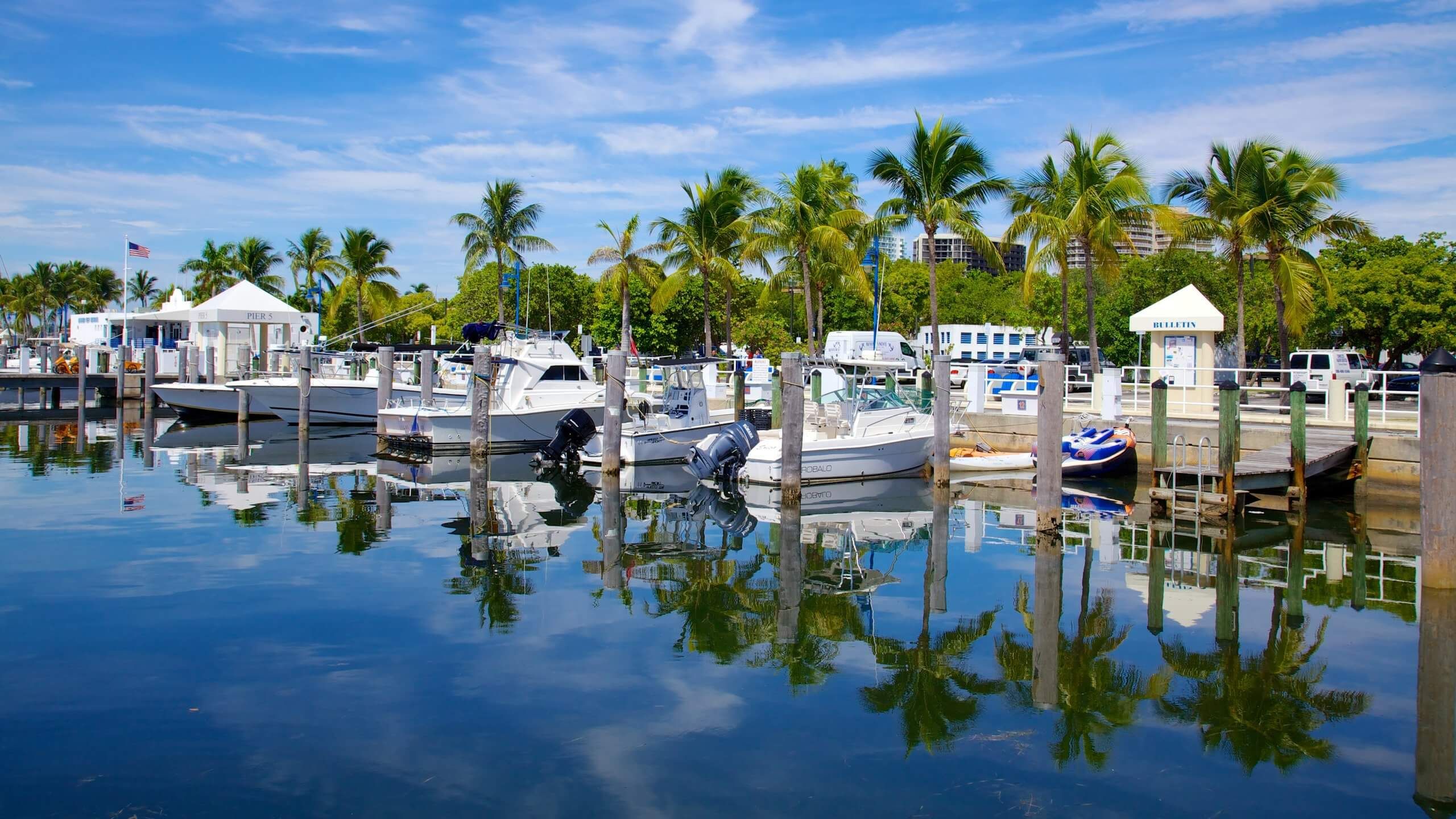 Coconut Grove is the oldest neighborhood in Miami but it is certainly one of the best places to live in the whole of Florida. Truly, a feat – this impressive town has reaped these accolades so far in being the BEST:
•
Number 2 in 25 Neighborhoods in Raising a Family in Miami;
•
Number 2 of 25 Diverse Neighborhoods in Miami;
•
Number 3 of 25 Best Neighborhoods to Live in the entire Miami.
Location
Coconut Grove is situated in the south of Miami's downtown and the beaches. This community has scattered lush greeneries around and stunning shorelines that dominate the Biscayne Bay. With a few influences from the past, it has subsequently transformed into a distinct neighborhood as what it is today. Part of the charm of this oldest neighborhood in Miami is the heritage it has brought from its relatively rich history. Pretty interesting!
Today for most in Miami, when they say "The Grove," it means the Coconut Grove. The incredible natural grandeur, relaxed pace, and picturesque ambiance with modern conveniences all make this place ideal for young single professionals, starting and growing families, and even retirees.
The best of both worlds - that's Coconut Grove for you!
Culture, Demographics & Lifestyle
Coconut Grove's key attraction is primarily on its housing options, but what sets it apart from the rest is its relaxing, laidback environment. The community is filled with galleries, specialty shops, and boutiques plus award-winning restaurants. The neighborhood has quiet, bike-friendly roads and sidewalks. With perfect weather almost year-round, it is typical to see locals walking to the park or coffee shop after work or on weekends. There are regular town activities, too, like movie nights, farmers' markets, and street festivals so most locals enjoy their free time outdoors.
There is a mixed set of locals with different cultures here which is good. The average median income is quite high suggesting that Coconut Grove is considered an upscale neighborhood in Florida. Their unemployment rate is comparatively low vs. the state's average. The education and health services industries are where the locals are mostly employed in. More than half of the total population are professional degree holders, so you can say that residents here are educated rather than eclectic. Their public schools are highly rated, too. Most homes are owned by singles, couples, but families are not unusual, too. This area takes pride in its elegant architecture which includes old-fashioned bungalows, grand Spanish-inspired estates and mansions, and present-day modern and trendy condominiums.
Coconut Grove is truly a sanctuary for people with diverse cultures, ages, lifestyles, and backgrounds.
Everyone is welcome here!
Infrastructure & Developments
Coconut Grove has upcoming infrastructure developments you should watch out. On the pipeline for developers are projects for modern city trends like the plazas for pedestrians, rain gardens, rail, and bus transport hubs, and multi-story residences near workplaces. The development is called the Grove Central, touted as the biggest landmark for multi-use property in entire South Florida. The plan is to have a more accessible hub which will aid public transport and commute as well as push for relaxed walking among the locals. Infrastructure work has begun about 2 years ago. With this plan, Coconut Grove is moving forward with a lifestyle amenity that is readily anticipated by many. This will open up more housing opportunities for the employed, accessible transit systems, and ultimately - a sustainable, flourishing community.
So, this is what the future looks like for Coconut Grove or The Grove? Now, who's excited?
Do you want to be part of these new developments? Want to live or move in at Coconut Grove? Just check our inventory of houses for sale and houses for rent for details.