Have you seen the neon orange crown radiating at night along the Downtown Miami skyline? It is one of the most visible buildings along this strip. The design of bright murals and curvilinear columns make this building so vibrant.
This property is 50 Biscayne, with the renowned Related Group of Florida as its developer. It is one of the most impressive properties in Miami.
The award-winning team of Sieger Suarez Architects designed this property. Also, the prestigious company of The Rockwell Group of New York, did the posh interiors of 50 Biscayne.
50 Biscayne rises with 54 stories on Biscayne Bay, right across from the 32-acre Bayfront Park. This location is perfect. Modern conveniences are nearby. Places of leisure and interest are within the vicinity. This property offers retail spaces on its Ground Floor, including a restaurant.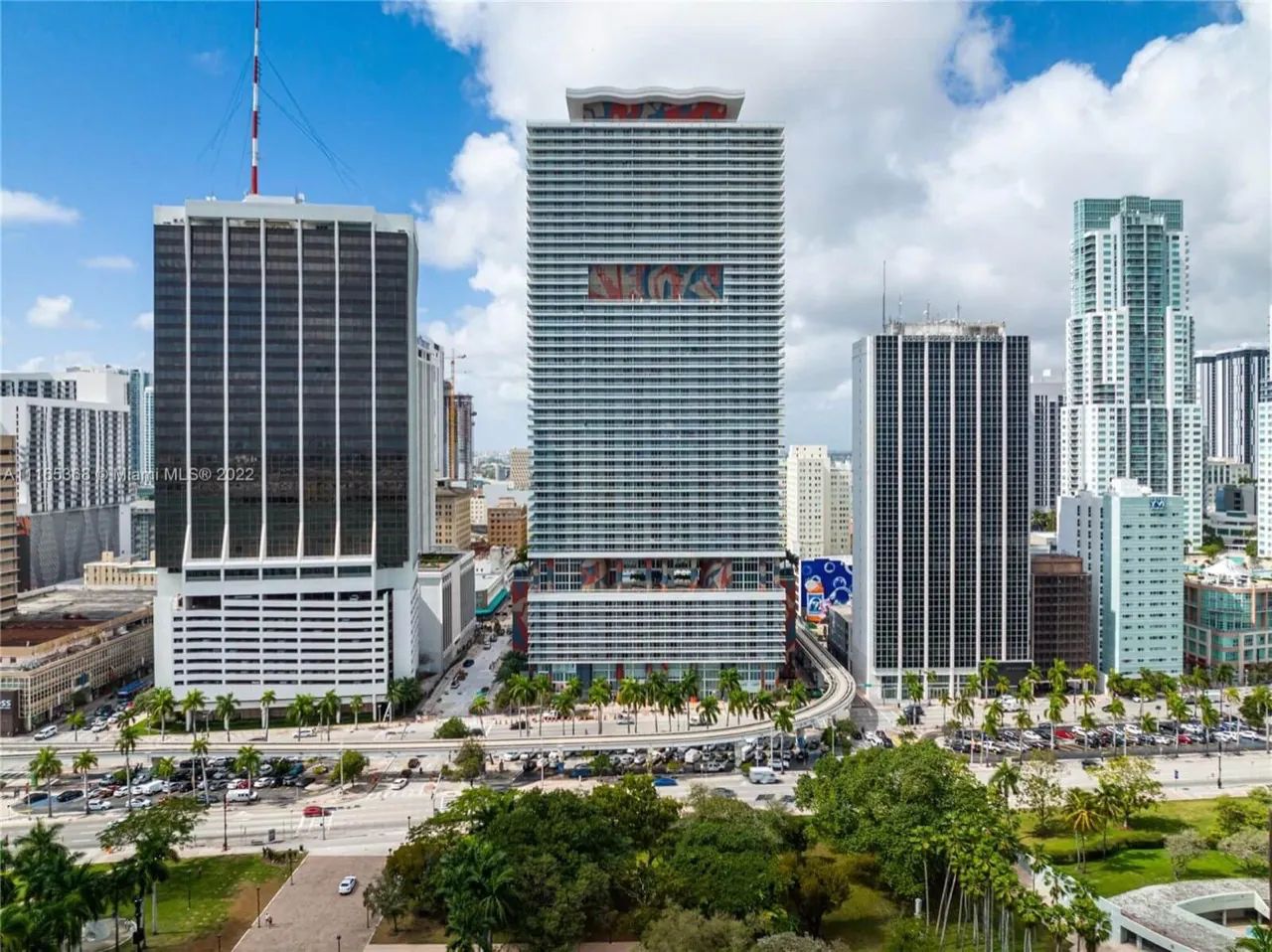 50 Biscayne boasts stunning views of the city skyline and bay. It offers 528 condo residences in all. These homes vary from studio units to three-bedroom layouts. These floor plans range from 567 to 1,789 interior sq. ft. plus balcony. The floor-to-ceiling windows and expansive glass balconies let you in the spectacular views.
Other than the beautiful homes, you are in for more fantastic offerings. One unique architectural feature is the luxurious pool deck and Sky lobby on the 10th Floor. It also has a two-level Clubroom for some leisure options. Also, the 12th Floor features a modern spa and fitness center with 360-degree views of Miami.
Are you ready for a luxurious living? How do you like an active lifestyle in a flourishing neighborhood like this?
Location
You can find 50 Biscayne at the center of Downtown Miami. It is at Flagler Street and Northeast First Street in Downtown Miami. It is part of the Biscayne Wall, where one can see several skyscrapers from Biscayne Bay. This is within the western part of Biscayne Boulevard.
Enjoy the convenience as you are a few minutes away from most points of interest. Some of Miami's top museums, restaurants, and nightspots are here. There are public transport hubs and good hospitals, too. Other places worth visiting are the American Airlines Arena for basketball fans. Drop by the Adrienne Arsht Center for Performing Arts for those into theater and arts. Then, check the Shops at Bayside if your passion is shopping.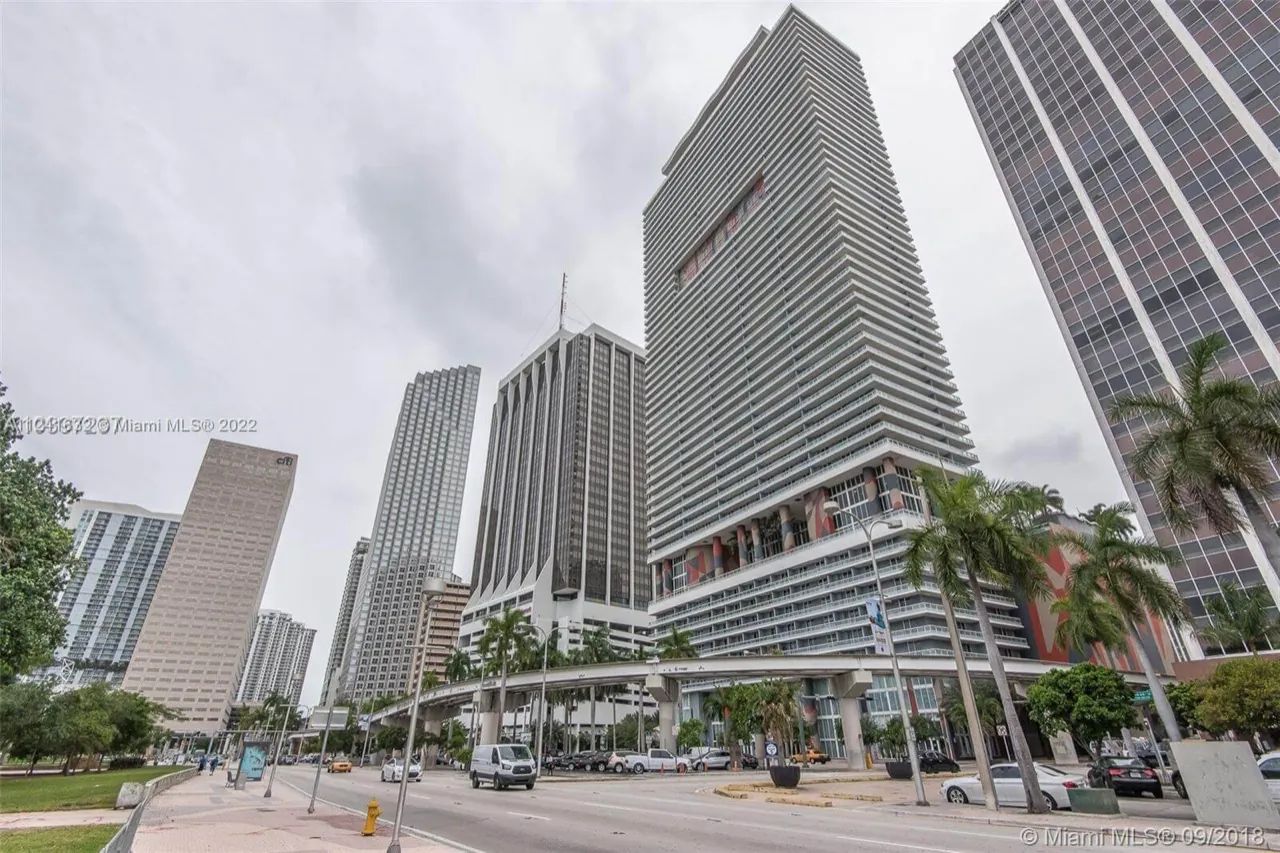 The financial center, Brickell, is a short walk away. Try to visit the rows of fantastic restaurants in the downtown area, too.
Flagler Street, where 50 Biscayne stands, is also evolving into a festival-themed location. More de-luxe properties are set to dominate Biscayne Boulevard. The most-awaited skyscraper at 100 stories and 1,049 feet tall is the Waldorf Astoria Miami. It will be the tallest building in Florida.
Traveling by car – if you want to go to South Beach, it is only 10 minutes. If you're coming from Wynwood, you will be here in 15 minutes. Miami International Airport is 25 minutes away from 50 Biscayne.
Modern Features and Amenities
50 Biscayne is a luxury condo offering several modern features and amenities. These homes are spacious. The 38th and 40th floor 2-story residences overlook the bay. Some of the units have unobstructed views of the bay and Bayfront Park.
Some floors are for specific amenities:
• 10th Floor Urban Oasis: Infinity-edge pool, Daybeds, Cabanas, and lush tropical Landscapes;
• 10th Floor 2-Level Club Room: Billiards, Warming Kitchen (with bay views);
• 12th floor 2-level: Fitness Center, Spa, Pilates, Meditation rooms (overlooking the bay).
There are five high-speed elevators within the building for the residents. All homes have energy-efficient air conditioning and heating systems. Also, there are 24x7 valet, parking, and concierge services. Each unit has the same floor parking space, which is convenient for everyone.
You will love the floor-to-ceiling energy-tinted windows. The open and expansive terraces offer breathtaking city and bay views. Select units have wrap-around balconies. The flooring consists of an upscale Berber carpet and other modern choices.
The bathrooms are spa-like and ultra-elegant. Plus, there is a luxurious oversized jacuzzi-style tub waiting for you.
The kitchens have top-of-the-line fixtures and appliances. Kitchen cabinets come in an all-teak shade. Kitchen counters are in absolute black bringing a hint of understated elegance.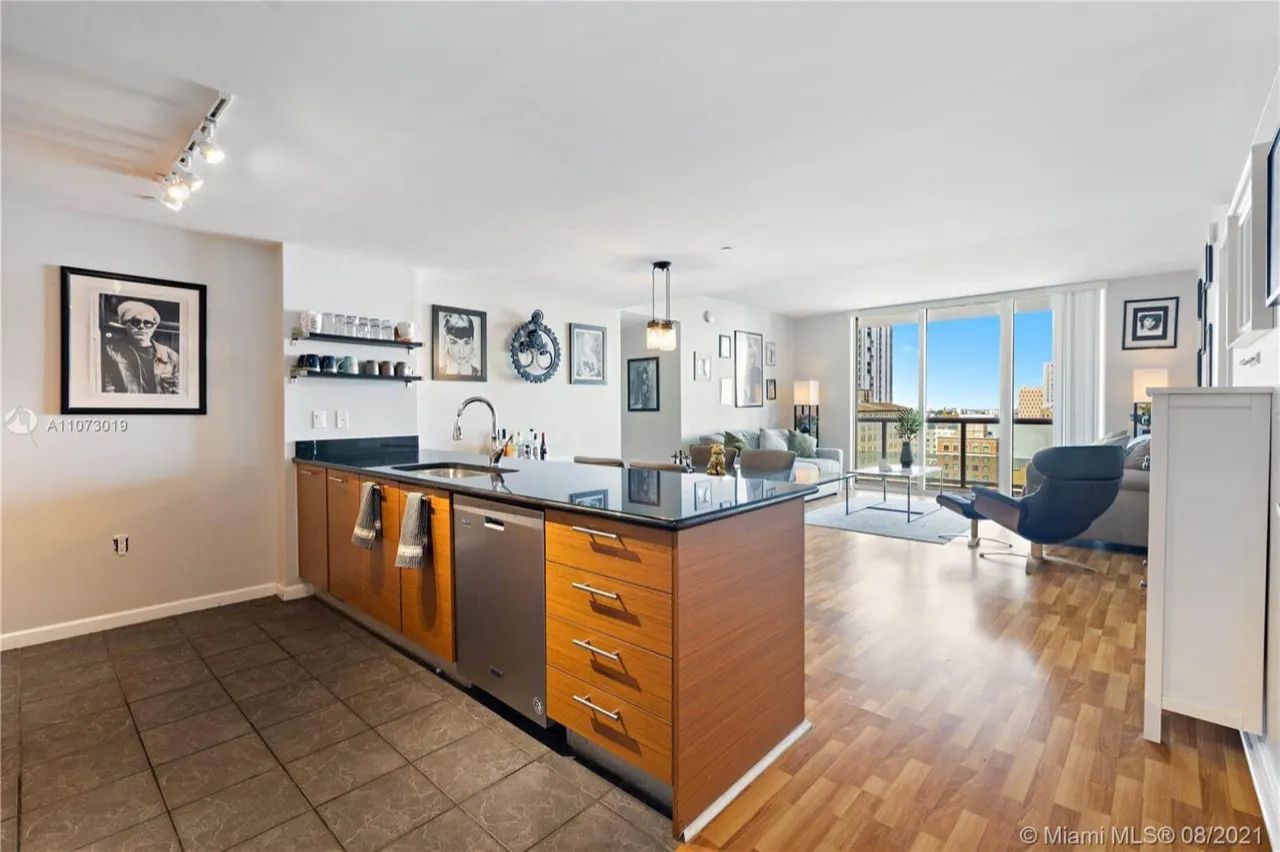 Bedrooms have spacious walk-in closets. Also, all homes have a stacked washer and dryer. So, each home comes furnished. You need not worry about anything at all.
Are you ready to own a home here at 50 Biscayne? Or view it as a good investment opportunity?
Another feature of this property is the option to do a short-term rental of at least 30 days. This is rare in this bustling area.
Let us help you get that unit you want at 50 Biscayne. We at BrokerOne will help you go through the process.