Imagine being surrounded by stunning ocean vistas, all-around waterfront views, and enjoying luxurious amenities all at the same time. If you're looking for this kind of relaxing lifestyle, you have to check the luxury oceanfront condominium residences at Club Tower Two at
Key Biscayne
. Launched in 1998, it has been a distinct landmark in this neighborhood. But fret not, if you lead an active lifestyle - there's so much to see and do here as well. Aside from the great dining and shopping options, you can also play golf at the renowned Crandon Park Course, and try most sporting venues for yourself, your family, and friends.
Club Tower Two features a 20-story building with 111 units with sizes ranging from 2,100 to 5,110 square feet on its 18 floors. It sits on a sprawling property of 52 acres (21 hectares) with sun-kissed greeneries, tall trees, and landscapes with white sand beaches. It offers units with 2 to 4 bedrooms with lots of open spaces for your comfort and ease.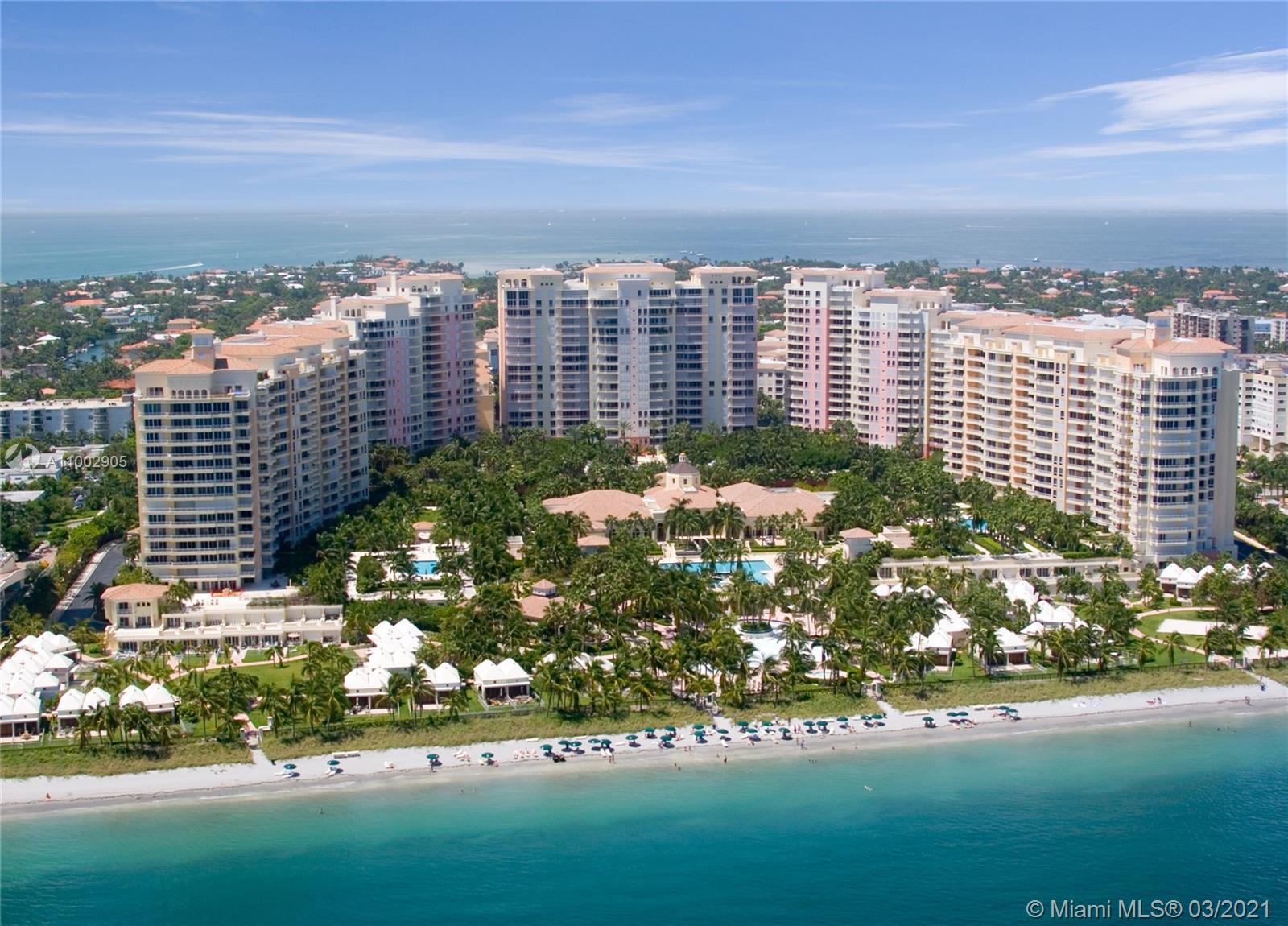 What do Club Tower Two Residences offer you?
•
Superior relaxing lifestyle;
•
Amazing views of the bay, city, and ocean whichever unit you are in;
•
Year-round comforting ocean breeze;
•
Residences' High-Quality and Elegant Features;
•
Exceptional Amenities fit for the pampered;
•
A short walking distance to several of Key Biscayne's remarkable restaurants, places of interest, and trendy shops.
The ultimate advantage is being in a serene place to live in and love - that's Key Biscayne. Club Tower Two has the ocean frontage that surrounds it - something to look forward to every day. A large part of Key Biscayne's islands is kept back for lush greeneries which add to this warm community's appeal. Key Biscayne offers a wide selection of condominium residences from the high-rise luxury ones to the much smaller condo communities. But the one thing in common: the focus is on their strategic location of being beachfront and the lovely weather all year round.
With several amenities and features, Club Tower Two is poised in fulfilling its residents' satisfaction in enjoying all these privileges and more.
Location
The Club Tower Two's sprawling property is located at 785 Crandon Boulevard in the Ocean Club Complex in Key Biscayne. In case you might not know, the Ocean Club complex prides itself in having a lot of amenities: a clubhouse, a spa, pools, a business center, restaurants, eight tennis courts, a fitness center, and beachside and poolside cabanas. You will adore the white sand beaches on the eastern shores of Key Biscayne.
In the same breath, you can say that weekends are always like vacations in Key Biscayne. Talk about long walks on the beach and exciting boat trips out to the sandbar. Or perhaps, if parents would love bonding with their kids, they usually ride water slides at the nearby Miami Seaquarium or swim with the dolphins.
Club Tower Two is easily accessible to the well-liked establishments around Key Biscayne. You can reach
Downtown Miami
and
Brickell
Avenue in 15 minutes. It is close to other key Miami neighborhoods that you can reach by car:
Coconut Grove
in 15 minutes,
Coral Gables
in 22 minutes, and
South Beach
in 30 minutes. It is also located just within 30 minutes from the Miami Airport so that's a bit of an advantage for the residents who are constantly traveling.
Club Tower Two offers a stress-free lifestyle, whether inside your residence, around the neighborhood, or out there on the stunning beaches.
Features: Living in Style and Comfort
Just like the other Club Towers, Club Tower Two offers breathtaking views of all – city, bay, and ocean having floor-through designs as well as expansive windows. They offer open floor plans as well as terraces with gorgeous ocean views. You know that these residences are airy and spacious. What's stunning outside of the building is also the level of beauty that you will see and experience inside the residential units. These stylish residences feature a private foyer as an entry point which will transport you to living rooms with high ceilings into the separate dining rooms. You'll see a complete array of fine fixtures and furnishings as you go to the other rooms like the kitchen. It is built with granite backsplash and countertops with stainless steel double sinks. It is equipped with GE Monogram Series Cooktop, Dishwasher, and Oven. The kitchen is also furnished with exquisite Italian cabinetry and a Sub-zero 48" refrigerator. The Master Bathroom on the other portion is all-impressive with its imported marble flooring, base, and wall in wet areas including the matching marble vanity tops. You will also enjoy their Jacuzzi tubs. For the rooms, there are spacious walk-in closets. All windows and doors are provided with storm shutters to protect you.
You will surely be charmed with Club Tower Two's beautiful lobby along with other facilities like their porte-cochere arrival with concierge and valet parking, a private fitness center, 24-hour security, and direct access to residences from exclusive covered parking. But wait, there's more. If you want to go to the adjacent area which is the Beach Club - there is a two-acre lush and elevated tropical roof garden with several sundecks and two swimming pools that serve as access.
For your leisure, you can bask in the beach and pool cabanas with complete facilities at Club Tower Two. For the tennis buffs, there's a Tennis Club with eight clay tennis courts, locker rooms, pro shop, club room with bar, and professional staff.
Are you interested in having a luxurious lifestyle and moving to Key Biscayne? Club Tower Two is the best of both worlds - you experience resort-style living but you also get to do some lively activities for leisure and fun. It is the ideal setting for a different kind of lifestyle – vibrant and luxurious yet relaxed. Pure bliss!
A complete list of Club Tower Two's Amenities and Facilities is enumerated down below so check them out.
Club Tower Two apartments For Sale and For Rent
Broker One always keeps up-to-date inventory of Club Tower Two condos for sale and for rent. Explore available units, see the pictures and property information. If you have any questions, please don't hesitate to contact us.