La Gorce Island is a luxurious, exclusive gated community in South Florida. It sits along Biscayne Bay, south of Normandy Isles and west of Allison Island. But it is part of Greater Miami Beach, which is North Beach.
It is one of the premier neighborhoods of Miami Beach. Well-known celebrities and wealthy business executives love this island. They choose the waterfront views and the expansive houses. But they want exclusivity, too. Celebrities like JLo, Cher, Matt Damon, Ricky Martin, and Billy Joel are a few of those who own a home here.
La Gorce Island is like a tropical paradise for the residents, a lovely sanctuary. The privacy is welcoming. But the charm and bustle of the nearby city life are not too far. Most classy dining and shopping choices are within a short distance. Of course, there are nightlife options at the beaches, too.
The iconic La Gorce Country Clubs lengthens the island at its center. Surprise Lake is at the southern end.
If you wish to have that luxurious island lifestyle, check out La Gorce Island. The homes are stylish, modern, and appealing. The daily views are splendid. The streets are well-landscaped. The amenities are superb.
Even John Oliver Gorce said this quote: "La Gorce Island is a place for pleasure-bent and health-seeking folks." Need we say more?
Brief History
Miami Beach and La Gorce's beginnings share similarities. So, who was behind all these? The famous visionaries are Carl G. Fisher, John S. Collins, and the Lummus brothers. They paved the way for the transformation of swamplands and mangrove jungles. The excellent outcome is now what we have as the tropical paradise of Miami Beach.
Carl Fisher named the La Gorce and La Gorce Island to honor his friend, John Oliver La Gorce. La Gorce was an author and president of National Geographic Magazine Company.
Fisher encouraged the rich and famous for making Miami Beach their home. This achievement has established the stature of what Miami Beach is now. It is the height of what South Florida's luxurious living is all about.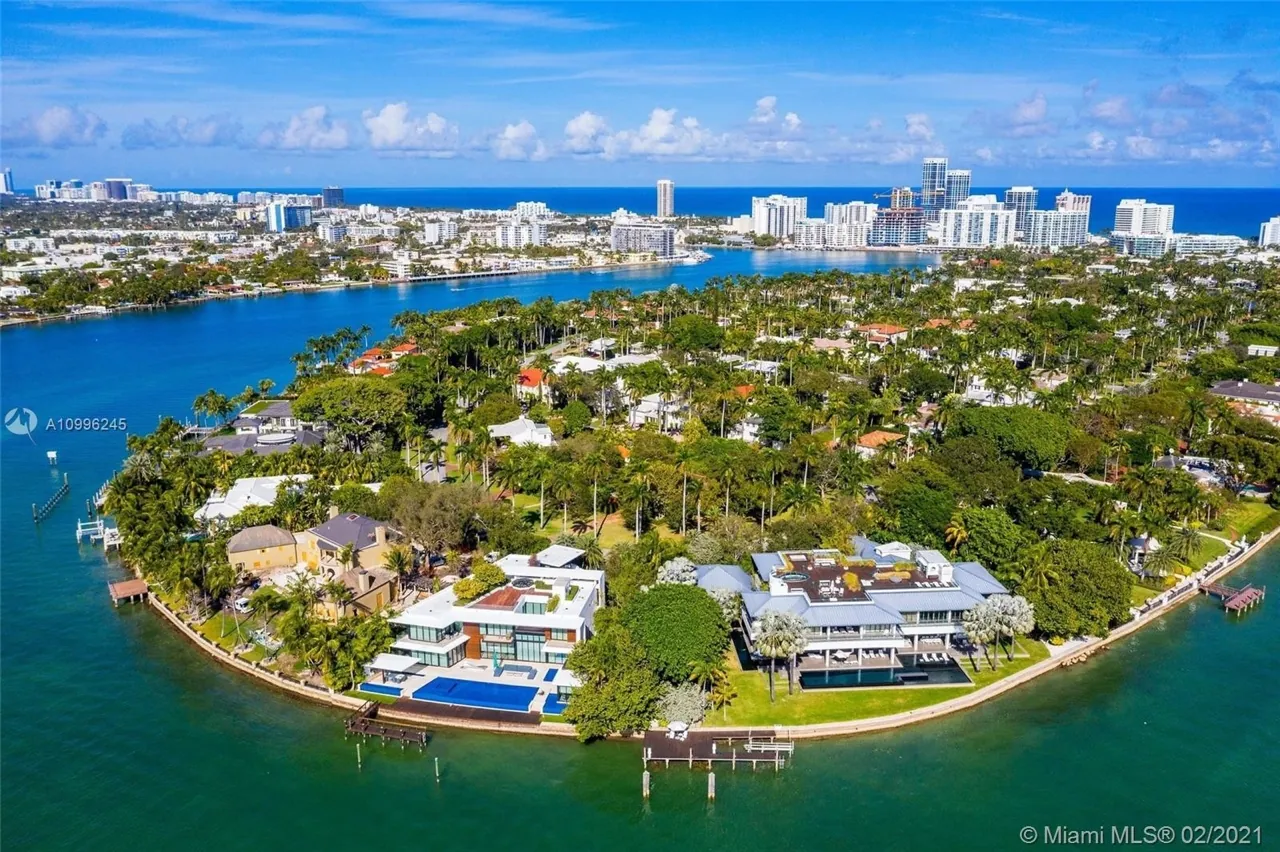 Location
La Gorce Island is a small but deluxe paradise on the stunning shores of Biscayne Bay. It is part of the affluent neighborhood, La Gorce. It sits south of the Isle of Normandy and north of Mid Beach. It is west of its sister island, Allison Island.
La Gorce Island is right in the heart of Miami Beach. A few minutes away is the lively South Beach neighborhood. Here, you can explore the various options in dining, shopping, and entertainment. Besides, the island is only a short drive away from many points of interest. Places nearby are Downtown Miami, Coconut Grove, and the Design District. Plus, a short drive is where you can go to the local beaches and the Miami International Airport.
La Gorce Island connects to the La Gorce neighborhood via a bridge. La Gorce Island is a separate neighborhood from the La Gorce neighborhood. Yet, the two locations are pretty popular. They represent areas for the affluent of Florida. What makes La Gorce Island a sought-after neighborhood is the type of homes you can find here. You can find elegant mansions here, both historic and modern. The reason why this community stands out is this: waterfront location. Along with this are the unparalleled views, of course!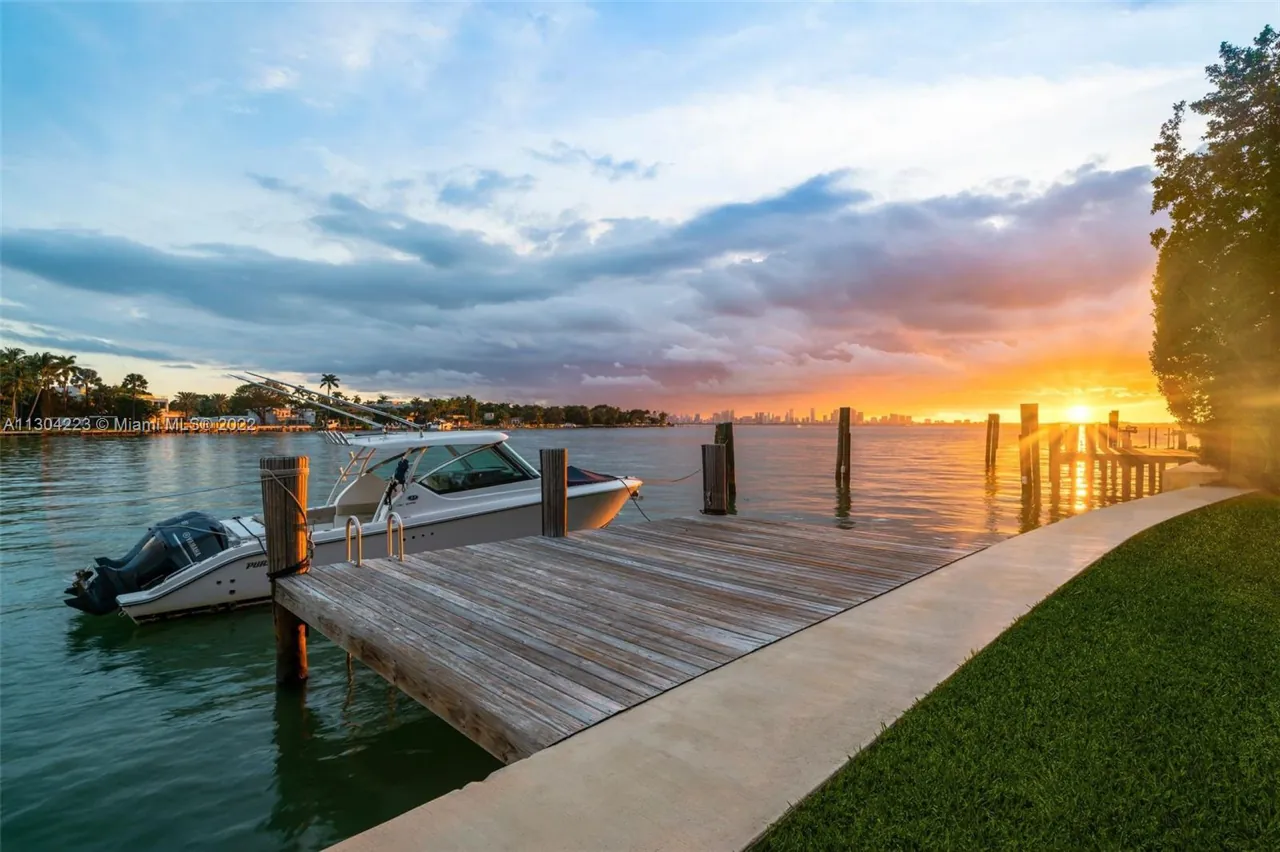 Lifestyle
Nothing beats the utmost serenity and exclusivity of La Gorce Island. It stands at a very accessible location. You can go in a few minutes to Bal Harbour Shops, the epitome of outdoor luxury shopping. There are fantastic restaurants in nearby Miami Beach, right off Collins Avenue. These restaurants offer the best in all types of cuisine. You may prefer fine dining, Cuban fusion food, Japanese, Italian, or the usual comfort food.
Security at La Gorce Island is 24x7, so there is utmost privacy for both residents and their visitors. This security extends to the surrounding waters. Besides, you can see boat patrols along the island's shores on routine duty for protection.
The neighborhood at La Gorce Island is inviting. Check out all the beaches around amidst the famous South Florida sunshine. There is no reason why no one will bask in an active lifestyle. You will see the lush palm trees lining the streets. People do their walking, jogging, biking, and rollerblading. Water sports enthusiasts enjoy easy access to the stunning Biscayne Bay. They can indulge in activities like kayaking, paddle boarding, and boating.
One notable feature of this neighborhood is its La Gorce Island Association. They established this entity in 1946. This group of community members has only one goal: to preserve the island and its exclusivity.
La Gorce Island provides several amenities like 24x7 concierge and parking services. The concierge will prepare your travel arrangements. They make reservations to the top restaurants in nearby Brickell for you, too. On top of that, they can book tickets to your favorite events and shows. Other amenities include a lap pool, a health spa, and private treatment rooms.
Who needs to go somewhere else with all these top-notch amenities? Not if you're a resident of La Gorce Island.
Homes in the Neighborhood
La Gorce Island offers the most desirable waterfront properties in South Florida. Yet, it features less than a hundred luxury estates in the community.
The waterfront lots offer views too beautiful to resist. Imagine the emerald waters of Biscayne Bay and the Miami skyline as your daily backdrop. Bask in the breathtaking sunsets against the white sand beaches. Most homes here own private docks for their boats and yachts.
The style of homes is diverse. They range from homes with grand gates to those glossy-looking Mediterranean mansions. All these homes display remarkable design and elegance by world-famous architects. You can also find interior homes on expansive lots with lush tropical landscaping. Most estates cost within the multi-million mark.
La Gorce Island in Miami Beach offers properties for sale. These homes are modern, comfortable, and well-maintained. Plus, these homes are for everyone: business executives, professionals, entrepreneurs, couples, and families.
La Gorce Island will be a good option if you are up for a beautiful beach life with warm neighborhood vibes.
We can help you look for your dream house at La Gorce Island. At BrokerOne, we are always ready to assist you.