Star Island is a gated neighborhood with boat or bridge access. This connects it to the MacArthur Causeway joining Miami Beach to mainland Florida. This Bridge Road reaches a guarded gate and turns into Star Island Drive. It then makes a loop at the island's center for its residents.
But Star Island is still a public neighborhood. Several guided boat tours are going through the island. People are curious about the mansions where many celebrities live.
Bask on Star Island's stunning waterfront homes. These include all the deluxe features and amenities matching their grandeur and beauty. This tropical island continues to be a treasure of masterful design and architecture. Plus, being in one of the top locations in South Florida is an advantage.
Celebrity sightings are quite the norm here. Affluent residents, past or present, are those on the elite list. Be it in business, entertainment, and sports. This list includes Madonna, Sylvester Stallone, Will Smith, Shaquille O'Neal, and more.
The infrastructures in the community are remarkable. The children have options for both public and private schools. It is a community where modern conveniences abound.
One excellent option for a different kind of premier island lifestyle is here at Star Island.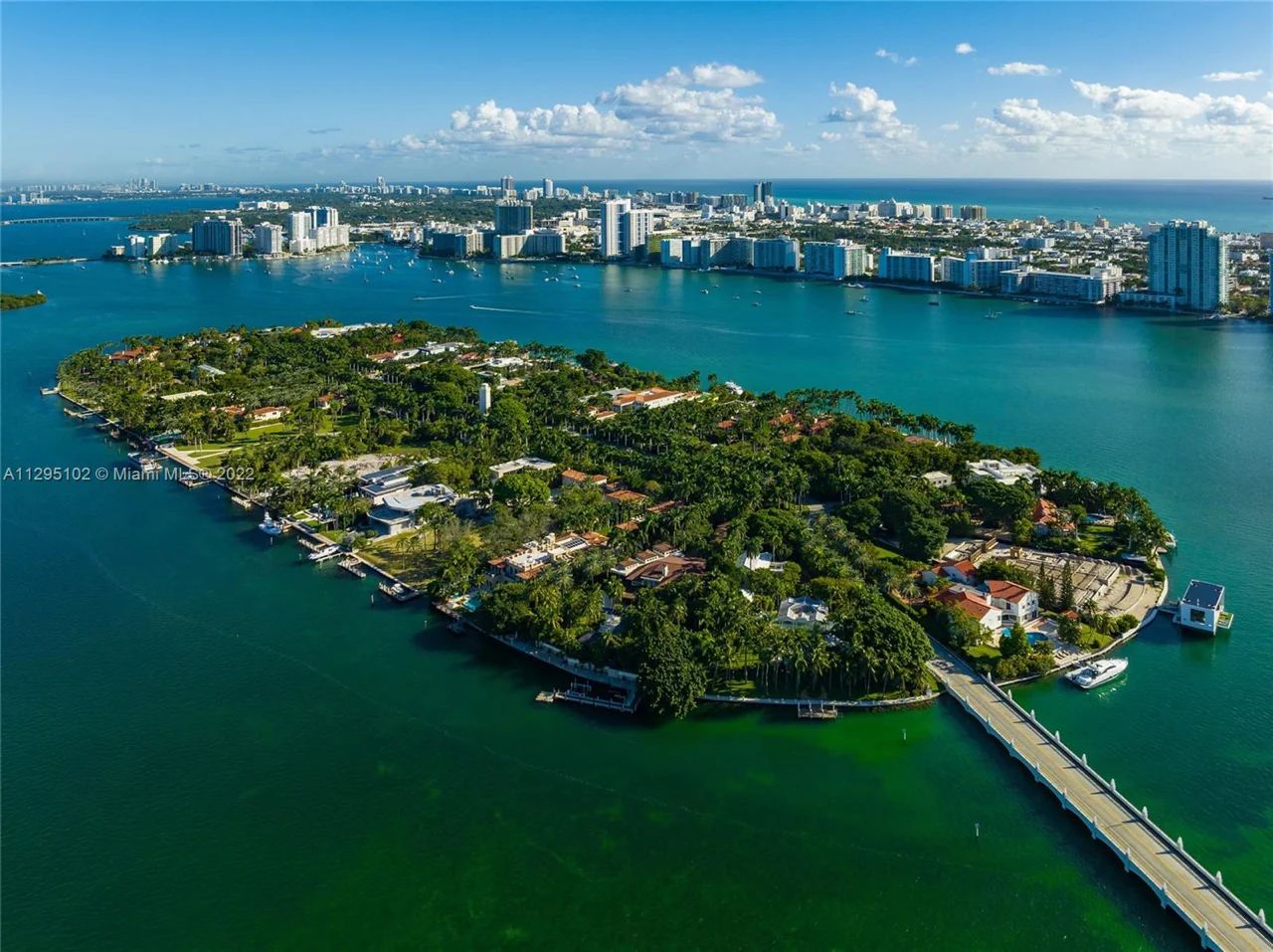 Star Island's Beginnings
Star Island is an artificial island dating back to the 20th century. The railway was built in Miami-Dade County. Soon, developers recognized Miami Beach's potential to be a town resort.
As the government and people in business made land improvements, Miami Beach grew. With this development, they drained marshes and leveled islands. One of these new islands then is Star Island. The sand dredging by the Army Corps of Engineers around 1922 paved the way for this beautiful island. Prominent entrepreneur, Carl Fisher owned Star Island first.
Star Island became a prize catch for real estate. Distinguished architects like Walter De Garmo built big mansions around the neighborhood. Most homeowners were Miami's VIPs. New residents replaced the original mansions with modern structures through the years. Yet, the island's prestige and exclusivity have continued despite these changes.
Location
You can find Star Island in the clear turquoise waters of Biscayne Bay in the southern part of Miami Beach. It is also east of Palm Island and Hibiscus Island and south of the Venetian Islands. The island is accessible via the Bridge Road connected to the MacArthur Causeway.
With this setting, the world-famous South Beach is a short distance away. The community is also near Downtown Miami. You are in the middle of all the fantastic dining and shopping options. There are also arts, culture, nightlife, and entertainment spots nearby.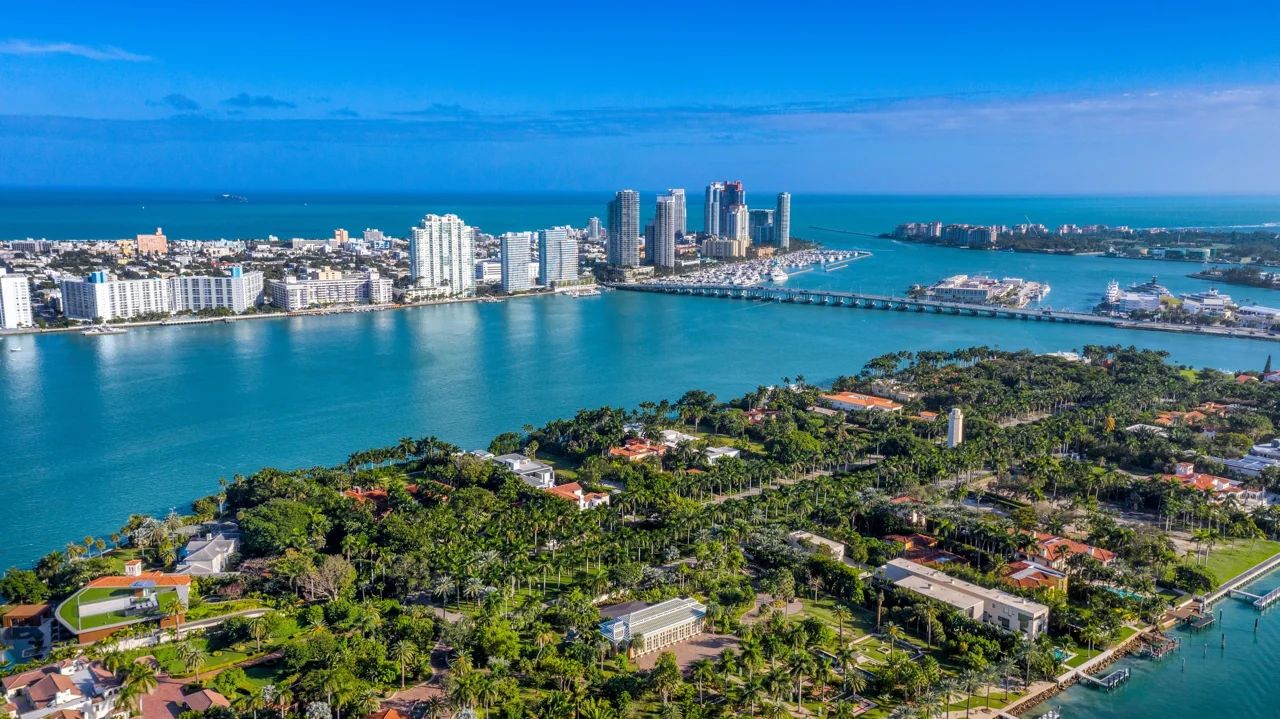 Lifestyle & Climate
The proverbial "lifestyle of the rich and famous" describes how Star Island is. Most residents here enjoy their privacy. The homes are all secluded, but friendships are common among residents. Most enjoy entertaining, so their houses have pool houses and several guest rooms. Aside from pools, there are also tennis courts on the island. These attractive homes' features are recognizable from notable films and music videos. Indeed, the luxurious lifestyle here is the standard. Everything the residents need is available, and they can have them in a bit.
Star Island has its share of famous residents if you're fond of celebrities. Imagine going outside your home and catching a celebrity walking in the street. You may also glimpse a familiar face as he pulls his boat into his dock. Be ready for these pleasant surprises at Star Island!
It is not an island for the stars for nothing! It truly lives up to its name, having the most influential personalities as its residents.
Star Island's other attraction is its climate. As part of Miami Beach, it is one city in the US with no freezing temperature. Its location on the sea in Biscayne Bay makes the climate milder than mainland Miami. The average low is 61 degrees in January, while the average August high is 89 degrees. Seawater remains at 75 to 86 degrees, so swimming and boating are relaxing all year round.
The residents have a huge dose of sunshine. They experience this in their pools or yachts in the backyard. There is about 70% daily sunshine here at Star Island. During the rainy season, there is sunlight to enjoy on most, if not all, days. They get rain, too. June is still the rainiest month.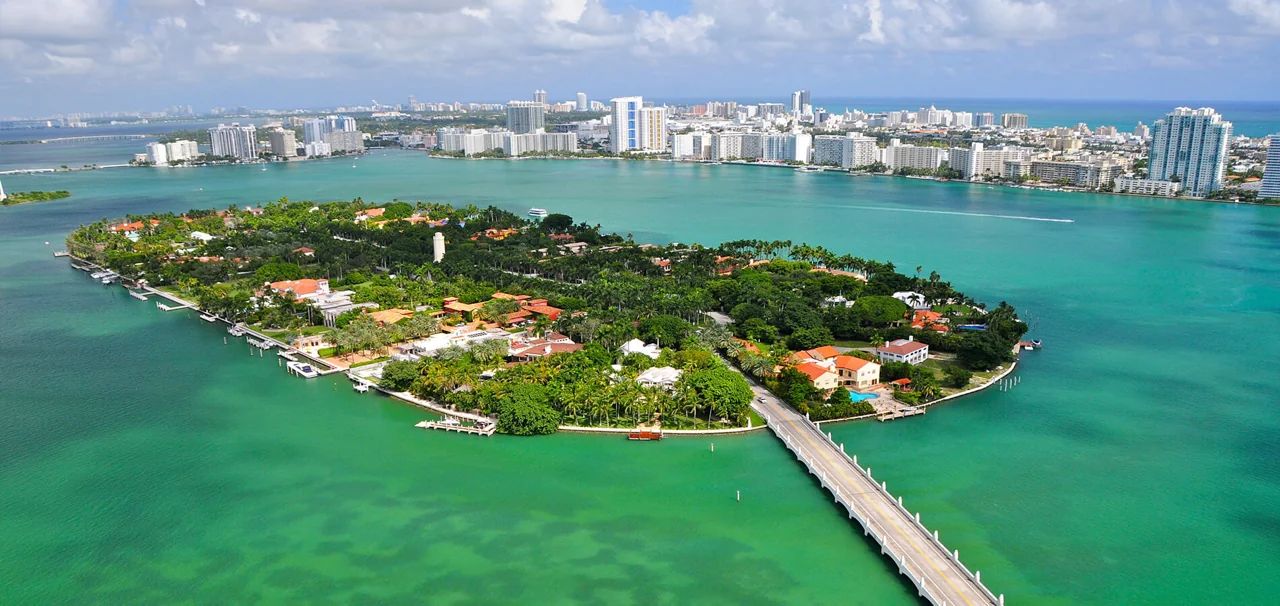 Real Estate at Star Island
Star Island's properties include several luxury waterfront mansions and gated estates. Home styles include classical architecture to ultra-modern.
Many homes were built by the renowned Miami architect Walter De Garmo in the early 20th century. De Garmo's works include architectures such as Neo-Classical, Mediterranean Revival, and Mission Revival. The structures date back to Spanish and Venetian styles. These features include stucco-styled villas with white walls. These villas display tiled roofs, large columns, arches, and courtyards. These residences are stylish and opulent.
Would you like to be part of this luxurious neighborhood? Live your best life at Star Island. The ambiance, the amenities, and the people make up this warm and attractive community. If you want more details on properties to own here, we can help you at BrokerOne.