The year-round vacation feeling in Orlando, Florida? YES - whether you're an adventurer, a foodie, an art lover, or a shopaholic – this is one place for you! But, of course, who would fail to mention the theme parks, rides, attractions, and water parks?
Going a bit further – how would you like to settle in one of Orlando's best neighborhoods?
Baldwin Park is one of the most appealing neighborhoods in Orlando. It is one of the newest and bustling communities offering an urban-suburban mix feel. It is one place where you can walk and bike. Besides, you will enjoy fancy restaurants and experience an array of architectural exteriors.
It is a flourishing neighborhood offering great features and amenities. It has a town center complete with all the modern conveniences. If you want to bond with loved ones, various options for leisure are here, too. Do you like lazing in parks or strolling along manicured streets? Or shop and dine. The choices are many. People here lead a well-balanced lifestyle.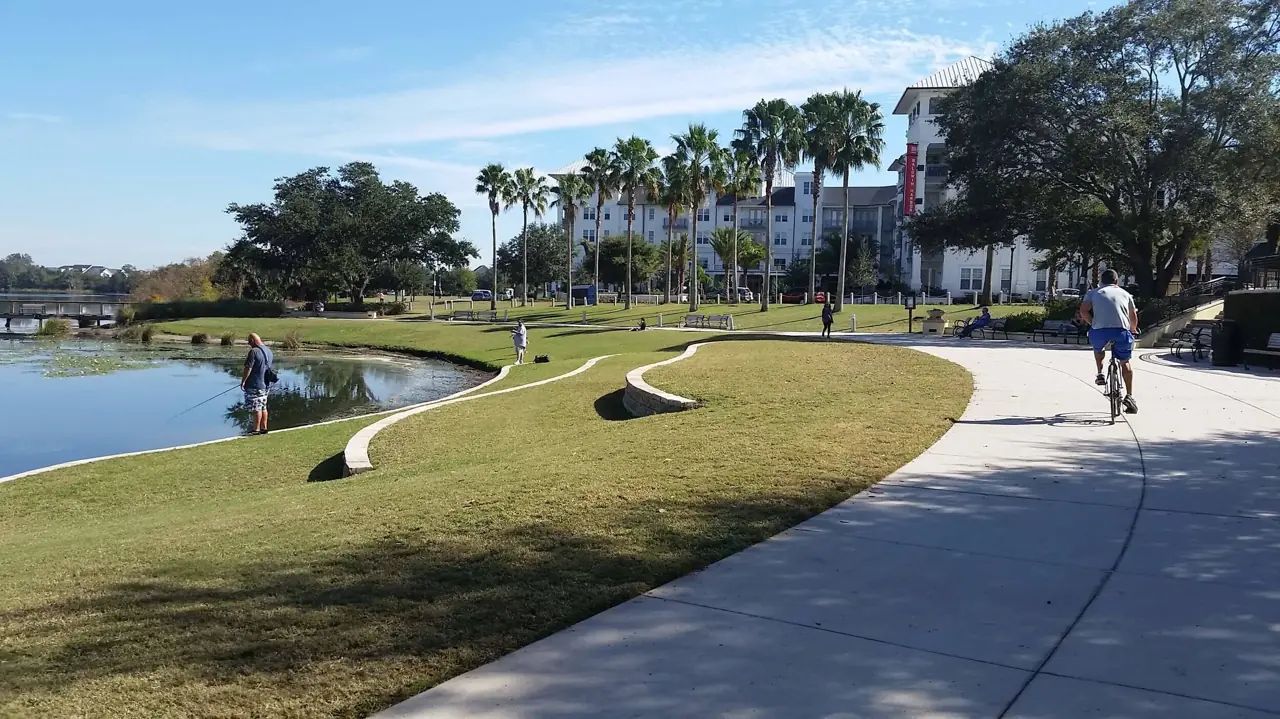 Besides, Baldwin Park is two miles from downtown Orlando, so if you want some more options, it is a short drive away.
The feeling of belonging reflects how friendly the residents are. People sit on their porches to chat. Or walk and talk together.
Baldwin Park is your neighborhood if you want a great place to live, work, play, and invest.
History
Baldwin Park used to be a very traditional community. It stands on the location of the former Orlando Naval Training Center. The new owners helped the huge Navy base become a charming and safe neighborhood today.
Location
Baldwin Park's location is ideal. It is in Orange County. Nearby neighborhoods are Audubon Park and Winter Park. Commute time is 20-55 minutes to Orlando International Airport. For the parents, several top-rated schools for all levels are nearby. The most popular of these schools is the University of Central Florida.
What makes Baldwin Park a desirable neighborhood? Check out these reasons:
Multi-Awarded Neighborhood
Baldwin Park has won awards from many groups. The most recent award is from Niche based on experts' insights and US Census statistics.
For Baldwin Park, here are 2022's Niche figures:
• #12 of 111 Best Neighborhoods to raise a family in Orlando;
• #18 of 111 Best Neighborhoods to live in Orlando;
• #23 of 111 Most Diverse Neighborhoods in Orlando.
These are excellent reasons to choose Baldwin Park for a home. Indeed, Baldwin Park is one of the best places to live in Florida.
Leisure, Parks & Events + Walkable Community
Counting on two dozen parks and two lakes, Baldwin Park is the perfect epitome of an ideal community to love. It is what makes Orlando earn its moniker "The City Beautiful."
There is one park that encircles a large lake in Baldwin. This offers a unique pleasure for the people of Orlando. A parkland extends from Lake Baldwin through residential communities. These include major recreational fields and facilities. Cady Way passes through the community connecting Baldwin Park to Winter Park. This is a 6.5mile regional bike-ped trail.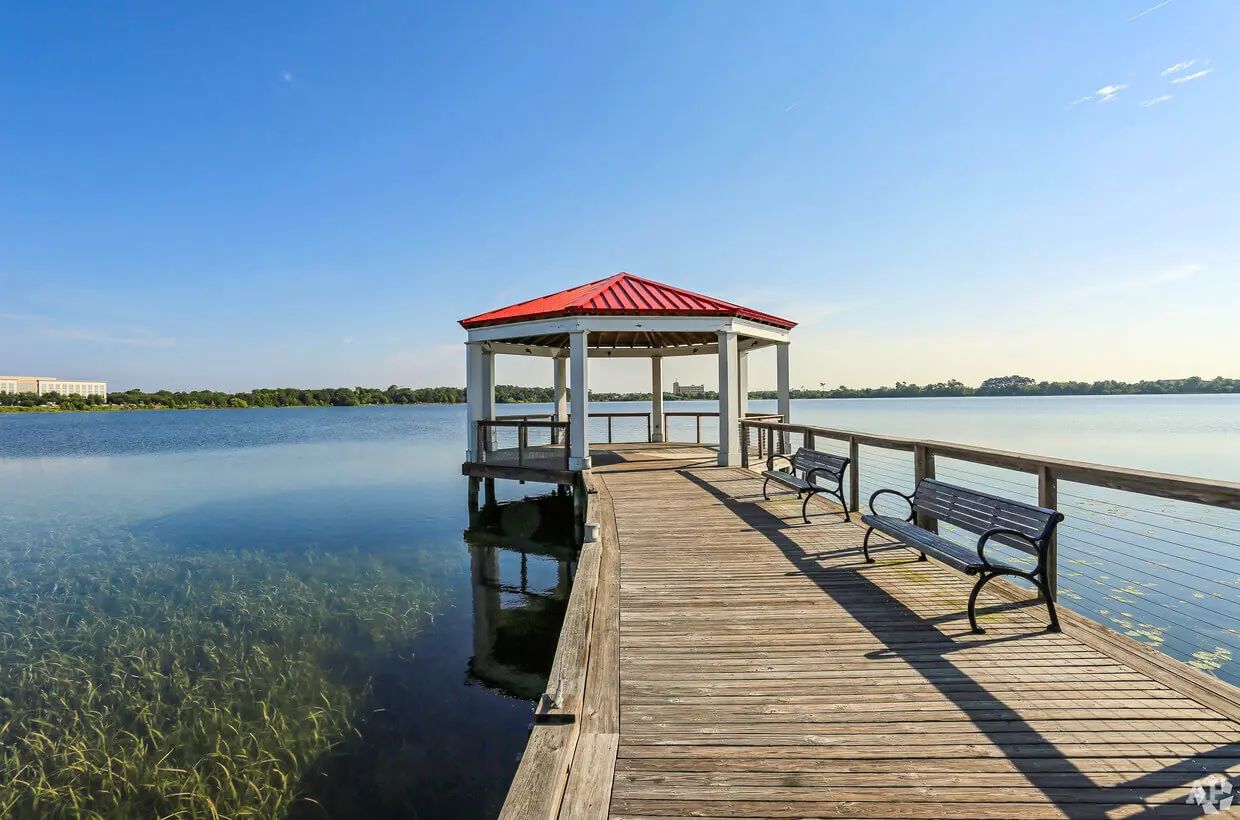 Check out the well-kept sidewalks. You can stroll at your own pace. Or do some biking, too. There's a Loco-Motion bike shop that offers rentals. This is perfect for exploring the parks. The streets are well-lit, so they're safe. Plus, there are different playgrounds available for children.
Get to experience the vibrant community life here. There are family events, outdoor concerts, holiday parades, and porch sales.
Baldwin Park is a dynamic and bustling community. Your benefit is choosing from several leisure options here.
Town Center Feels
Baldwin Park is a planned community. Expect all the modern conveniences around. A wide array of dining, shopping, and entertainment options are within a short walk away. There are much-raved local restaurants like Seito Sushi and Tutto Café. Or you may want to try Ferris and Foster's Famous Chocolate Factory.
The town center has a lot to offer. There is a full-service supermarket that also counts customers from neighboring communities. Plus, there is a CVS Pharmacy, a bank, a bike shop, a dry-cleaning shop, a fitness center, and other small businesses. Of course, you can also find office buildings, a church, a medical center, and schools. Due to its density and property value, Baldwin Park is a significant contributor to the tax base. That is, if you compare it with a typical Orlando neighborhood.
Diverse Housing Options
Baldwin Park is a hub of different types of homes. There are apartments for rent. There are also luxury condominiums. Some modern and traditional family homes are in this suburban setting. Of course, you can find a few mansions and cottages, too.
As a newly-planned community, the homes are more updated. These houses' ages are within 20 years, between 2003-2015. These beautiful homes are comfortable and stylish. Some homes also feature architecture as inspiration from older neighborhoods. There are some multi-story townhomes, or craftsman-designed bungalows, too.
If you have home preferences, you can decide fast due to available diverse options.
If you're interested in moving and living here in Baldwin Park, choose the one that fits your dream home. Then, let us help you with what you need - we at BrokerOne will provide you with all the details.