Park Lake Highland is a neighborhood in Orange County in Orlando. It offers residents both modern city living and a suburban feel. An advantage is its being close to downtown Orlando. Check out the number of restaurants, coffee shops, bars, local shops, and parks around here. Besides, there is a wealth of facilities and modern conveniences here. This makes this community ideal for people on the go.
There are biking and walking trails around for everyone. Park Lake Highland features scenic views of the city skyline, too. There's a mix of modern residences for single families and historic lakefront homes. The atmosphere here is safe and quiet.
It is a destination for those who crave good food. The most highly-rated restaurants are in the area, so indulge. There's a wide-ranging cuisine that you can go for – be it Southern Barbeque, local fare, or Spanish tapas. The music is upbeat at night. Spend weekends with friends at local brew pubs. Weekends are for fun and leisure.
2022 is one of the many times Park Lake Highland landed on Niche's list. Time and again, it continues to be one of the best neighborhoods in Orlando.
Based on Niche's latest ratings, Park Lake Highland earned the following achievements:
• #1 of 111 - Best Neighborhoods to Live in Orlando;
• #2 of 111 - Best Neighborhoods for Young Professionals in Orlando;
• #7 of 109 - Best Neighborhoods to Buy a House in Orlando.
No wonder Park Lake Highland is one of the most popular neighborhoods in Orlando. It features dining, nightlife, leisure, and shopping destinations waiting to discover and explore.
History
Park Lake Highland has come so far since its beginnings. This was at the end of the 1800s to early 1900s. It is one of the suburbs of Central Florida. At that time, beautiful bungalows were typical in the community. You can find big trees lining the streets. It has become a sought-after community for young professionals and families. Park Lake Highland fits the bill for people who are looking for both urban and suburban living. It has a charming vibe – one of its old-world charm and contemporary feel.
Location
Park Lake Highland is at the intersection of Park Avenue and Highland Street. Going to this neighborhood is easy and convenient. It has access from main roads like I-4, US 441, and SR 408.
Orlando's famous attractions include Disney World, Universal Studios, and International Drive. So, if you like fun and adventure - these are all near the community. Of course, who would not mention Lake Highland Park? This is so close to Downtown Orlando. This lake is a favorite of many locals because of its vast, open green spaces. Plus, there are several activities you can do here. Check out their fishing areas, picnic areas, walking trails, and spectacular city views.
Park Lake Highland's proximity to downtown makes it so convenient. Residents can access the best dining, entertainment, leisure, and shopping destinations anytime.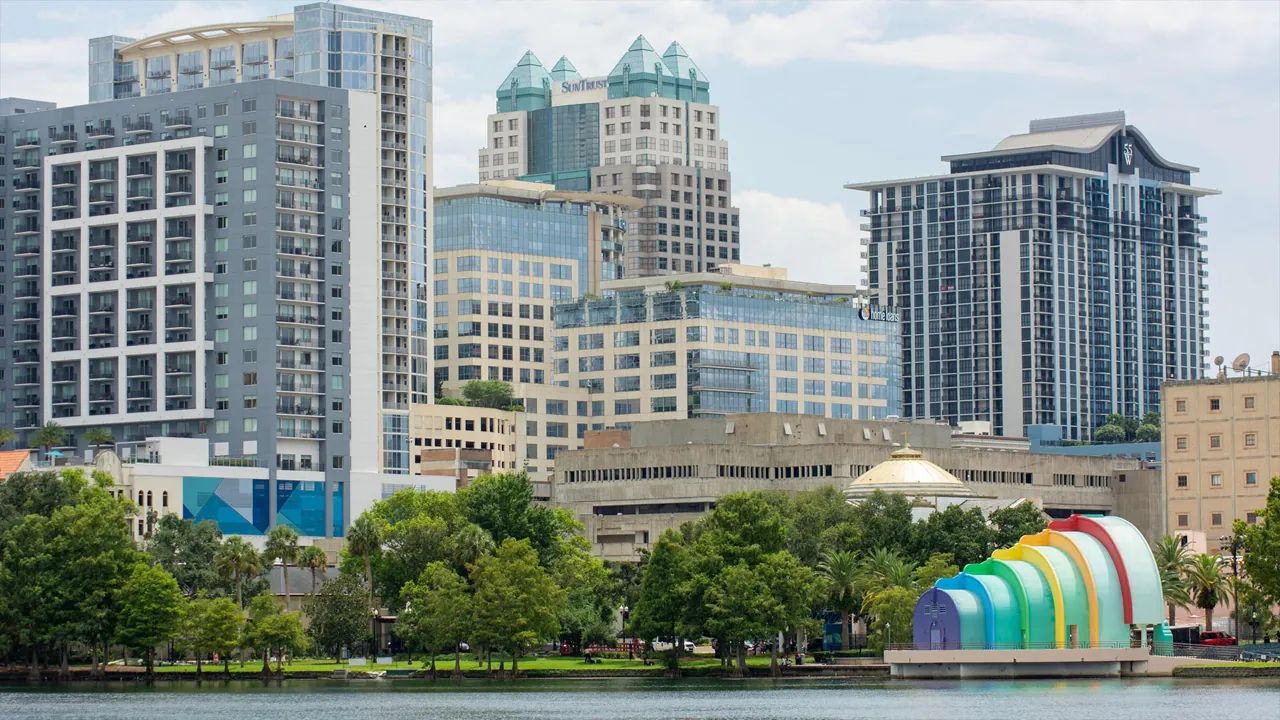 Local Favorites: Must Check
Park Lake Highland's main street is the Mills 50 District. This place boasts the best of Orlando stores, bars, and restaurants.
Take your morning caffeine fix at Craft and Common Coffee Goods or Black Bean Deli. Then, have a relaxing brunch on weekends at The Sanctum Café. Next, go for the heavenly desserts at Backhaus Bakery and The Greenery Creamery. For your taco cravings, you can drop by Black Rooster Taqueria and Cocina 214. For burgers, there are popular joints like Guys Burger and Fries, Café 906, and Smashburger.
Check out some local favorites from Park Lake Highland. One is Nora's Sugar Shack – a store offering wine, beers, cigars, and homemade gifts. Another is the Quantum Leap Winery. This has the distinction of being the only sustainable winery in the whole of Florida. As a result, wine here has a low carbon footprint. Plus, it tastes better.
There are the Orlando Farmers Market, Publix, and The Fresh Market for your daily needs.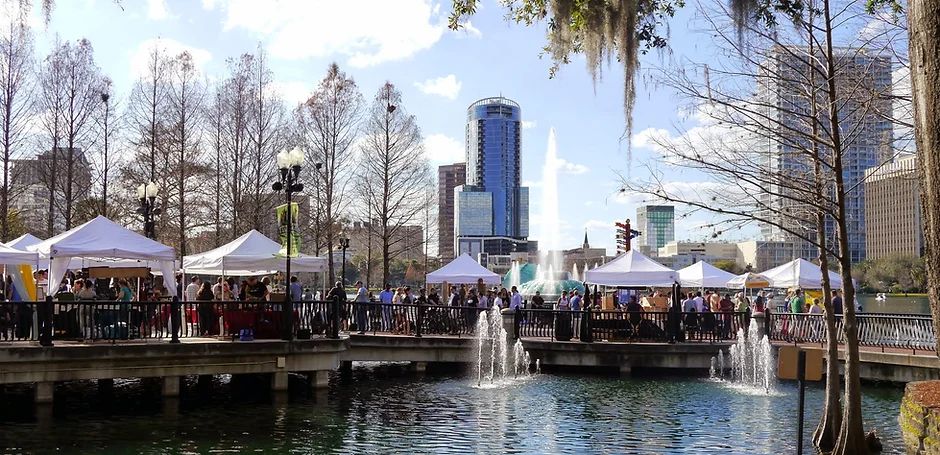 Park Lake Highland Now
Today, Park Lake Highland remains to be popular. It offers varied architectural styles of homes. It ranges from well-designed bungalows and modern mid-century structures. It's perfect for outdoor activities as parks and lakes are nearby. The favorite parks of locals are Lake Highland Park and Little Fairview Park. People dine in top restaurants nearby. People shop in local groceries and stores, too.
Why is Park Lake Highland a Most Sought-After Neighborhood?
It presents its rich heritage and relaxing ambiance. The residents appreciate it so much. The unique mixture of old-world charm with modern amenities is impressive. It provides the perfect way to experience the city and suburban lifestyles. An entire neighborhood where you can have the best of both worlds.
Indeed, Park Lake Highland offers easy connections to anyone. Many young professionals live here. Couples are building their families in this compact neighborhood. The population continues to grow. The public schools here are above average. Public transport is also good. The local economy is thriving.
Are you thinking of living or moving to Orlando? Find that dream home soon at Park Lake Highland. Experience your best life here.