Have you ever wondered about living in an old neighborhood, along with its charm and quirks? It could be a wonderful experience, 'right?! Do you look forward to a calmer, relaxed, and laidback kind of lifestyle by the riverfront?
Edgewater, adjacent to Smyrna Beach is an old city in Volusia County fitting the idyllic setting to this kind of lifestyle.
Do you know that Edgewater is teeming with parks all around? You can never be in want for a variety of parks and leisure activities here with a total of 12 parks of 151 acres in all its magnitude. Just imagine that! What are your other options? Well, have a lovely stroll along the river and do some walking and nature trails. There are trails if you want to jog and bike, too. All these trails encircle across the Intracoastal Waterway, so you can just imagine the scenic views. Do you want to try the paddling trails? Or maybe go fishing and boating. There are enough leisure choices for you. Care for bird watching? This would certainly appeal to bird lovers, kids, and kids at heart. You can watch in awe the most beautiful birds in this city. Aside from the birds, this is a place where you can find and admire many species of wildlife like fishes, dolphins, and manatees.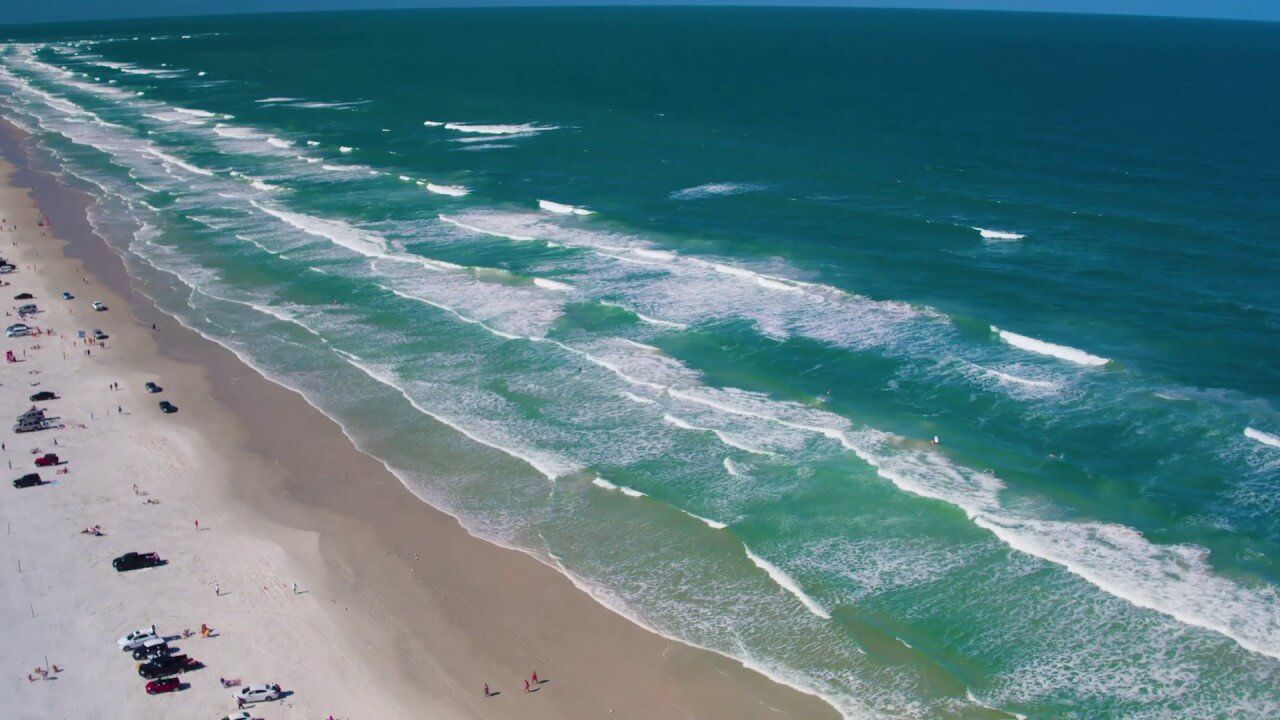 For the city's economy – some industrial parks and several leading manufacturing companies have their base here in Edgewater. Other businesses are also well-thriving.
It's not surprising then that a diverse set of people call Edgewater their home - young single professionals, businessmen and entrepreneurs, new couples building a family, growing families, and retirees.
You can find wide-ranging options for a home according to your lifestyle. There are single-family homes, old and unique homes, apartments, and the trendiest condominiums providing the best amenities and facilities you'd surely love and rave about.
Well, we are certain that one house will capture your interest so if you want a warm, cozy community – check Edgewater now.
Location
Edgewater, a riverfront city is part of Volusia County in Florida. It is nestled perfectly along the Indian River next to the renowned Mosquito Lagoon.
It is mostly an old neighborhood, but touches of new and modern developments are also evident. The economy is thriving with most of the businesses flourishing so well. The contrast of the old and new is one edge this city has over other cities, so head on to this kind of peaceful lifestyle you can appreciate and enjoy with your loved ones at Edgewater.
Edgewater's Beginnings
It was a physician, John Milton Hawk, who was the first person to purchase land in this place around the 1800s, 1865 to be exact. He didn't settle in until 1874. Thus, Hawk's Park came about. Dr. Hawk's concept was to market this unfamiliar setting much like a "New England Village on the East Coast of Florida."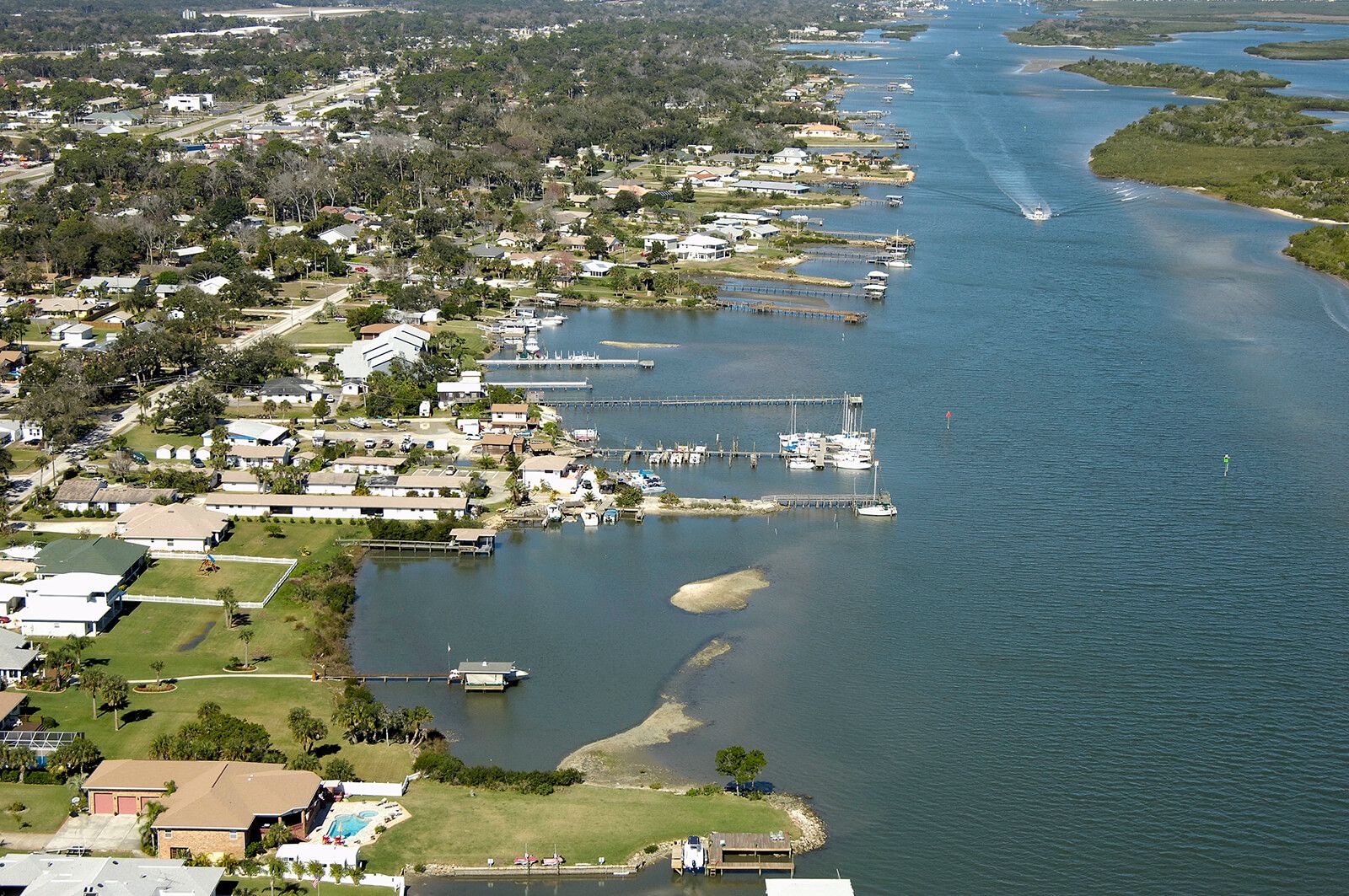 Surprisingly, this town did well, thus, 40 homes and commercial establishments were built by 1887. Major industries were those on raising bees, growing citrus, and of course, fishing.
From Hawk's Park, the city's name was changed to Edgewater in 1951, a clear reference to its location of being on the edge of the Mosquito Lagoon.
Edgewater – Now & in the Future
This small city of Edgewater is a joy to see and experience, but get off at US Highway 1 as you drive towards the lagoon (but the locals refer to it as the Indian River rather than the lagoon).
Edgewater is a good business hub spot - a booming manufacturing headquarters for companies, industrial centers, construction firms, and business parks. There are garment manufacturers and honey processing firms, too. Every year, several manufacturers and other business entities build their stakes right here as they continually win the rewards of this promising city.
Edgewater is also the home base to the most globally recognized boating manufacturers like Brunswick, Boston Whaler, SOLACE Boats, and Everglades, to name a few.
Expect this city to bloom more in the future as new developments and infrastructures are being planned and currently in the works.
Quality Homes & Complete Communities
Finding a dream home to live is a significant milestone in your life that's why detailed research is essential. It is a given that you look for the type of home that you need, but a big plus would be the kind of community and the type of amenities it offers. Several subdivisions are desirable in Edgewater, most are known for cultivating a sense of belongingness in the community. Most offer modern conveniences that will make life easy and comfortable.
Let's give you a sample rundown of some of the most known villages here in Edgewater and their major attributes. You may find one neighborhood to your liking:
This community offers beautiful and high-quality homes (although relatively smaller) with available modern conveniences nearby such as restaurants, public transport, and supermarkets. Locals and residents have fast access to the river. If you're into water activities, this neighborhood is a preferred choice. 25% of the dwellings here have tenants as occupants, but very few homes are listed here for sale.
One of the largest subdivisions in the city, Edgewater Landing is situated close to the river, plus it has conveniences like familiar names such as Burger King and Walgreens. Most dwellings here are single-family homes with either two or three bedrooms, wide driveways, and well-paved spacious front lawns. Most homes are occupied by the homeowners, while some are being occupied by tenants.
This is certainly one of the best choices as this village is family-friendly and not too congested. It is situated inland, but just minutes away from the Indian River, northern side. Most homes are being lived in by the owners themselves, while some 15% are being leased out.
Pelican Cove is a big residential community, the East and the West. The West is inland, while the East is located near the waters. South Ridgewood Avenue separates the 2 areas and you will find the most conveniences here like business centers, gyms, and grocery outlets. There are even specialty shops, restaurants, and a host of other amenities. The east part of this subdivision is very near the river and has direct access. Although the west portion is also close by and not too far.
It is one of the bigger subdivisions in the city, adjacent to another one, the Pelican Cove. It is a few blocks away from the river so it is a perfect choice for those who want water activities for leisure. Most homes are single-family homes, with a minimum of 2 bedrooms and approximately with sizes of 1,200-3,000 sq. ft. Most houses are single-story dwellings, with the owners as occupants while a mere 6%-14% are being rented out.
It is comparatively smaller vs. other subdivisions in Edgewater. This neighborhood's location, as well as good-quality homes, is quite popular. Too bad that only a few homes are up for sale here. Homes are usually single-family homes with a minimum of 2 bedrooms and with wide front lawns. Those being rented are about 37%, this is noticeably high as compared with the rest. The reason: there's the main road here, not to mention some modern conveniences to suit one's active lifestyle.
As for the recent developments, several modern condo residences are being built for sale or rent that could spark your interest. If you're a single young professional or a businessman, this type of residence may appeal to you more and to your dynamic, carefree lifestyle. The same may be true for newly-married couples who are just starting a family – they may want to try condo living first.
So now that you have an idea what Edgewater's kind of neighborhood is, you may find a
house for sale or rent here
. Or perhaps, prefer a condominium? There are units for you, too. Check our inventory for details below.