What sets the Hollywood community in Florida is the beach appeal with its white, smooth, and pristine sand. Not to mention its clear and crystal-blue waters – enough to enthrall you to no end. And yes, lots of boardwalks and in case you love to sunbathe, there are plenty of spaces for you. What else? The vibe is a little laidback, yet you can feel the warmth and energy all over. At Hollywood, you will get to appreciate creative works in a lot of art galleries. if you're up for dancing and yoga, there are several dance and yoga studios, too. Why – you can even learn to dance flamenco, Bollywood, and more since they also offer some classes and workshops.
Overall, it is a charming, friendly neighborhood to reside in. There are modern conveniences in strategic spots as everything is accessible. Shopping? There are quaint boutiques for the fashion-conscious. Of course, a host of bars and restaurants are here to fill in all your appetite for local dishes as well as international fare.
Want to people watch from the boardwalk? There's a paved beachside walk about 2.5 miles long where you can choose a place to eat then just take a chair and watch the views and people from the sidelines. You can observe those who are on the go – walking, running or jogging, biking, and some rollerblading. There are too many scenes here to capture your attention. It's not surprising why it has been accorded recognition as one of 'USA's Best Beach Boardwalks.' Now, that's quite an award!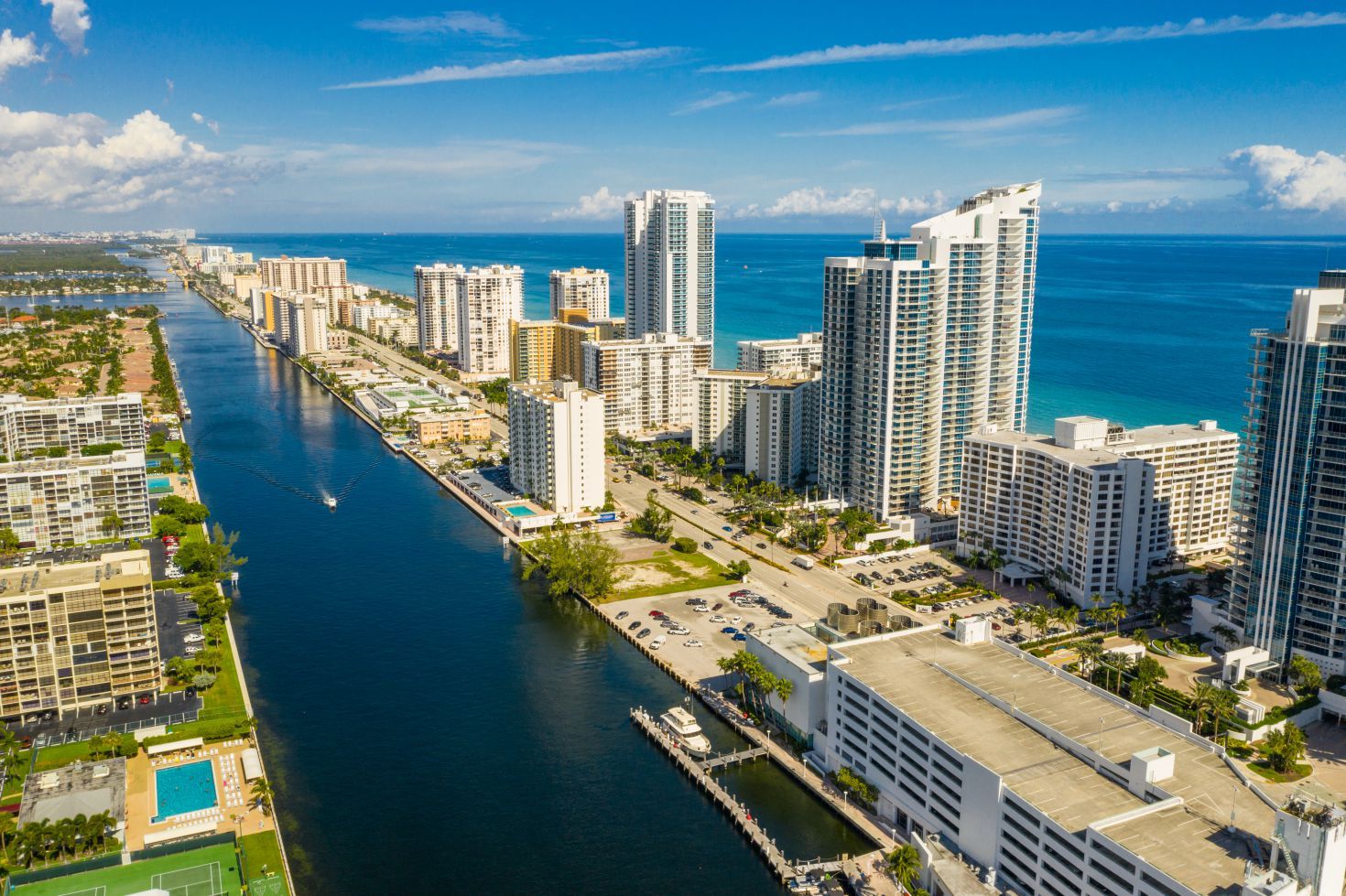 Location
Hollywood's location is quite ideal, being in the center of it all. It is a city in Broward County, Florida – in its southern portion. It is the 12th biggest city in the whole of Florida, settled between Fort Lauderdale and Miami. Both these 2 popular places are an hour's drive away from Hollywood. What's nice is you can fly into each one, either via Miami or Fort Lauderdale and have a quick train ride to the city. Plus, if you'd like to go around the town - use the convenient beach trolley services provided for you to and from the beach to downtown Hollywood. This makes it so comfortable to see and experience what Hollywood's neighborhood has to offer. Hollywood is a small city, yet teeming with a lot of activities and basic facilities that you'd surely enjoy.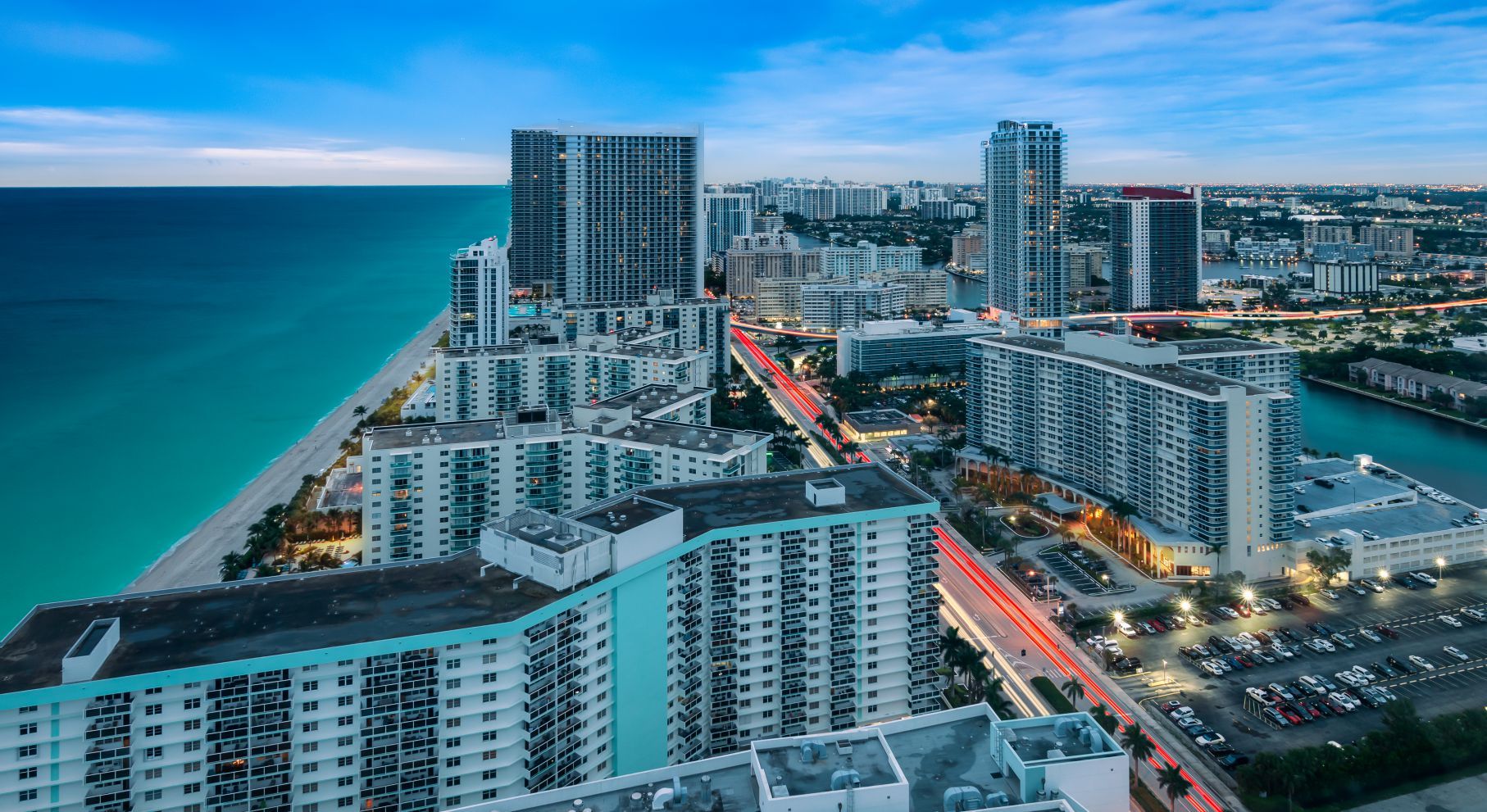 Arts, Lifestyle, and Leisure
If you like parks, you are not wanting if you're in Hollywood. Or maybe the beach? Or the arts? How about fresh produce for the foodies? Check out below some of Hollywood's most popular events and places for arts, lifestyle, and leisure:
1. Hollywood Beach and Boardwalk
This popular and award-winning Hollywood Beach Boardwalk is an esplanade that covers about 2.5 miles beside the Atlantic Ocean. The boardwalk features the Hollywood Beach Theatre and a children's water playground located at Chanow Park. This park is located at Hollywood Boulevard's northern portion so it's part of the Hollywood Beach Boardwalk. Kids will be thrilled to enjoy an oceanfront playground. There are several activities like rock climbing in a beach setting. You can find several pavilions, sprinklers, and picnic tables, too. Plus, you can find here a paddleball complex with 6 courts.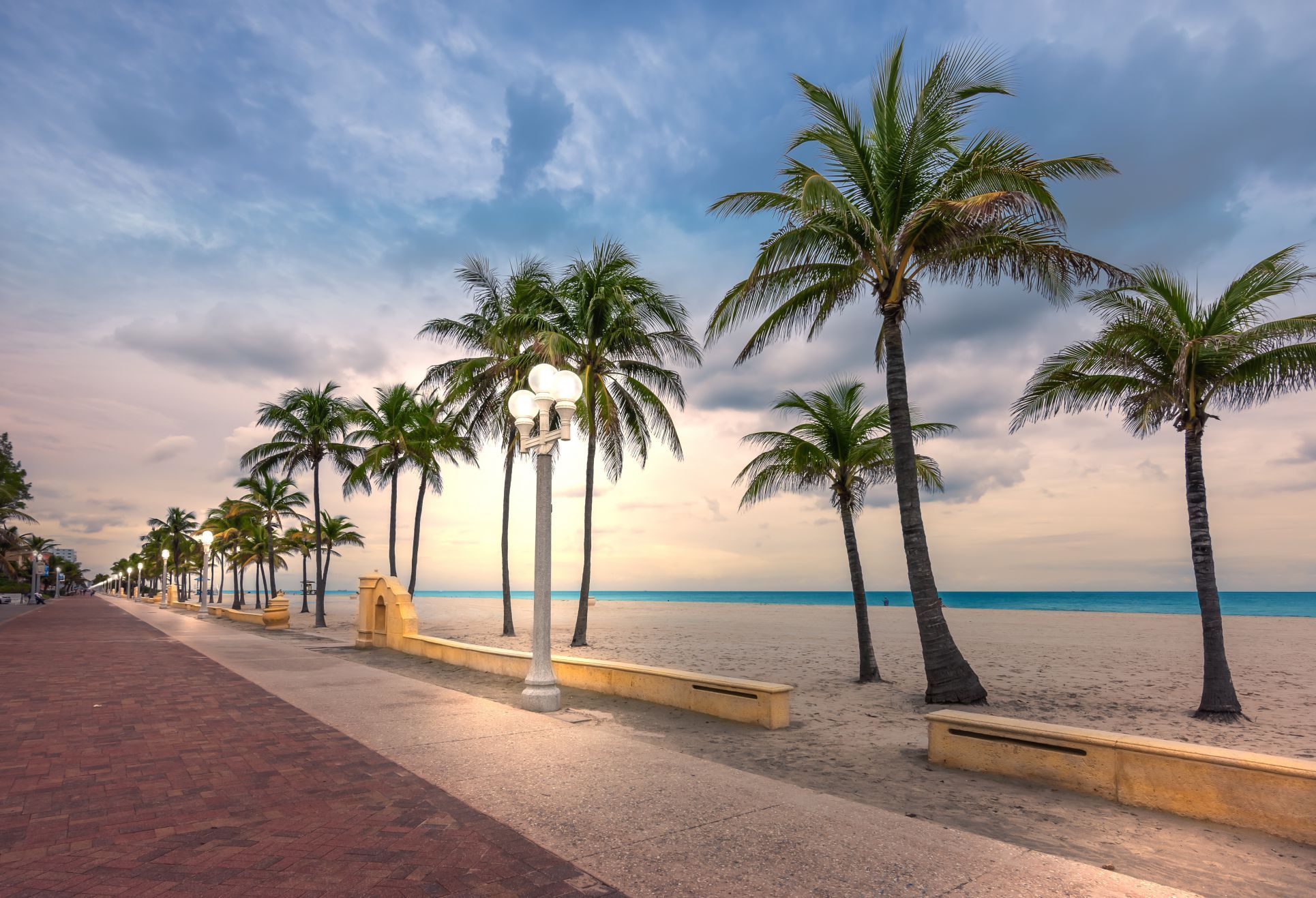 There is a pavilion for entertainment as musicians play music from pop classics, live jazz, and more. If you love pizza, there is a Florio's Restaurant offering some of the best-tasting pizza you can devour. Or go to their quaint cafes and restaurants lining up the boardwalk. For shopping, there are a few options, too, for your whims.
It's easy to know why Hollywood Beach has been much-raved about. You can do a lot of interesting activities here. Or just look out for vibrant people to watch out for – right from where you are.
The wide expanse of this place makes it ideal for stretching, playing frisbee or volleyball, and doing yoga on the sand.
2. Downtown Hollywood
Fret not – if you want to take a break, there is an accessible trolley service for a minimal fee that will make it easy for you to go to Downtown Hollywood back and forth. You may check what the city has to offer for you, too. There are more lovely art galleries, trendy boutiques, popular bars and restaurants, and cozy sidewalk cafes. Be in awe of the charm that Downtown Hollywood's Mural Project offers. This is where you'll see a special collection of outdoor curated murals providing brightness and color to the city.
3. Arts Park at Young Circle
There's something for you to look forward to in this area, all of the 10-acre miles. You name it, they have it: dance shows, movie nights, and open-air concerts. To top it all, it's free.
As you wander around, it is surrounded by a bevy of structures to entertain both adults and children. There's a playground, walking paths, an amphitheater, Splash Pad, and more.
What you wouldn't want to miss out here is the Food Truck Event every Monday, which by the way is a local favorite. As you guessed, lots of delicious goodies you can enjoy right on this spot. Or bring the children to the Funtastic Events every Friday – the kids will surely have a blast here.
The Visual Arts Pavilion is a crowd-drawer as well. It is where you can check on several arts and crafts demo, like glass blowing, or you may want to attend classes on martial arts.
Better yet, don't miss out on the highly acclaimed ArtsPark's live concert series which is great for music lovers.
4. Anne Kolb Nature Center
A breathtaking paradise of 1,501 acres of protected coastal mangrove wetlands where there are also threatened or endangered plants and animals. Just stay quiet as you walk along the wooden paths and you may be able to see them at random. You can explore 4 types of trails here: Fishing Pier Trail, Lake Trail, Mud Flat Trail, and South Trail. Looks exciting!
Another option is to see the area by boat where adventures are quite different. These are the guided tours where you can go in any of the 5 wide boat trails. On the grounds, there is a huge exhibit hall where several nature-themed artworks by the locals are displayed along with a saltwater aquarium.
5. Topeekeegee Yugnee Park
This Park is called TY Park by most locals as this beautiful urban place caters to people of all ages. You wouldn't be bored here as you can enjoy a lot of activities like fishing or playing racquetball. There are also several walking and biking trails covered by large and shady trees. This park is also home to Castaway, a fun and attractive water park where many families gather and enjoy. There are also picnic areas, a fitness center, volleyball & tennis courts, and a playground. If you happen to love water, be glad. TY Park is also home to a marina and a huge swim lagoon. Ride a Swan Boat for a nice tour around a lake. You can enjoy also a fishing pier and a big fountain. At TY Park, you will be able to spend the whole day full of fun and excitement.
6. Holland Park
This beautiful park is nestled at a street corner of a residential community. It appears too small but extends along the Intracoastal Waterway shoreline. When you do the boardwalk and trails, it's as if you're transported out of the city. When you want to enjoy amazing views, go up and hit it off with the Observation Deck. Afterward, just lounge in one of several benches inside the park and keep your eyes on the scenic water views. Don't be surprised if you see an iguana after a few minutes – this place is filled with them. Don't forget to kayak or canoe along the waters since there are various boat launches right there for you to experience if you're up for it.
7. Anniversary Park
This park is quite a hit with mostly local families. There are many benches around to refresh as it is also surrounded by shady trees. Anniversary Park is suitably located along the historic downtown portion of Hollywood. It is a welcome breather as this small nature paradise is one great place to relax and recharge. There are imposing and huge oak and magnolia trees in their pathways, enough to shield one from the bright and shimmering sun. A refreshing place – it has also nice restaurants nearby offering good food in case you'll go hungry.
8. Yellow Green Farmers Market
You will love the town's renowned Yellow Green Farmers Market. There are a handful of fresh fruits and vegetables as well as colorful flowers laid out on tables. You can readily smell the freshly-baked bread and pastries as you walk through the 200+ booths. This huge market is one of South Florida's gems, as it appears to be irresistible most of the time. You can always find whatever you want here. Plus, yoga classes are held every Saturday morning. Who can beat that?
Now, you've seen a glimpse of what it's like to be right here in Hollywood. An amazing lifestyle! Nothing like being right in this town to stay and live, 'right? A vibrant and active kind of lifestyle but still at a relaxed pace awaits you here – but more than that, there are a variety of options for you to enjoy life in this place for many reasons.
Interested? There are several condominiums for sale or rent in Hollywood. Check our listing below for details.