What are some of your best summer memories? Perhaps, a moment under the bright sun amidst the warm ocean breeze with swaying palm trees in the background? Or maybe you and a loved one enjoying the sound of the waves while sipping your favorite coolers. What about tanned skin, a great book, gorgeous sunsets, and an invigorating dip in the pool? There's a good reason to love summer, but if you want to experience this all year through, look no further.
The Acqualina Miami Residences is a good investment for a modern, sophisticated lifestyle - complete with all the superior features, services, and amenities. Acqualina development's portfolio includes the following: Acqualina Resort, Mansions at Acqualina, and the latest built residences of Estates at Acqualina.
The residences are spacious and functional, with sizes going from 2,800 to 15,000 square feet and a few units having their private pool. There are two-story single-family and penthouse units if you're up for it. Wanting to live more splendidly? Well, the cream of the crop is featured in the 'Platinum Collection' with a limited number of superior one-story and two-story furnished penthouses intended for the most discriminating buyers.
Summer or not – every day is an opportunity to have unique, wonderful experiences on these Miami's posh residences. You may check more details in the complete inventory of Acqualina Residences' condos for sale.
Location
The whole Acqualina Complex with the 4 luxury Condo Towers (Resort, Ocean Residences, Mansions, and Estates) is suitably located at Collins, Avenue in Sunny Isles Beach. The Acqualina Residences at Miami is at the center of everything: beauty, excitement, and glamour. It is a prime location, a comfortable sanctuary close enough to modern conveniences. There are two international airports nearby. Shopping is an experience with the luxury shops of Bal Harbour. Dine-in at their choice restaurants, too. There is also Aventura Mall. This vibrant South Beach area also features the well-known Art Deco District, a mere 10-minute drive. From small to the grander venues – there is something for residents near Miami with everything that's best to offer. The Central Business District at Downtown Miami is accessible, too. Whether business or pleasure – you have easy access to all that matters.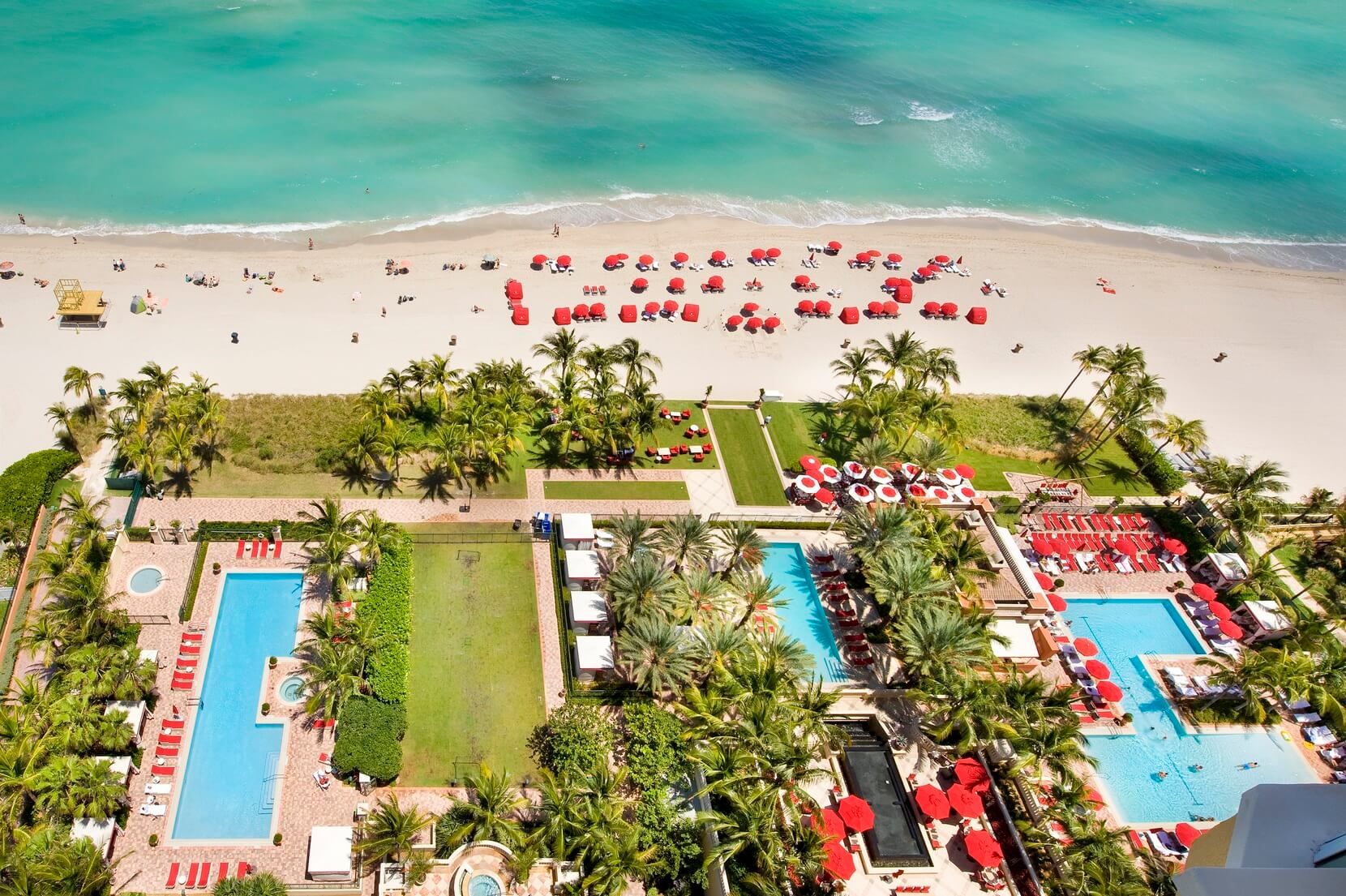 Attractive Interior Design
​
At Acqualina Residences, homeowners will have the opportunity of collaborating with a renowned Interior Design firm and choose from a collection of stylish palettes and themes indicating strict attention to refined style and details. Each residence is also presented in a 'ready to live in' condition, especially with furniture. Just to add – the lobby designs of the Residence Towers are done by the celebrated Karl Lagerfeld, a boost to the magnificence of the important spaces of the property with his iconic style and elegance.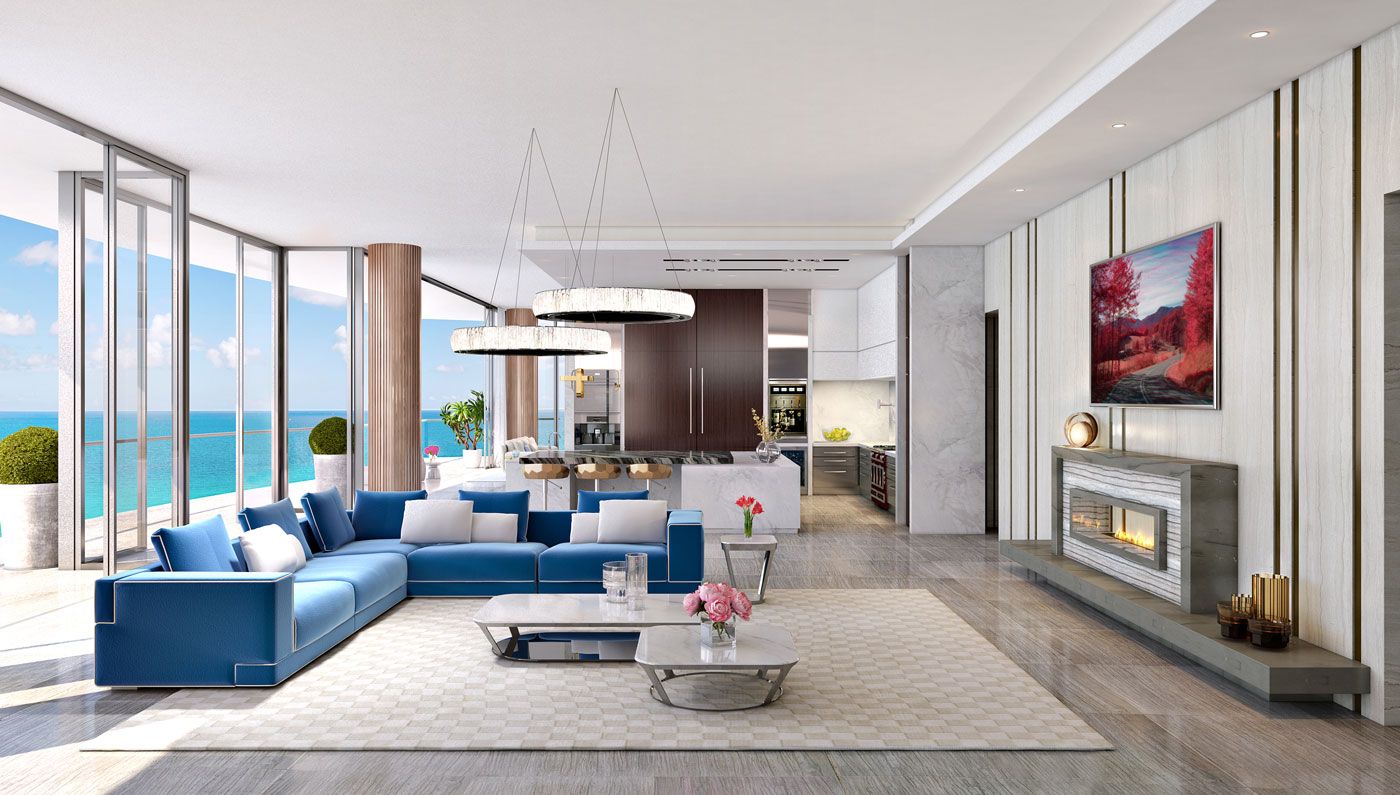 First Class Amenities
Each condo tower of Acqualina Residences provides complete resort services, one of which is direct beach access. A cool playground for all families, adults, and children is the expanse of space between the Atlantic Ocean and your own homes. It is a landscaped field for celebrating sports, games, leisure, and life, or you may want to just watch it from the sidelines of manicured and sculptured art gardens. Get into health and fitness. Try different activities, aptly facilitated with walking trails, sports venues, meditation zones, and game areas for everyone, depending on what one needs at the moment.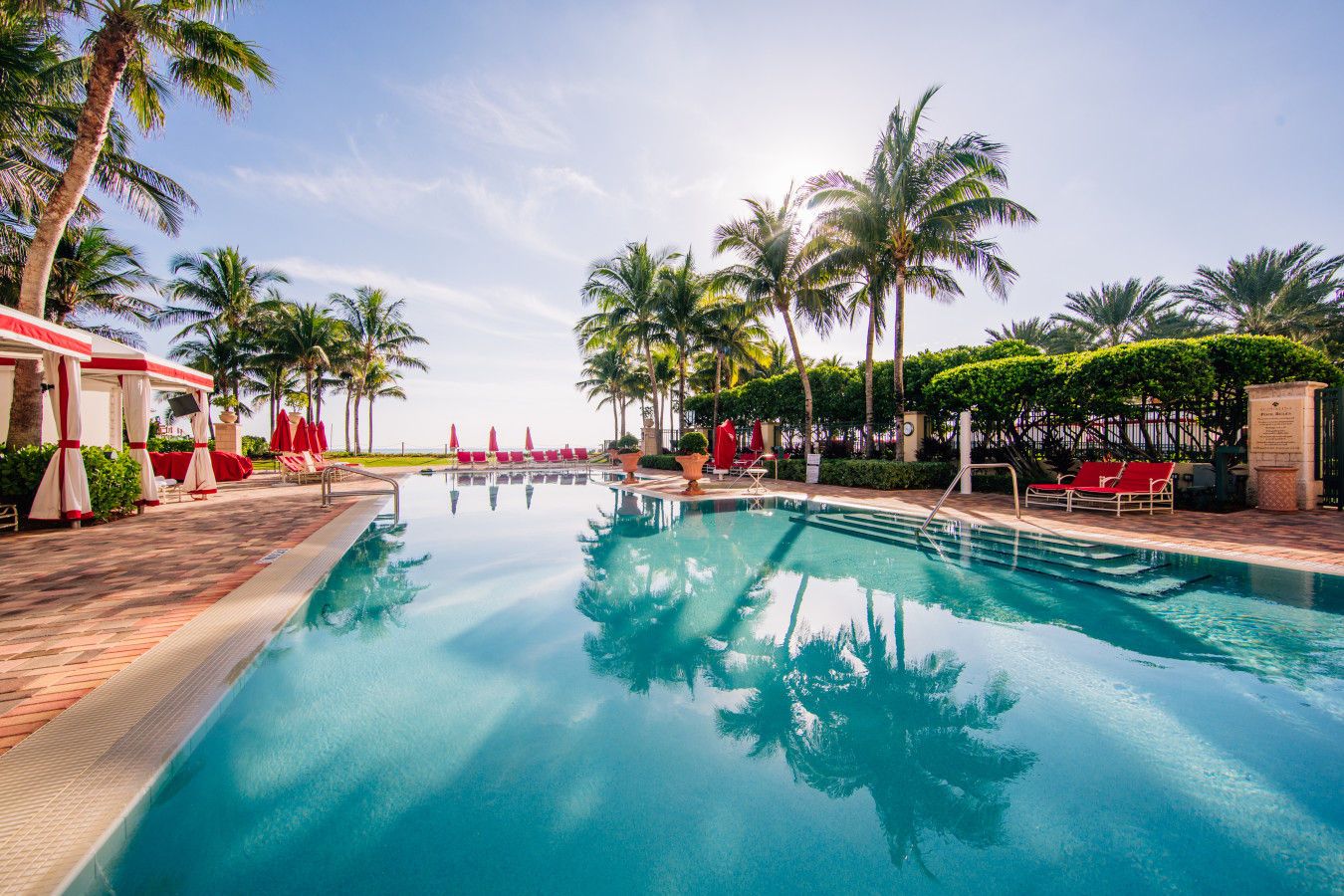 Features - Comfort, Convenience, and Style
Condominium residences' comfort, convenience and style are all in one place here at Acqualina Residences. Stunning views, open floor plans, top-of-the-line finishes, deep terraces, summer kitchens, and many more. Each unit features full-resort services. All modern conveniences are easily reached, such as restaurants, bars, salons, spas, and business or conference rooms, among others. Whatever you need – they have it.
Rooms are meticulously designed and zoned by functionalities to delineate private spaces versus public areas. All spaces are keeping their purpose, together with the breathtaking city views and stunning ocean sights. There are beautifully curated gardens that showcase multiple infinity pools, a basketball court, and a FlowRider® wave simulator for surfers.
Most of all, what is interesting is the 502 feet of Atlantic oceanfront on a 5.6-acre site – all defining the brand of Acqualina's first-rate lifestyle. Here's more: 24-hour security and valet services, a full-service resident concierge, and yes, a house Rolls-Royce car. Do all these mean luxurious living? Don't dream now, make it happen!
Take a look at the complete inventory of condos for sale at Acqualina Residences – both Mansions and Estates at Acqualina, their newest development. There are also Acqualina Residences' condos for rent --- you may want to go over the list.