Are you in the market for sumptuous oceanfront condo homes? St. Tropez stands out as a viable selection. It claims a pivotal spot at Sunny Isles Beach, tucked alongside the Intracoastal Waterway. Enter a universe where grace, peace, and sophistication are the norm. The amenities are first-rate, epitomizing the pinnacle of luxury. The property boasts compelling vistas over the waterway and the Atlantic horizon.
St. Tropez offers a trio of high-rises inspired by Mediterranean aesthetics. These structures are a testament to genuine Italian craftsmanship and design. Each tower ascends 19 levels, hosting six exclusive dwellings per story, each with its own layout. The penthouses represent a fusion of dual apartments. With sizes ranging from two to five bedrooms and layouts spanning 1,900 to 5,000 square feet, the choices include suites, lanais, townhouses, and sky-high penthouses. Inaugurated in 2009, these buildings house a collective of 280 residential units.
The three towers conjure images of the French Riviera's allure, with their sleek, modern design. The site offers premier dining and boutique shopping within the trendy confines of Sunny Isles Towne Center.
If a perpetual retreat sounds enticing, that's precisely the experience at St. Tropez in Sunny Isles. It's worth taking a closer look.
Location
Located on Sunny Isles Boulevard, the St. Tropez edifices are conveniently situated near essential amenities and sought-after local venues. Gastronomy enthusiasts have access to exceptional restaurants within walking distance. For retail therapy, there are luxury stores within easy reach.
Sunny Isles Beach presents a strategic spot, encircled by notable destinations. To the south lies Bal Harbour, with Aventura positioned to the north and west.
A mere 28-minute journey separates St. Tropez from Downtown Miami. It's similarly a short drive to Miami International Airport and the famed South Beach. Access to Miami's finest attractions is straightforward and quick.
St. Tropez could be the ultimate residence you desire in the dynamic Sunny Isles locale.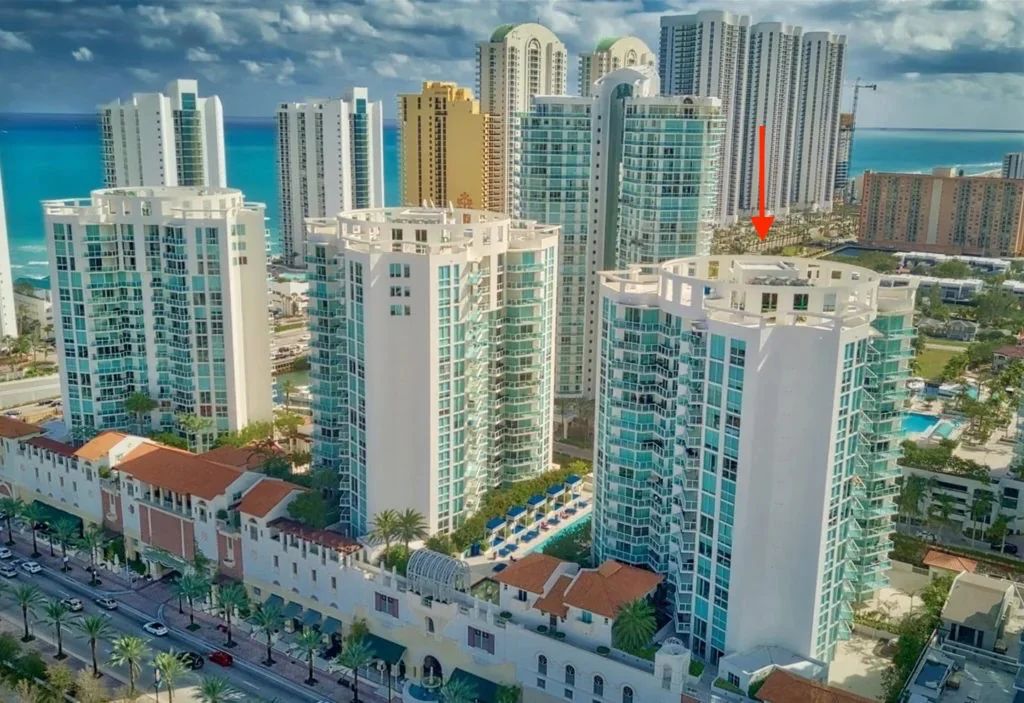 Signature Features & Amenities
Picture soaring windows that reach for the heavens and terraces with refined glass and metallic banisters. Kitchens are outfitted with lustrous granite counters and modern European-style cabinetry, while the restrooms shine with polished stone tiling. Luxuriate in marble, glass-walled showers, and independent bathtubs.
The facilities at St. Tropez are unparalleled, from the oceanfront pool to the contemplative Zen gardens, not to mention the sauna and steam rooms. A sun deck lined with cabanas invites relaxation. Just steps from your residence, you'll discover dining and shopping for all your needs.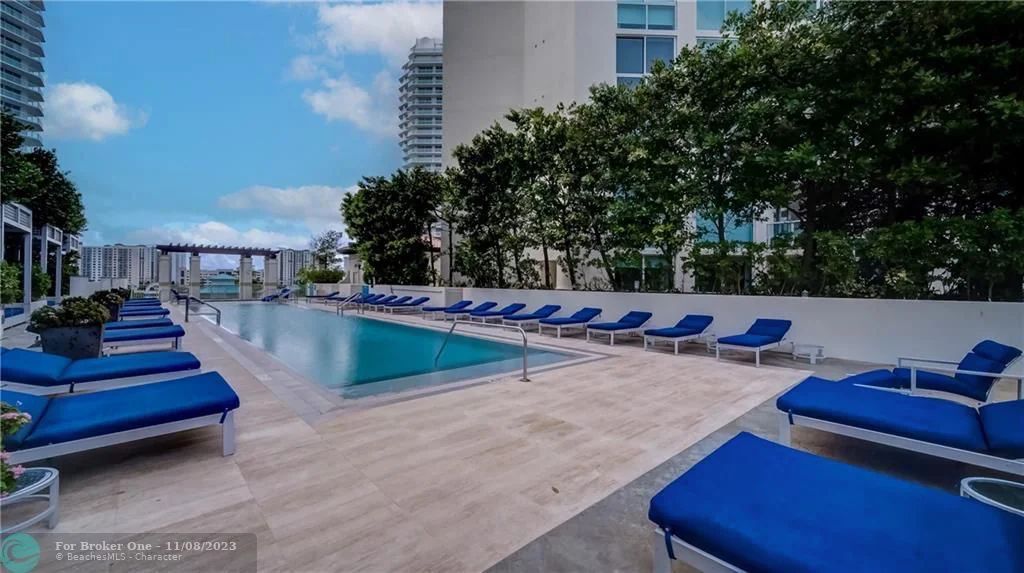 Outlined here are the luxurious features and services at St. Tropez in Sunny Isles.
Yearn for a dwelling graced with Italian-style squares and soothing fountains? Picture a majestic porte-cochere ushering you into elegance. The landscaping radiates the quaint charm of Tuscany.
At St. Tropez, you live a holiday life with panache. Indulge in the peaceful, upscale lifestyle on offer.
For expert guidance on making this lifestyle yours, contact BrokerOne. We're ready to field your questions and help you locate your dream abode.